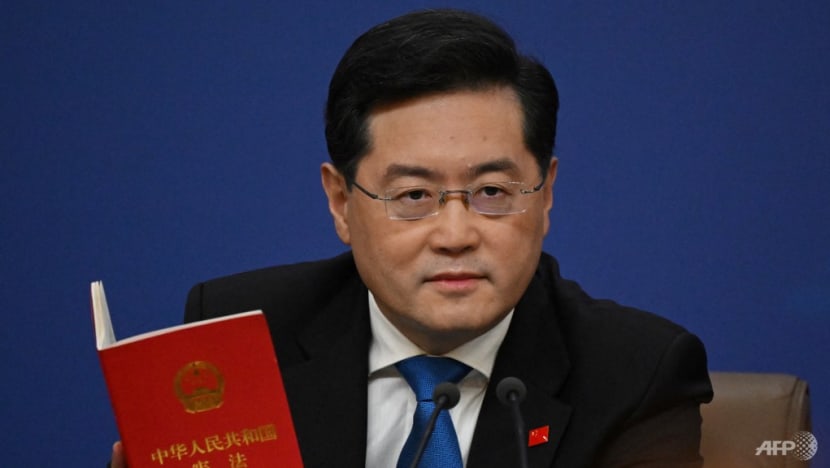 BEIJING: The Association of Southeast Asian Nations (ASEAN) should stay clear of any power rivalry between big countries, China's Foreign Minister Qin Gang said on Tuesday (Mar 7).
At an annual parliament meeting in Beijing, Qin also said that ASEAN cannot be an agent of any external force.
The foreign minister was responding to a question about how countries in the region have felt great pressure, with some media suggesting that as China's economy faces growing downward pressure, regional countries are finding it increasingly difficult to rely on the US for security guarantees, and on China for economic development.
He said that the Indo-Pacific strategy by the United States is an attempt to form "exclusive cliques" that hurts the interests of regional countries, adding that any attempt to encircle China is bound to fail.
"It will only lead to impact on the ASEAN-centered, open and inclusive regional cooperation architecture, and will undermine the overall and long-term interests of regional countries."
Qin noted that leaders of a number of regional countries have stated that ASEAN should not be a proxy for any party and should stay clear of big power rivalry.
He said that as a pacesetter for global development, Asia and the Asia-pacific region should be a stage for win-win cooperation, rather than a chess board for geopolitical contests.
No cold war should be reignited and a crisis like the one in Ukraine should not be repeated in Asia, he added.
Source: CNA/Reuters/ic/rj