China appoints new chief of Hong Kong liaison office
Zheng Yanxiong was the head of the national security office in Hong Kong.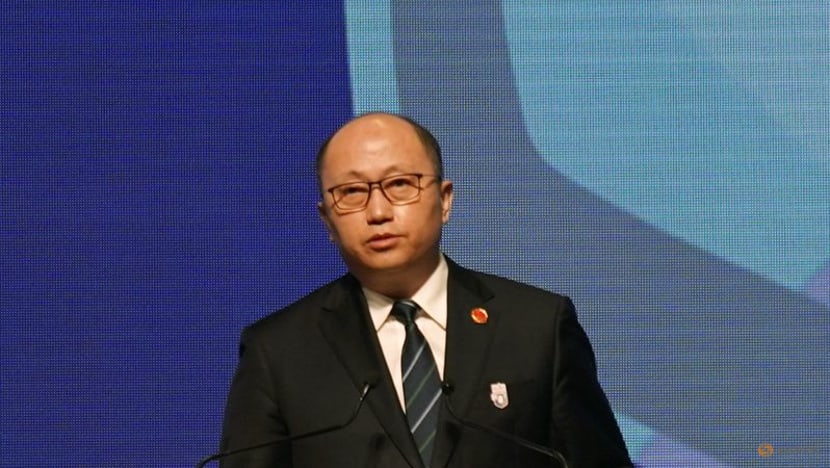 HONG KONG: China has appointed Zheng Yanxiong, who was head of the national security office in Hong Kong, as director of its liaison office in the city, the State Council, or Cabinet, said in a notice on Saturday (Jan 14).
He replaces Luo Huining, 68, as head of Beijing's top representative office in Hong Kong.
Zheng is among the Chinese and Hong Kong officials sanctioned by the United States after the city's pro-democracy protests in 2019.
The 59-year-old rose through the local government ranks in southern Guangdong province before his Hong Kong posting and served as secretary general of the provincial Communist Party committee.
He is best known for stamping out anti-corruption protests that erupted in Wukan, a Guangdong village, in 2011 after an activist died in police custody.
Hong Kong media outlets quoted Zheng during the Wukan riots as saying villagers were "colluding with foreign media to create trouble".
In July 2020, he was appointed as director of Hong Kong's new Office for Safeguarding National Security, to oversee the implementation of the sweeping national security law that was enacted a month earlier.
It prescribes terms of up to life in prison for crimes of secession, subversion, terrorism and collusion with foreign forces, heralding a more authoritarian era for China's freest city.
Chinese and Hong Kong authorities say the law was needed to restore stability after the 2019 protests. 
Hong Kong leader John Lee welcomed the appointment, saying on Saturday that Zheng "coordinated, oversaw and guided" Hong Kong's work in safeguarding national security.
Luo, the outgoing liaison office chief, is expected to retire, Hong Kong media reported.