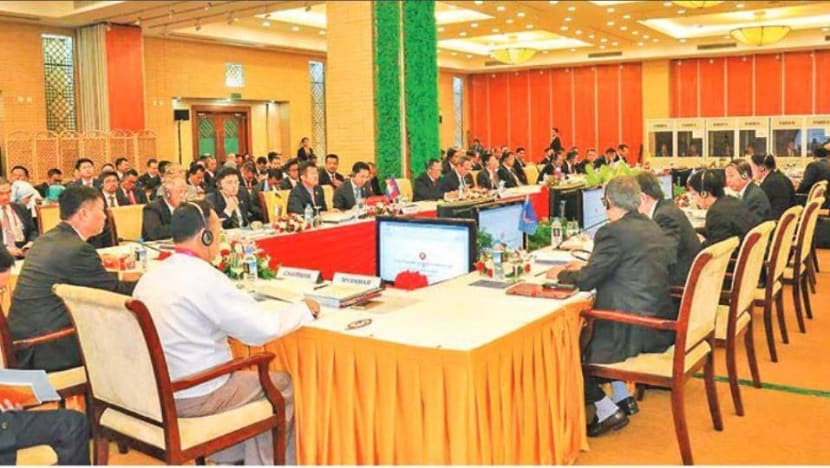 NAYPYIDAW, Myanmar: Telephone scams that target victims across the region may soon be a thing of the past, as China looks set to join hands with ASEAN to run joint operations targeting these syndicates. 
This comes after China and ASEAN countries agreed to crack down on such scams - including those that involve scammers impersonating Chinese officials. 
The call was made at a meeting between China and ASEAN on Thursday (Nov 1), during the two-day ASEAN Ministerial Meeting on Transnational Crime held in Naypyidaw.
In such scam cases, victims typically receive pre-recorded messages in Mandarin, before being directed to speak to a "Chinese official". 
In other cases, victims receive calls from scammers pretending to be staff of telecom companies.
The scammers would then tell the victims their phone numbers were used illegally, before they phish out personal information from these victims.
China said syndicates behind such telephone scams also operate out of ASEAN countries, according to officials who attended the meeting.
In Singapore, the trend of such scams re-emerged in December 2017.
Speaking to Channel NewsAsia on the sidelines of the ASEAN meeting, Singapore's Senior Parliamentary Secretary for Home Affairs Amrin Amin said ASEAN and China plan to organise joint operations to "cripple and weaken" these foreign syndicates.
"It's important that we have this partnership because crimes like scams - like credit for sex, love scams as well as impersonation scams - are quite difficult to investigate because most of these scams are done by syndicates overseas," Mr Amrin said. 
"With this cooperation, this partnership involving ASEAN countries as well as China, it is beneficial in that we are able to extend the arms of the law and to have that concerted regional action and i think that's very helpful in combating transnational crime," he said.