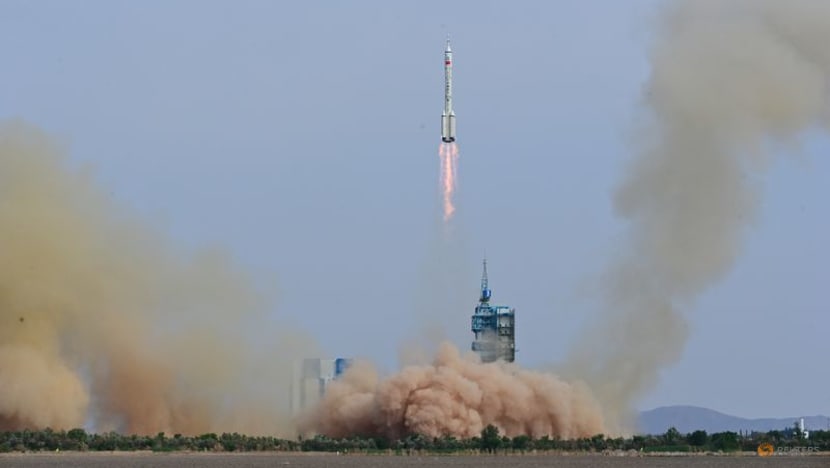 BEIJING: China on Tuesday (May 30) sent three astronauts, including a civilian scientist, to its now fully operational space station as part of crew rotation, according to state media, in the fifth manned mission to the Chinese space outpost since 2021.
Leading the crew is commander Jing Haipeng on his fourth mission, as well as engineer Zhu Yangzhu and Beihang University professor Gui Haichao, the first Chinese civilian in space.
The spacecraft, Shenzhou-16, or "Divine Vessel", and its three passengers lifted off atop a Long March-2F rocket from the Jiuquan Satellite Launch Centre in the Gobi Desert in north-west China at 9.31am local time.
The astronauts on Shenzhou-16 will replace the three-member crew of the Shenzhou-15 that arrived at the space station late in November.
The mission will "carry out large-scale, in-orbit experiments ... in the study of novel quantum phenomena, high-precision space time-frequency systems, the verification of general relativity, and the origin of life," China Manned Space Agency (CMSA) spokesperson Lin Xiqiang told reporters on Monday.
The space station, comprising three modules, was completed at the end of last year after a total of 11 crewed and uncrewed missions since April 2021 initiated by the launch of the first and biggest module - the station's main living quarters.
China has already announced plans to expand its permanently inhabited space outpost, with the next module slated to dock with the current T-shaped space station to create a cross-shaped structure.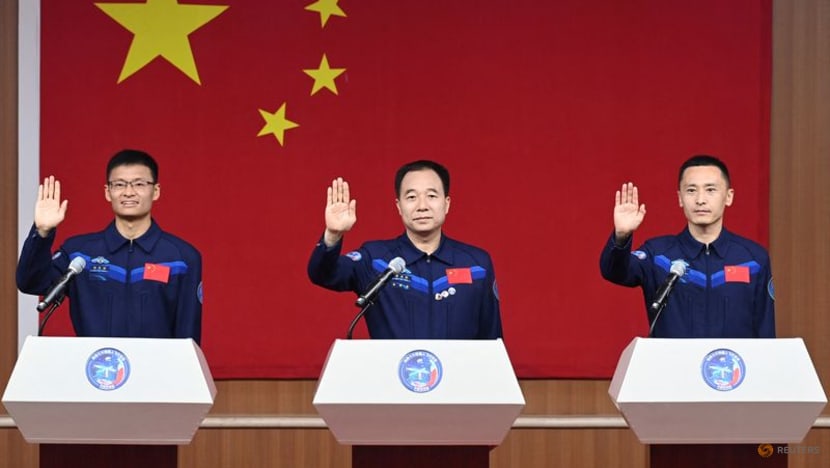 "HEAVENLY PALACE"
Plans for China's "space dream" have been put into overdrive under President Xi Jinping, and it is planning to build a moon base.
"The overall goal is to achieve China's first manned landing on the Moon by 2030 and carry out lunar scientific exploration and related technological experiments," he said.
The final module of the T-shaped Tiangong - which means "heavenly palace" - successfully docked with the core structure last year.
The station carries several pieces of cutting-edge scientific equipment, state news agency Xinhua reported, including "the world's first space-based cold atomic clock system".
The Tiangong is expected to remain in low Earth orbit at between 400 and 450km above the planet for at least 10 years.
It is constantly crewed by rotating teams of three astronauts.
China has been effectively excluded from the International Space Station since 2011, when the United States banned NASA from engaging with the country - pushing Beijing to develop its own orbital outpost.
China's space agency reiterated on Monday it is actively seeking international cooperation in the project.
China "is looking forward to and welcomes the participation of foreign astronauts in the country's space station flight missions", Lin said.
Beijing plans to send two manned space missions to the space station every year, according to the CMSA.
The next will be Shenzhou-17, which is expected to be launched in October.