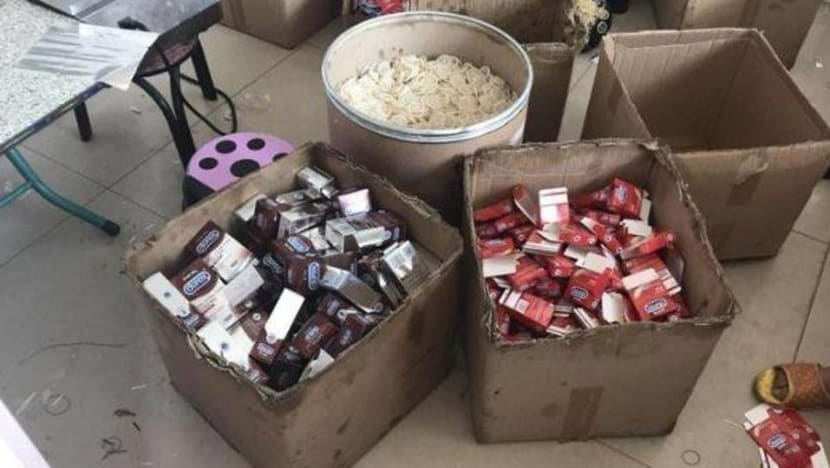 Police in China have arrested 17 people and seized more than 500,000 boxes of counterfeit condoms in a crackdown in eastern and central China, reports said.
The fakes, packed in boxes printed with major brand names like Durex and Okamoto, were mainly sold to motels, supermarkets and vending machines, thepaper.cn reported on Monday (Nov 19).
In March, Zhejiang's Cangnan police department found the fake condoms being sold in their precinct. Investigations found that there was an extensive network manufacturing and hawking large quantities of fake condoms in several provinces.

After a six-month investigation, police conducted raids in August at 12 locations in Zhejiang, Henan and Hubei, smashing the criminal ring, Chinese reports said.
Describing a raid in a remote location in Hebei, police said that they surprised several workers who were making fake condoms. 

The workers were pouring silicone oil on hundreds of poor-quality condoms piled in a basin, police said.

"We saw how they were making them in workshops in Henan and Hebei, the conditions were crude and it was very unhygienic," said police officer Zheng Xidan.
Tests on the counterfeit condoms found that there were heavy metals harmful to humans, reports said citing police. 
The manufacturing process uses low-grade materials with no quality controls for a product which comes into intimate contact with human skin, they added.
The fakes were being sold for one to two yuan a box while authentic ones cost 20 to 150 yuan.