BEIJING: China on Friday (Nov 23) condemned an attack on its consulate in the Pakistani city of Karachi that killed for people, including two policemen, and urged its ally to ensure the security of Chinese citizens.
"China strongly condemns any violent attacks against diplomatic agencies and requests that Pakistan takes practical measures to ensure the safety of Chinese citizens and institutions in the country," foreign ministry spokesman Geng Shuang said at a regular press briefing.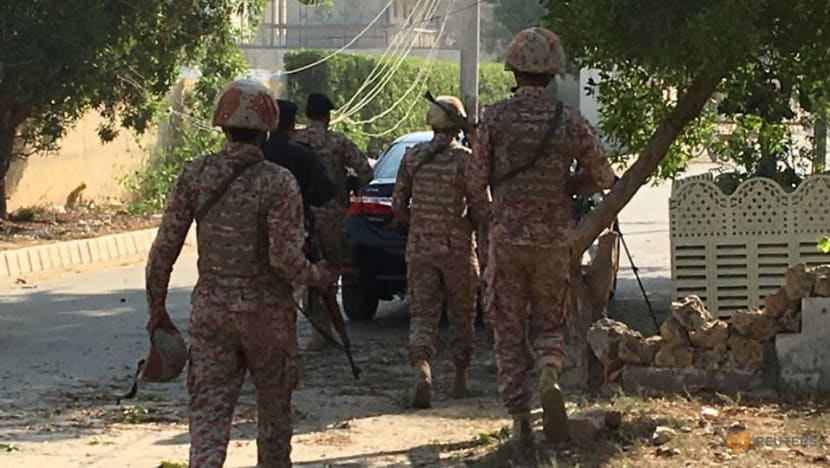 The Chinese government's top diplomat, Wang Yi, said he was "shocked" by the attack and urged Pakistan to prevent any more such incidents. 
Wang, who is a state councillor and China's foreign minister, strongly condemned the attack during a phone call with Pakistan Foreign Minister Shah Mahmood Qureshi, according to a statement published on the Chinese ministry's website.
Three suicide attackers stormed the consulate amid a series of gunshots and an explosion earlier but were killed before they could enter the building in a car packed with explosives.