What are China's 'two sessions' and why this year's meetings are significant
The biggest event on China's political calendar, the "two sessions" are where major policies are announced. This year, China is expected to unveil its largest leadership reshuffle in a decade.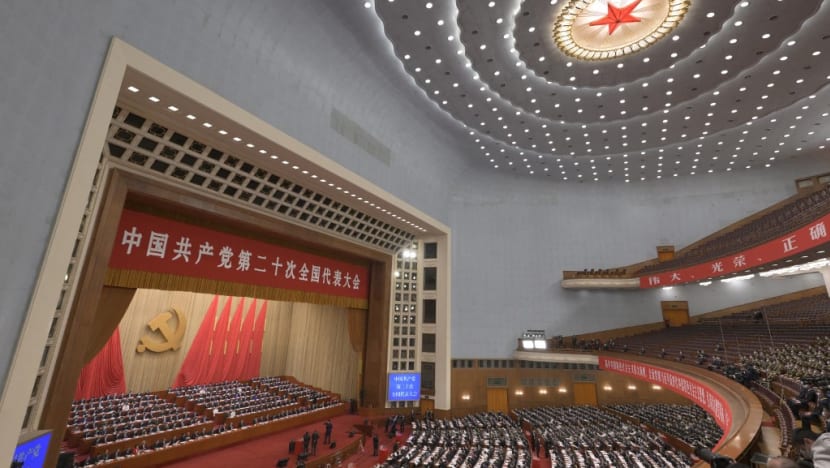 China's annual "two sessions" – the meetings of parliament and the political advisory body – kick off on Saturday (Mar 4) and will complete a major twice-a-decade leadership reshuffle.
President Xi Jinping will be declared China's president for another term, after securing an unprecedented third term as the Communist Party's general secretary last October. 
The annual event is also when major policy announcements are made, as Beijing confronts a host of issues at home and abroad.
What are the "two sessions"? 
The annual meetings of the National People's Congress (NPC) – China's parliament – and the Chinese People's Political Consultative Conference (CPPCC), are known as the "two sessions" or liang hui.
The meetings usually last between one and two weeks.
The NPC begins its meeting on Mar 5. The CPPCC, a largely ceremonial political advisory body with about 2,000 members, starts its meeting the day before and runs in parallel.
There are about 3,000 members in the NPC, which is in principle the most powerful state body under China's Constitution, although in practice the ruling Communist Party wields more power.
Besides meeting annually to deliberate legislation and appoint government personnel, it oversees the State Council, China's Cabinet.
Its top body, the roughly 170-member NPC Standing Committee, meets more frequently to pass legislation. The Standing Committee also has the power to amend Hong Kong's mini-constitution, known as the Basic Law.
How is this year's event different?
This year's "two sessions" is the first of the Chinese Communist Party's new five-year term.
It comes months after Xi secured a norm-breaking third term as party leader and the sessions will further consolidate his authority.
There will be a reshuffle of top government positions. The biggest personnel change involves former Shanghai party boss Li Qiang, who is poised to be confirmed as premier after being ranked second in order after Xi when the new seven-member Politburo Standing Committee was revealed at October's Communist Party congress.
Li will make his public debut during a televised media conference on the final day of the NPC session.
What other government positions will be filled?
As premier, Li will be responsible for managing the world's second-largest economy, with the support of vice premiers and other key officials.
Several top economic jobs will go to people who are close associates of Xi or connected to his trusted aides.
Xi confidant He Lifeng is expected to become vice premier overseeing the economic portfolio, succeeding Liu He, who led China's negotiations with the United States during trade talks in 2019.
Ding Xuexiang, Xi's current chief of staff, is also poised for a key role, having been promoted to the elite seven-man Politburo Standing Committee last October.
He is tipped to replace Han Zheng as executive vice premier. There is also talk that he is among the leading contenders to head the Central Financial Work Commission (CFWC), a high-level economic watchdog that the party intends to revive to increase oversight of the financial sector.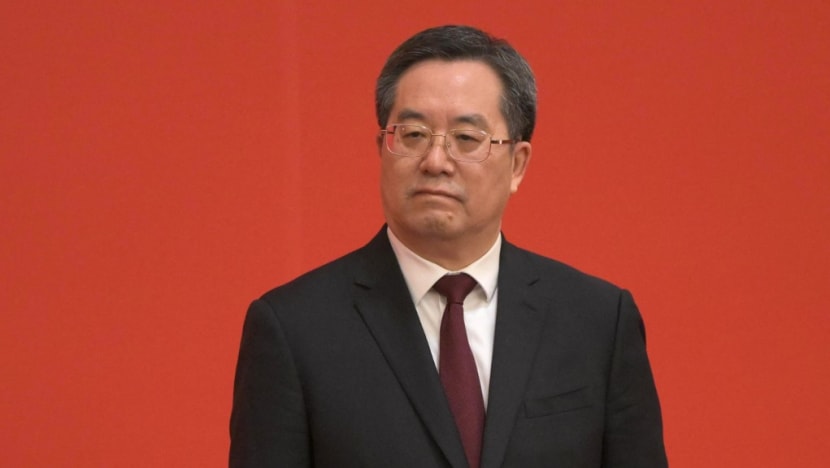 Zhu Hexin is likely to replace Harvard-educated Yi Gang as central bank governor, sources told Reuters.
The NPC will also appoint top government positions including vice president, NPC chair, state councillors, head of the Supreme Court and ministers.
What are the key policy announcements?
China will announce its central and local government budgets, military spending budget and economic growth target on the opening day of the NPC.
Among these, the growth target will be the most watched as policymakers try to shore up China's uneven economic recovery from the COVID-19 pandemic and lockdowns. 
China is said to be aiming for a 2023 growth target of potentially up to 6 per cent, in a bid to boost investor and consumer confidence and build on a post-pandemic recovery. 
China's economy grew 3 per cent in 2022, missing the official target of about 5.5 per cent as the pandemic, property market stress and slowing global demand took a heavy toll on the world's second-largest economy.
The military budget will also be in focus after last year saw the biggest hike in China's defence spending since 2019, amid US weapons sales to China-claimed Taiwan, US military missions in the South China Sea and a festering border dispute with India.
The figure is closely watched by China's neighbours and in Washington as a barometer of how aggressively the country will beef up its military. 
What else will be discussed?
The NPC will discuss Xi's plans for an "intensive" and "wide-ranging" reorganisation of state and Communist Party entities, state media reported on Tuesday. Analysts expect the revamp to further deepen party penetration of state organs.
Draft amendments to China's Legislation Law will also be reviewed, which include authorising emergency lawmaking by the NPC Standing Committee and requiring constitutional scrutiny of laws before they are passed, according to Changhao Wei, a fellow at Yale Law School's Paul Tsai China Center.
Several NPC and CPPCC delegates have also put forth policy proposals in recent days, with China's historically low fertility rate a hot topic.
Free college education and equal rights for unmarried women are among the proposals being pushed by CPPCC delegates.
One CPPCC member told the Global Times this week that China should remove restrictions on marital status used to register newborns, allowing unmarried women to enjoy fertility services like married women do.
Another CPPCC member, Gan Huatian, said paternity leave should also be increased to make men share parenting responsibilities, while another said that families who have a third child born after 2024 should receive free college education. 
Source: Reuters/CNA/lk(gs)