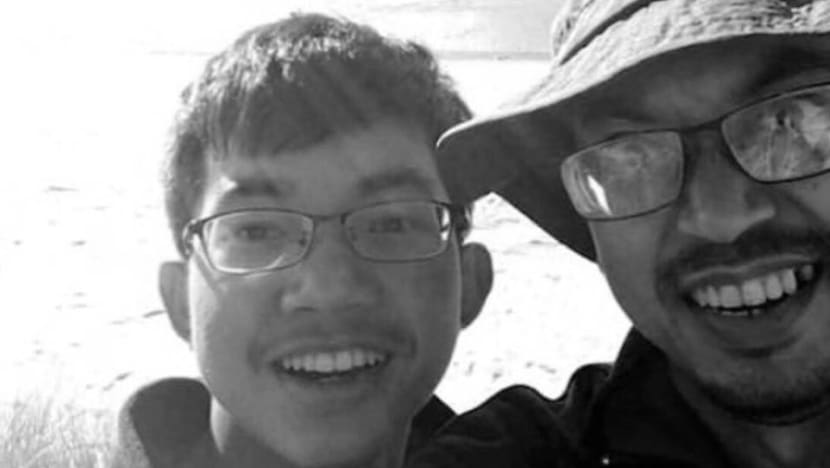 PUTRAJAYA: A 17-year-old Malaysian who was previously thought missing died in the Christchurch terror attack, Malaysia's foreign ministry confirmed on Thursday (Mar 21).
"With deep sorrow and with consent from the family, the Ministry of Foreign Affairs wishes to confirm that Muhammad Haziq bin Mohd Tarmizi, 17, was among the 50 victims who lost their lives in the tragic shooting incident in Christchurch," said the ministry in a statement announcing the death.
Muhammad Haziq, who was from Kedah, was buried on Thursday at the Bromley Memorial Park Cemetery in Christchurch, said Phee Boon Poh, member of the Penang State Executive Council.
"The funeral service proceeded just after the Zohor prayer and earlier his remains had been cleansed according to Islamic rites," Phee said.
The teenager's father, Mohd Tarmizi Shuib, was also injured in the shootings last Friday.
Another two Malaysians, Muhammad Nazril Hisham Omar and Rahimi Ahmad, were also injured.
The Malaysian government conveys its "heartfelt condolences" to the 17-year-old's family, said the ministry.
Minister at the Prime Minister's Department Mujahid Yusof Rawa will be flying to Christchurch to represent the government in "giving support" to Malaysians affected by the incident, it added.
"The ministry would like to seek the understanding of the media and the public to respect the feelings of the family members during this difficult period."
Deputy Prime Minister Dr Wan Azizah Wan Ismail, Foreign Minister Saifuddin Abdullah, Economic Affairs Minister Mohamed Azmin Ali and several other Malaysian ministers have expressed their condolences to Muhammad Haziq's family.
"Very sad to receive news on Muhammad Haziq Mohd Tarmizi, who was confirmed dead in the violence in Christchurch, New Zealand," Dr Wan Azizah wrote on her Twitter page.
Saifuddin also expressed his condolences on his Twitter page, saying: "Together we pray that Allah will shower him with blessings on his soul and placed him among the Prophets, martyrs, and the righteous."
Meanwhile, Azmin Ali in his condolences said: "All Malaysians are very sad and disappointed with the confirmation on Muhammad Haziq Mohd Tarmizi's death in the recent Christchurch tragedy."
Fifty people were killed during the deadly shootings at two mosques in Christchurch last week. The terror attack has been described as New Zealand's worst mass shooting.
A 28-year-old Australian man has been charged with murder over the attack. He was remanded without plea and is due back in court on Apr 5, and is likely to face more charges.
Source: CNA/bernama/nc/aj