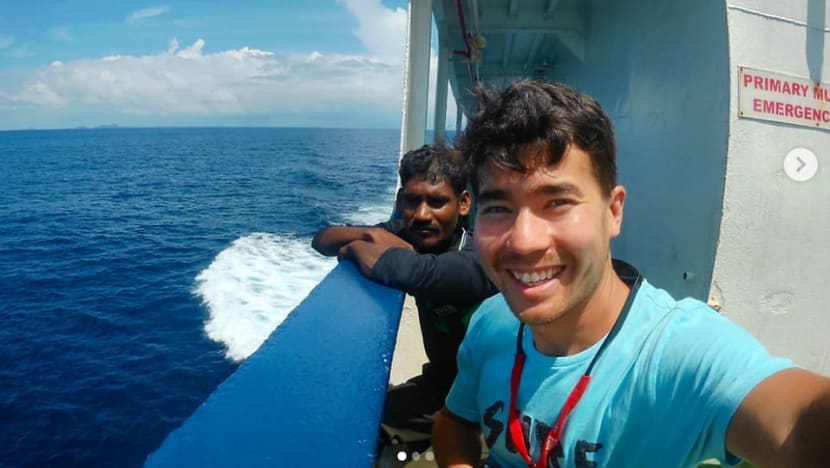 PORT BLAIR, India: "I think I could be more useful alive," John Allen Chau had reportedly written. "But to you, God, I give all the glory of whatever happens." 
These words and others uncovered in his diary - given by his mother to the Washington Post - painted the American as "a young man obsessed with the idea of bringing Christianity to the Sentinelese," the newspaper reported on Thursday (Nov 22).
That obsession led the 27-year-old man to being killed last Saturday by members of one of the world's last tribes.
Believed to number only around 150, the Sentinelese have for centuries lived largely untouched by the outside world, protected from visitors by Indian law.

In the diary, reportedly written hours before his death, Chau depicted his boat trip to North Sentinel Island as a night scene of bioluminescent plankton under a canopy of stars, with fish jumping in and out of the water like "darting mermaids". 

On the island, he sang songs and offered the tribespeople gifts of fish, scissors and safety pins.

He also described the Sentinelese as about 1.65m tall with yellow paste on their faces. Details of their language - he said there are "lots of high-pitched sounds" - were also found in his diary.
Yet, doubt lingered for Chau as he wondered towards the end of the journal whether he should abandon his quest or return to the island and risk the consequences.

Chau had previously visited the Andaman and Nicobar Islands four times, according to the Washington Post report.
WANDERLUST

In a 2014 interview with travel publication the Outbound Collective, the Oral Roberts University graduate said that he wanted to return to the Andaman and Nicobar Island.
"I love to explore," he said in the interview. "So whether it's trekking through dense old growth forests near the Chilliwack River (on the US-Canada border), finding a rumoured waterfall in the jungles of the Andamans, or just wandering around a city to get a feel for the vibes, I'm an explorer at heart."

He described one of the scariest moments in his life as climbing down a slippery waterfall in the Cascades mountain range with nothing but a helmet to protect him, and remembering two acquaintances who had passed away doing something similar in the same area.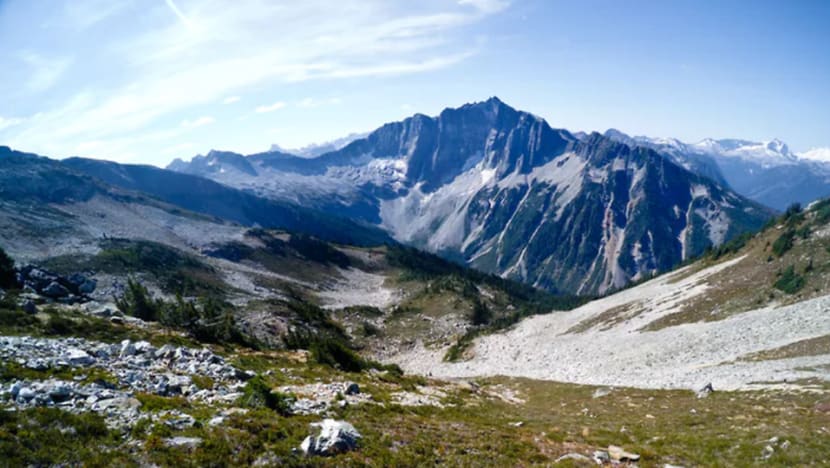 "I remember thinking about how strong the contrast was between the vibrant beauty and life seen in this picture and the stark potentiality of death lingering at every misstep, and how fragile life is, and how the pictures I was taking could have been the last I ever took," he said.

His motto in life was: "Make the most of every good opportunity today because you don't know what's going to happen tomorrow!"

He had written more of his existential ruminations in his diary.

"I'm scared. Watching the sunset and it's beautiful - crying a bit ... wondering if it will be the last sunset I see."

But he was determined to accomplish his mission, regardless of the consequences.

"You guys might think I'm crazy in all this but I think it's worthwhile to declare Jesus to these people," he said in a letter to his parents quoted by various media. "Please do not be angry at them or at God if I get killed."
"I can't wait to see them around the throne of God worshipping in their own language as Revelations 7:9-10 states," he wrote, referring to the apocalyptic final book of the Bible's New Testament.
"God, I don't want to die."
In his diary, he wondered: "Lord, is this island Satan's last stronghold where none have heard or even had the chance to hear your name?"

He asked God to forgive "any of the people on this island who try to kill me, and especially if they succeed".
MISSION OR ADVENTURE?

But Andamans police chief Dependra Pathak was dismissive of the idea that he was a missionary.

"He was on a misplaced adventure in a prohibited area to meet uncontacted persons," Indian news website The News Minute reported him as saying. "In a strict sense, he was not a missionary. He was an adventurer. His intention was to meet the aborigines."
The diary also shows that Chau knew his mission was illegal. He wrote of maneuvering to avoid the Indian authorities who patrol the waters near North Sentinel Island.
"God Himself was hiding us from the Coast Guard and many patrols," he stated in a description of the boat journey.
Pathak said police will also take a new look at Chau's personal journal, in which he expressed fears that he might be killed.

Yet at least to one of his friends, Chau was "martyred" and is now "with the Lord".