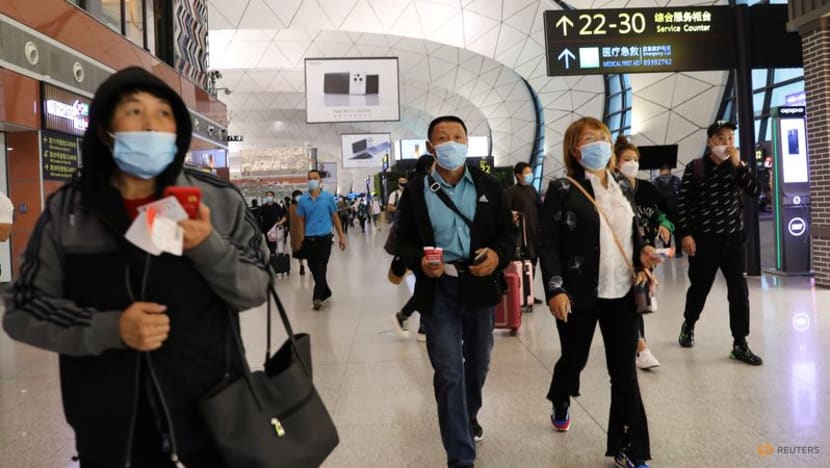 HONG KONG: Hong Kong is working to resume quarantine-free travel with mainland China by as early as Jan 8, Chief Secretary Eric Chan Kwok-ki said in a Facebook post on Sunday (Jan 1).
Chan, the city's No. 2 official, said quotas will be set in the first stage of the plan to limit the number of people who can travel between the city and the mainland.
"The border will be fully opened eventually, based on the operation of the first-stage scheme, and as the scale being expanded based on conditions," he said.
The return of mainland visitors would be a major boost to Hong Kong's battered economy. China had kept its borders all but shut for three years and Hong Kong itself had maintained some of the world's strictest curbs until the second half of last year.
The frequency of sea, land and air transport will be increased to meet commuting demand, and some checkpoints that had been closed will resume operations, Chan said in the post.
Chan said suggested travellers from each side should take polymerase chain reaction (PCR) tests and make sure they are COVID-negative before making the trips to mitigate infections. It is not immediately clear whether the tests will be mandatory.
COVID-19 infections have surged across China in recent weeks after Beijing abruptly began dismantling its tough zero-COVID policy in early December.
The Jan 8 date mentioned by Chan was the clearest indication yet that the Hong Kong government is aiming to restore quarantine-free, cross-border travel after a three-year hiatus due to the pandemic. Chief Executive John Lee said earlier that the border with mainland China would reopen by mid-January.
In a major step towards reopening its international borders, China will stop requiring inbound travellers to go into quarantine, also starting from Jan 8.