COVID-19 conditional movement control order reinstated across all states in Peninsular Malaysia, except for Perlis, Pahang and Kelantan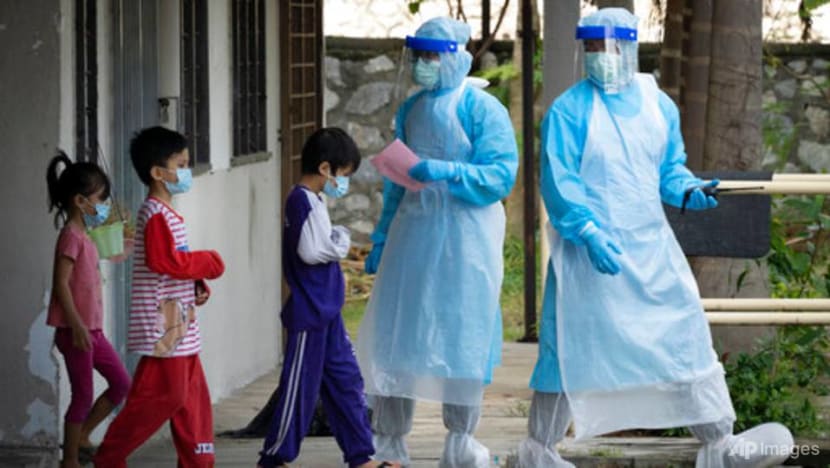 KUALA LUMPUR: Malaysia is reinstating its conditional movement control order (CMCO) across all but three states in Peninsular Malaysia for four weeks, as the country continues to battle a resurgence of COVID-19.
The CMCO, which will run from Nov 9 to Dec 6, will affect the states of Kedah, Penang, Negeri Sembilan, Johor and Terengganu.
The three states not affected by the restrictions are Kelantan, Perlis and Pahang, said Senior Minister Ismail Sabri Yaakob on Saturday (Nov 7).
CMCO measures for Sabah, Selangor, Putrajaya and Kuala Lumpur, which were originally scheduled to end on Nov 9, have also been extended to Dec 6.
"The enforcement of this CMCO will enable the Ministry of Health to conduct targeted screenings and reduce movements in the community, apart from curbing the spread of COVID-19 in these states," he said. 
Under the CMCO, all schools, institutions of higher learning, skills training institutes, pre-schools and tahfiz centres will be closed, said Ismail Sabri. Religious activities at mosques and surau will be determined by state religious authorities.
All social and cultural activities including at entertainment centres and nightclubs are also not allowed under the CMCO, but economic activities can operate as usual according to the set standard operation procedures, he added. 
Prime Minister Muhyiddin Yassin said stricter measures will be implemented at specific locations that record a spike in new COVID-19 cases.
Inter-state travel will also be restricted in order to reduce the movement of the general public and discourage social activities, he said in a Facebook post.
"In view of the increase of new COVID-19 cases in the country, I have ordered that more strict approaches be taken to break the chain of infection," he added. 
Sarawak deputy chief minister Douglas Uggah Embas said in a separate statement that the district of Kuching will undergo the CMCO for 14 days. 
Inter-state travel in Sarawak will be permitted except for Kuching and all travel from Peninsular Malaysia, Sabah and Labuan is prohibited, he added.
MCO BEING CONSIDERED FOR SABAH
Ismail Sabri said the National Security Council is currently assessing whether to impose a movement control order (MCO) throughout Sabah in view of the continuously high number of new COVID-19 cases there. 
Malaysia first implemented the MCO in March to rein in the spread of COVID-19. Under the partial lockdown, non-essential businesses and schools were shut while domestic and international travel was prohibited.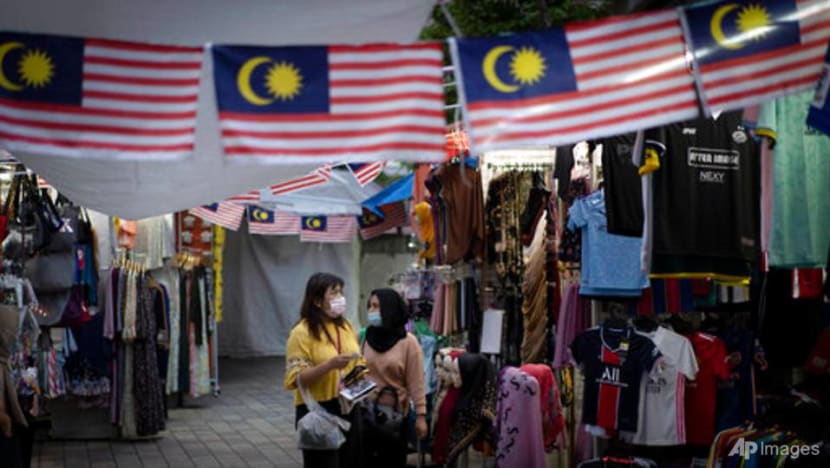 He added that the council and health ministry are expected to table and announce a decision on the matter on Monday.
"Almost all districts in Sabah have been declared red zones ... we have been asked by the Prime Minister to hold a special technical committee meeting to make a thorough study in determining the standard operating procedures and its impact from various aspects," he said. 
Malaysia on Saturday reported 1,168 new COVID-19 cases and three fatalities. This is the fifth consecutive day the country has registered more than 1,000 new daily infections. 
On Friday, Malaysia recorded its biggest daily rise since the start of the pandemic with 1,755 cases. More than 1,000 of these infections were from Sabah.
Download our app or subscribe to our Telegram channel for the latest updates on the coronavirus outbreak: https://cna.asia/telegram​​​​​​