COVID-19: Malaysia to open 'almost all' economic sectors from May 4 with health protocols in place, says PM Muhyiddin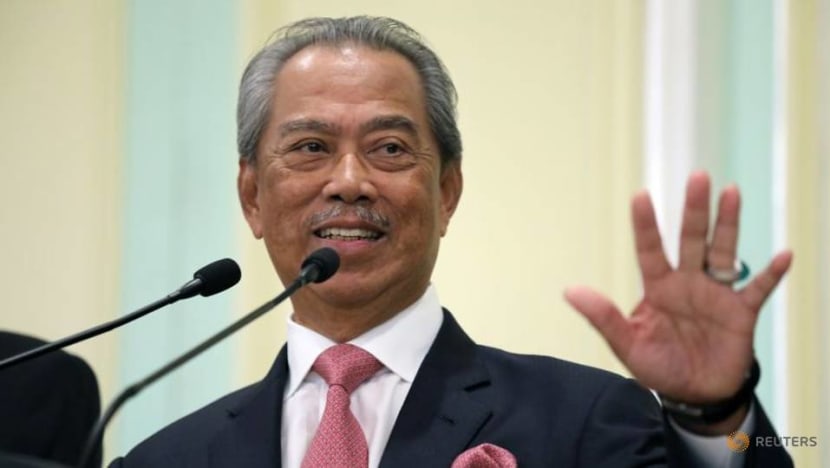 PUTRAJAYA: Most economic sectors in Malaysia will open from Monday (May 4) with health protocols in place, said Prime Minister Muhyiddin Yassin in his Labour Day message. 

In his speech that was broadcast live on Friday, Mr Muhyiddin said: "With advice from the Ministry of Health, based on data collected, and protocol outlined by the World Health Organization (WHO), the government has decided to open its economic sectors carefully, while implementing stringent health standard operating procedures (SOP)."

"Almost all economic sectors and business activities will be allowed to operate from May 4, depending on protocols and SOP decided by authorities." 
However, Mr Muhyiddin explained that some industries and business activities will remain closed as they involve mass gatherings, and where social distancing is difficult to enforce. 
These includes cinemas, karaoke lounges, reflexology centres, nightclubs, Ramadan bazaars, Hari Raya Aidilfitri bazaars, sale carnivals as well as all conferences and exhibitions. 
Furthermore, sports activities that involve body contact and mass gatherings will also not proceed. These include football, rugby, swimming in public areas and all indoor sports. 

Meanwhile, outdoor activities such as badminton, tennis, cycling, golf and running in small groups with not more than 10 people, will be permitted. 

Describing this as the "conditional movement control order (MCO)", Mr Muhyiddin added that restaurants, with enough space to ensure social distancing between customers, will also be allowed to open.
However, he maintained that religious activities such as Friday prayers and other prayers in congregation in mosques will not be permitted. 
Interstate travel, including to return to hometowns for the upcoming Aidilfitri celebration, is not allowed, he added.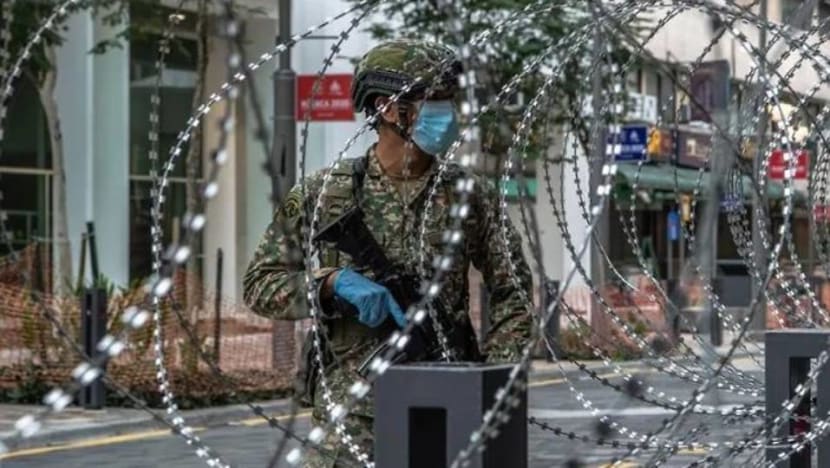 Mr Muhyiddin also said that schools and institutions of higher learning will remain closed. 

"A full list of activities that will is prohibited will be reflected on the National Security Council website," he said. 
"The list will be reviewed from time to time depending on the number of COVID-19 cases," he added. 
The MCO, enforced since Mar 18 and extended for three times until May 12, is aimed at curbing the spread of COVID-19 in Malaysia. 
As of Friday, there are a total of 6,002 confirmed COVID-19 cases in Malaysia, of whom 4,171 or 69.5 per cent have been discharged. 

MALAYSIA HAS SUCCESSFULLY CONTROLLED SPREAD OF COVID-19: MUHYIDDIN 
Mr Muhyiddin made the announcement to open most economic sectors following a decrease in new COVID-19 cases across the country in recent weeks, a sign that the MCO has proven to be fruitful. 

He highlighted in his speech that Malaysia's economy has suffered a loss of RM2.4 billion (US$560 million) each day since the MCO was implemented. The total losses are estimated at RM63 billion, he added. 
Should MCO be extended for another month, Malaysia would see a further loss of RM35 billion, the prime minister said. 

In his speech, Mr Muhyiddin highlighted how discipline showed by residents to stay at home during the MCO has brought encouraging results. 
He explained that this has helped boost the Ministry of Health's capabilities in treating COVID-19 patients. Malaysia will have enough manpower, beds  in hospitals, quarantine centres, medication, ventilators, personal protective equipment, and testing labs in case infection rate rises again. 

He also acknowledged that in the coming months, it would be impossible for any countries to achieve zero new COVID-19 cases, Hence, Malaysia has to upgrade the capabilities of its public healthcare services to "face any possibilities", he added. 

"Even though we have successfully controlled the spread of COVID-19, do not be careless. Stay vigilant. Practise social distancing, wash your hands frequently, wear a face mask in public and quickly see a doctor if you have any symptoms," said Mr Muhyiddin. 

Download our app or subscribe to our Telegram channel for the latest updates on the coronavirus outbreak: https://cna.asia/telegram