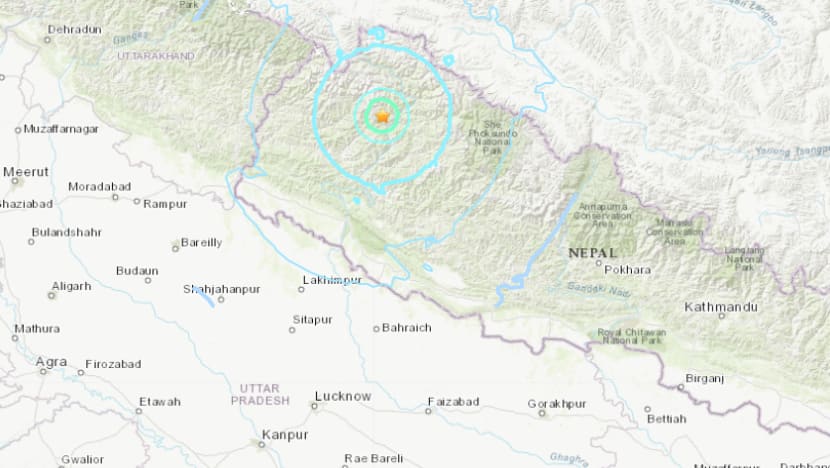 KATHMANDU: At least one person died and more than two dozen houses were damaged in a remote Nepalese district after an earthquake of magnitude 5.6 struck the Himalayan nation on Tuesday (Jan 24), officials said, as tremors were felt as far as India's capital New Delhi.
Military and police teams have been rushed to the affected area in Bajura district in the country's west, a district official told Reuters, as local media showed images of volunteers moving debris to look for survivors.
A woman who had climbed up a hill to collect fodder was crushed to death by a falling stone loosened by the tremors, Gaumul village official Deb Bahadur Rokaya said.
The US Geological Survey said the quake was at a depth of 25km, about 63km to the northwest of Nepal's Jumla district, more than 300km from the capital Kathmandu.
"It was quite a big tremor. There were people all gathered on the streets. There was terror for some time," said Nain Rawal, an official in Bajura district.
The houses that were destroyed or developed cracks in villages were mostly made of mud and stone, said Pushkar Khadka, another district official, adding that further details from rescue teams are awaited.
The European-Mediterranean Seismological Centre said earlier that the magnitude of the quake was 5.4.
Social media users in India said they felt strong tremors that shook ceiling fans and other fixtures.
A 7.8 magnitude quake killed almost 9,000 people in Nepal in 2015.