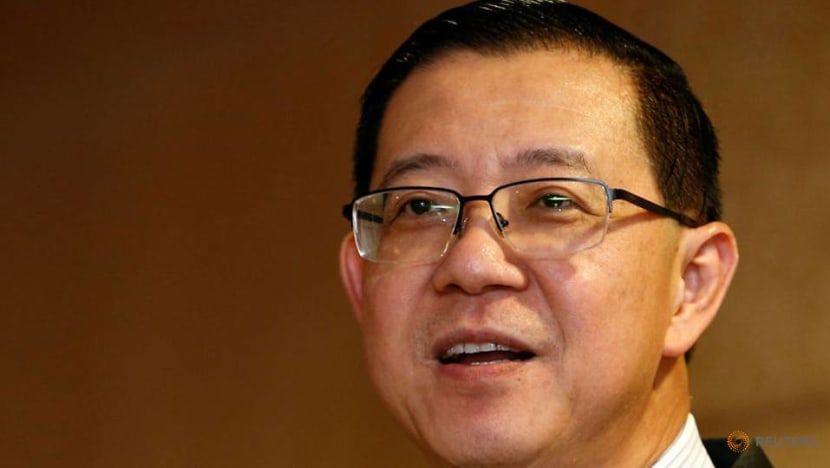 KUALA LUMPUR: Malaysia Finance Minister Lim Guan Eng on Thursday (Mar 7) expressed hope that a decision on the East Coast Rail Link (ECRL) will be taken before Prime Minister Mahathir Mohamad visits China next month.
Putrajaya and Beijing have been in negotiations over how to bring the project forward at a lower cost.
"I think the prime minister had mentioned some price reduction and we are still discussing and hope these discussions can be carried out quickly, hopefully in time for Tun Mahathir's visit to China in April," Mr Lim told reporters.
He was also quoted as saying by The Malaysian Insight: "I think the Chinese government has offered reductions, and we are hopeful that these discussions will enable us to come to a settlement.
"We have to come to some sort of conclusion. As you all know, we cannot go on and on as far as these discussions are concerned. With these reductions, it is hoped that the project can be moved forward."
After coming to power in May 2018, Dr Mahathir, a critic of China's investments in Malaysia, vowed to renegotiate or cancel what he calls "unfair" Chinese projects authorised by his predecessor Najib Razak. He suspended the ECRL in July.
He said in January that Malaysia will be impoverished if the ECRL is constructed.
"At this moment no final decision has been made, some decisions were made but now we have to find a better solution … We are still negotiating," said the prime minister.
China has reportedly offered to nearly halve the cost of the US$20 billion rail project in order to save the deal.
Source: CNA/bernama/aw(hm)