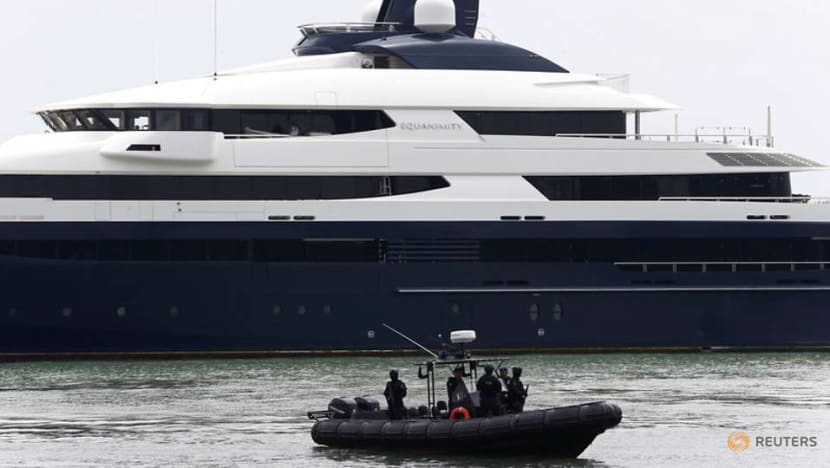 KUALA LUMPUR: A High Court on Friday (Oct 19) ruled that the Equanimity superyacht belongs to two subsidiaries of state fund 1Malaysia Development Berhad (1MDB) - and indirectly the Malaysian government - after its registered owner failed to show up in court to claim the vessel.
This means the government is now free to sell the luxury yacht. 
"The court today has declared that the two 1MDB companies which are 1MDB Energy Holdings Limited and 1MDB Global Investment Limited to be the legal and beneficial owner of the vessel," said lawyer Sitpah Selvaratnam, who led the legal team for the government.

"Therefore, indirectly, the government of Malaysia will be the ultimate beneficiary of the two companies."

He told reporters: "Now, the vessel can be sold without any legal restriction." 

Equanimity purportedly belongs to fugitive Malaysian financier Low Taek Jho, also known as Jho Low. The US$250 million superyacht has almost become a symbol for the millions of dollars allegedly misappropriated from 1MDB.



The yacht was seized in February off the Indonesian tourist island of Bali. Indonesian authorities returned it to Malaysia in August following a request by the US Department of Justice, which is investigating alleged misappropriation of 1MDB funds.
The Kuala Lumpur High Court had on Oct 5 granted an application by the plaintiffs to appoint a central broker and an international appraiser to handle the sale of Equanimity.
On Aug 23, the Malaysian government and 1MDB filed a court order seeking to expedite the sale of the vessel.
They had asked in the application for the sale of the vessel, bunkers, fuel, lubricants and other consumables on board to be conducted via public tender or private treaty by the sheriff of the Admiralty Court in Malaysia. 
They also wanted the sheriff to receive the bids or offers, and for the purchase of the vessel to be paid in US, Europe or Malaysian currencies. 
Proceeds of the sale should be paid to the court and placed in a bank account in Malaysia as approved by the Accountant-General, the application said.