exclusive Asia
'Everyone's high - they gonna arrest everyone?' Southeast Asian students and the lure of drugs in Australia
In the second of two stories on Australia's drugs scene, Channel NewsAsia looks at the issue through the lens of the thousands of young students from the region, and how they are exposed to illicit but widespread temptations.
MELBOURNE: At almost every rave, concert or music festival Cassandra* attended as an undergraduate in Australia, the likes of MDMA, LSD, GHB and other "party drugs" would be a staple ingredient of her night out – despite the presence of police.

"Everyone's high. Are they going to arrest everyone?"

Brazen as it was, the former student at the Royal Melbourne Institute of Technology (RMIT) became a somewhat seasoned user of illicit substances - and it all kicked off with cannabis, which she obtained "out of curiosity" from a classmate in her first year of university in Australia.

This despite being a "super-sheltered" girl growing up in her home country in Southeast Asia - who only picked up smoking cigarettes when she moved to Australia. Said Cassandra, now in her late 20s: "I wasn't exactly well-behaved – I went through the rebellious stage too, but I guess I was still a regular teenager." That would describe her family too – not particularly conservative nor religious, but a typical middle-class unit.

"I remember when I left for Melbourne, on my way to the airport, the one thing my dad said to me was 'Don't do drugs'," Cassandra recalled.

"Sorry, dad."

Her experience was echoed by nearly all 10 individuals Channel NewsAsia spoke to - a mix of Southeast Asian undergraduates and graduates from Melbourne's most popular universities: RMIT, Monash and the University of Melbourne.

Some were tempted to take drugs, encouraged by their availability and Australia's more relaxed attitude towards substance abuse compared with their home countries. Others went a step further, and actually tried drugs for the first time in Australia. Many did so in their first year of studies, and almost always out of sheer inquisitiveness and the desire for overseas adventure.

"It was the newfound freedom," said Marianne, a graduate now in her late 30s. "My parents weren't around and I wanted to do as many things as I could, away from home."

"ABSOLUTELY EVERYWHERE"

In 2012, Australia was the most popular destination for Southeast Asian students, with World Education Services reporting that out of 220,000 from this region who studied abroad at the tertiary level, approximately a quarter opted to go Down Under.

It is also a country where obtaining illegal substances is comparatively easy, according to Dr Stephen Bright, psychologist and a leading drug expert in Australia. "There are drugs available in Australia and many students at university here will experiment with drugs in some shape or form," he said.

"Drugs are absolutely everywhere in Australian society," added Greg Chipp, who heads public health charity Drug Policy Australia. "It's an open environment where drug use is virtually a rite of passage for young people."

James Rowe, an RMIT researcher specialising in the sociology of drug use, agreed. "Drug use has become normalised to a certain extent. For example, whereas cannabis remains illegal in Australia, pretty much every state has de facto decriminalisation."

"Generally Australians - and this is borne out by surveys - are pretty accepting that some people will use drugs like cannabis, and not many want cannabis illegal or punishable," said Dr Matthew Frei, clinical director of Melbourne-based drug treatment centre Turning Point.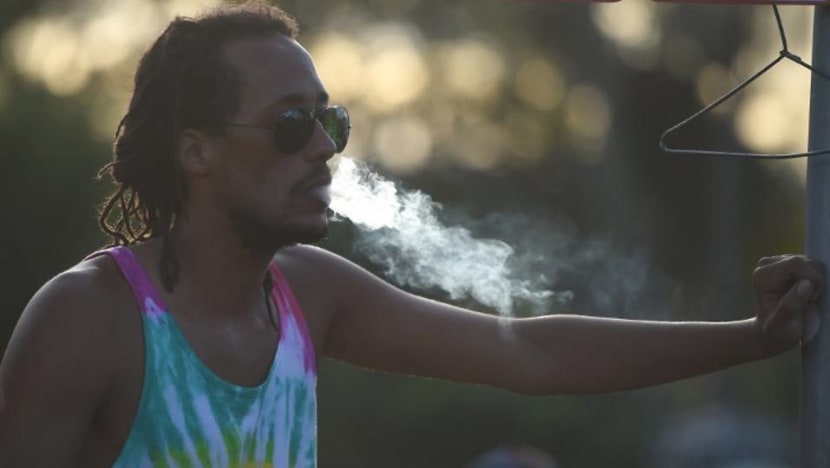 Tom, now in his late 20s, said that after spending a few years as an undergraduate in Australia, it felt "normal" to catch a whiff of marijuana or weed (both colloquialisms for cannabis) while walking the streets of Melbourne.

Fellow undergraduate Bob said that he had bought drugs on the street. "It's so easy because of just the amount of people doing weed."
"In Australia… I could probably walk on the streets and smoke a joint in close proximity to a cop, maybe 20 metres away," said former student Willy. "People here are on some kind of substance at any one point in time, especially over the weekend."

Matilda Grey, president of the Monash Student Association (MSA), acknowledged that drug use among students is not uncommon.

"If you are going to do drugs at all, do it sensibly," she added.

She also revealed that the student body was working with an external non-profit organization to provide pill-testing kits for students, to assess if the drugs they wish to take contain pure substances.

Despite this approach, Grey insisted that the MSA discourages drug use. "If there is any instance of drug use at our parties, those people will be removed. It's not something we promote nor do we have a huge drug culture."

"LIBERAL" VS "OPPRESSIVE"?

To better understand the official stance on drug use in Australia, look no further than rave parties, where "drugs are used so frequently and commonly and normally", said Rowe.

"In most large party situations, somebody will have cannabis at least, if not MDMA or 'party drugs'," he explained. "Certainly not everyone is doing it, but there will be no social condemnation of it."

From personal experience, Rowe, like Cassandra, observed that police accept drug use as part of such events.

"At some point, the police accept it's very difficult when drug use is so flagrant and out in the open," Dr Frei conceded. "Is it worth their while, is that what society wants, for them to just lock everyone up? Do they have the resources, time, energy? Is it a good use of taxpayers' money to enforce these laws?"

Added Dr Bright: "When I speak to police, they can't go on record saying this, but they say they'd much rather be posted here, where everyone's having a great time, not causing any trouble – than where everybody's drinking. Then they'd be breaking up brawls and there'd be a lot of violence."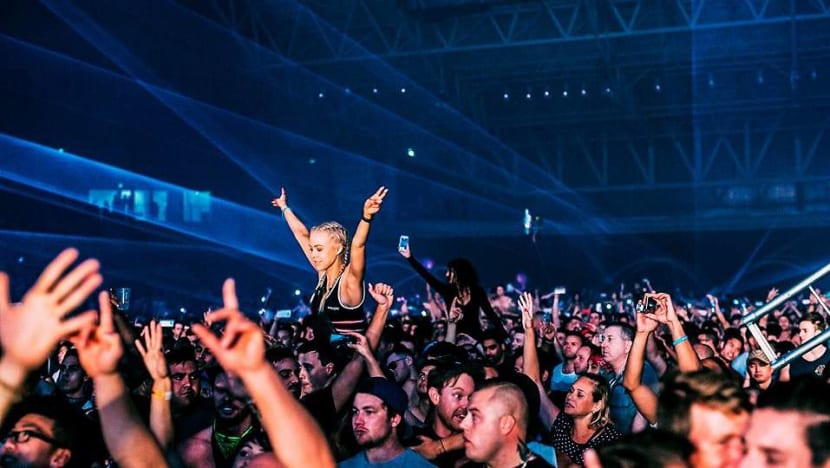 The contrast with Southeast Asian attitudes toward drug use is stark.

Said Dr Frei: "The main difference between most Southeast Asian countries and around here is we have very liberal, more relaxed drug laws. We don't really lock people up for using drugs much."

More than half of the countries in the Association of Southeast Asian Nations (ASEAN) have the death penalty for some drug-related offences, whereas the maximum punishment in Australia is a A$100,000 fine, 25 years imprisonment, or both.

While Rowe pointed out that Southeast Asian students breaking laws could put their visa in jeopardy, some are willing to put their studies at risk as they pursue - to the fullest extent - what is seen by some as the typical Australian university experience.

"People who come from a background where they have to keep within narrower guidelines do feel able to express themselves more in Australia, where it's a much more tolerant society," he commented.

"TOO EASY"
While some Southeast Asian students simply experiment with drugs in Australia, for others their flirtation with illegal substances can be the first step on the road to a much darker and dangerous existence.

Willy can attest to that. He went from socially smoking cannabis - the same week he first touched down in Australia - to pushing for organised crime outfits like local motorcycle and Vietnamese street gangs, and finally developing what he called his "own enterprise" selling drugs in Melbourne.
"The money's too easy," he said. "For example cocaine, per kilogram, may cost A$80,000 for the guys at the top shipping it in. To distributors, A$120,000. To someone like me, A$220,000. From me to people on the streets, A$350,000."

One will typically fork out up to A$400 for a gram of cocaine, or A$200 for around 20g of weed, said the students Channel NewsAsia interviewed.

With that much cash to be made, it is little wonder that data shows most drugs in Australia are easily accessible, said Dr Bright.

"It's possible to buy drugs anywhere," said Chipp. "More so than alcohol, which you need a license to sell and must be over 18 to purchase."

"It's simply a question of knowing the right person - a friend or a friend who knows a friend."

These conditions mean that it is easy for Southeast Asian students who are tempted to take drugs to get what they want.

"Drugs are always available," said Cassandra. "There's always someone who knows someone."

"It's funny because even Singaporeans who don't live here know how easy it is to get weed here," said one former student at a Melbourne university. "I've had quite a few friends who make prior requests to try weed here whilst visiting me."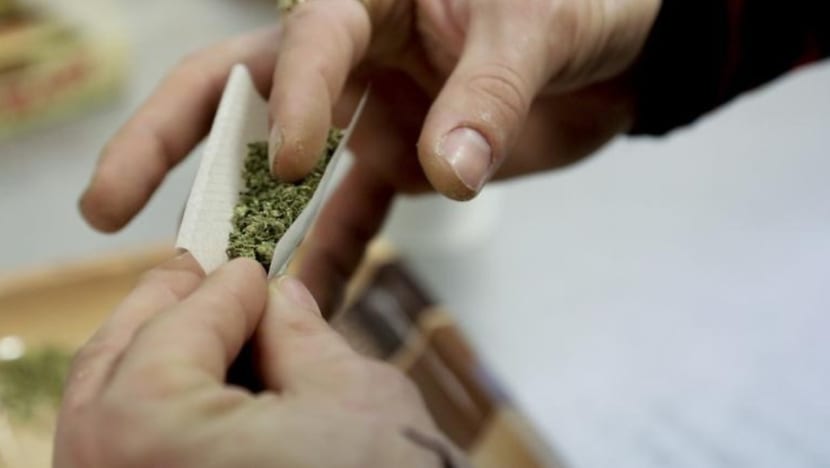 "OFF THE DEEP END"

Despite a willingness to take risks with illicit substances, coupled with the conducive environment of Australia, some students told Channel NewsAsia that taking drugs was a concern, and they had reservations about doing things that were incriminating or harmful to their health.

"I was always a bit paranoid, and there was always some reservation," said Patricia, a graduate now in her early 30s. "I'd make sure that I'd always be in control."

Said Tom: "At the back of my mind, I'm worried about the side effects."

The first time Bob tried cannabis, he wound up vomiting and passing out. "I also almost had a panic attack from combining marijuana and acid (LSD) and DMT," he added.

Marianne similarly remembers being "violently sick" from a cocktail of drugs, although she still has no idea what she took. "I vomited for four hours straight. It was really horrible. My stomach hurt, I was nauseous, my head hurt, I couldn't stop twitching even though I was so tired."

She also went skinny-dipping while high, but had a word of warning: "It's like going from soft to hard drugs. The risk-taking gets bigger and bigger too."

"I had a friend, from Southeast Asia, who was hallucinating on acid and stabbed himself in the neck during a rave I was at. He barely survived," said Marianne. "Another friend crashed a car while high on pills - survived but the passenger died."

Then there is, of course, the danger of addiction.

Bob believes that, for a time, he was hooked on weed and needed to smoke it to sleep. But Marianne had more harrowing tales to tell.

"I had a friend who returned to Malaysia addicted, and now keeps doing rehabilitation in private hospitals so she won't get caught. But she's never kicked the habit."

"And I had another two Malaysian friends who went off the deep end, became heroin addicts, dropped out of university altogether and went back."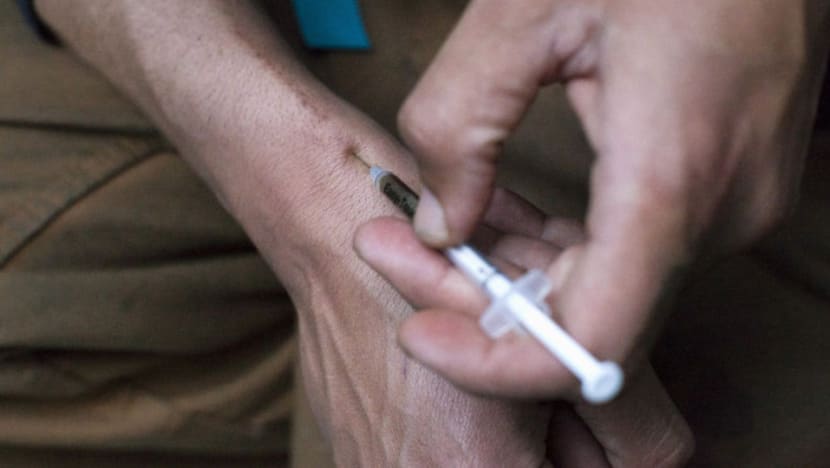 Said Dr Frei: "Young people will continue to choose to alter their consciousness, to change how they feel, no matter how much we tell them they shouldn't and it's bad for them and that they should say no. That seems to be a universal truth."
"I think we all know it's wrong, yes," said Marianne. "But you do stupid things when you're young, then you grow up and get good."

"Supposedly."

*All the names of the student interviewees in this article have been changed.