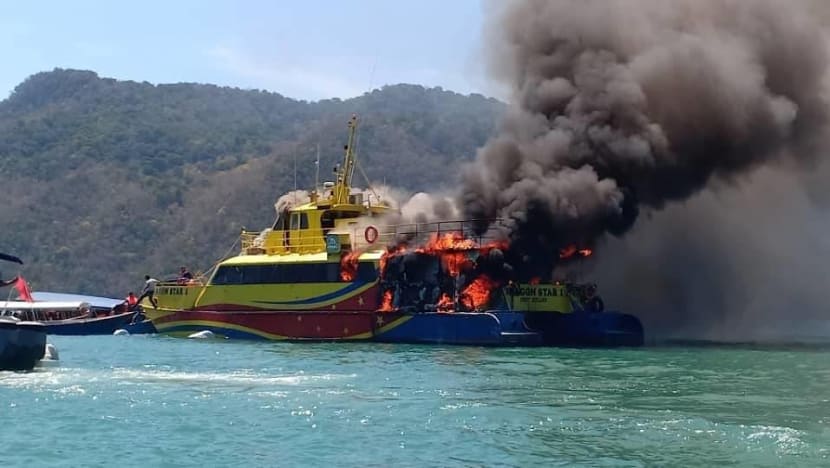 LANGKAWI, Kedah: Two passengers were taken to hospital on Monday (Feb 25) after a fire broke out on a ferry en route to Kuala Perlis from Kuah Ferry Terminal on Langkawi island.

A total of 52 passengers were on board the ferry, said Captain Zulinda Ramly, deputy director of Malaysian Maritime Enforcement Agency (MMEA) Kedah and Perlis.

"The ferry left at 2.30pm and about 15 minutes later fire erupted in the ferry's engine room," said Capt Zulinda.
"The crew, on realising what was happening, immediately directed the passengers to gather at the front of the ferry," she added.

The passengers on the Dragon Star ferry were rescued and brought back to the Kuah Ferry Terminal by nearby vessels.

"All 52 passengers were then transferred to fishing boats and ferries nearby that arrived to assist after the ferry's captain asked for help."

A man and a woman who were injured in the incident were taken to Hospital Sultanah Maliha in Langkawi.

The 52 passengers included 22 men, 24 women, three boys and three girls, Capt Zulinda added.

Photos circulated on social media show the passengers being evacuated by small boats.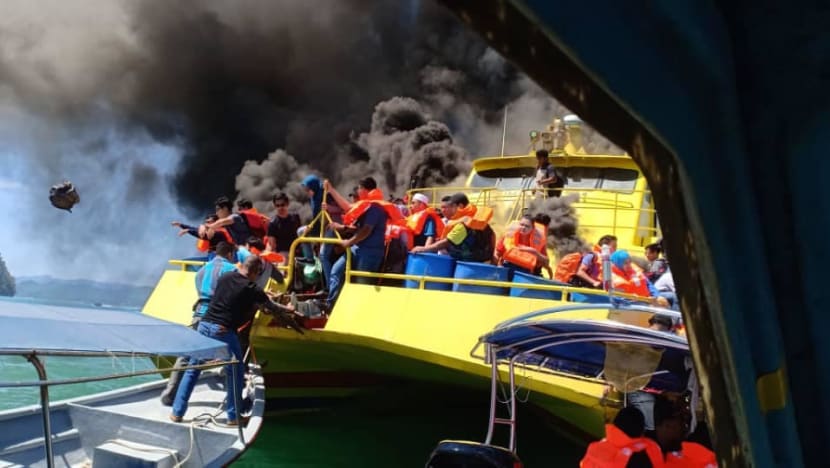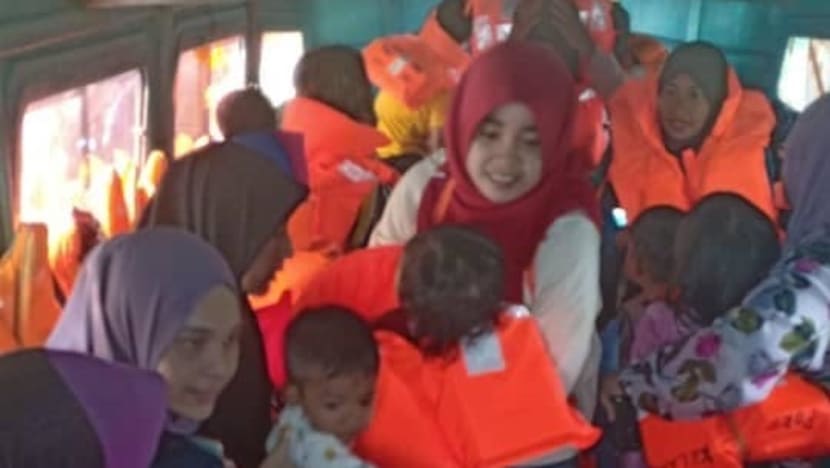 By 6pm, 46 of the 52 passengers have returned to Kuala Perlis.
Capt Zulinda said a chartered ferry was provided by the office of Langkawi's Member of Parliament, Malaysia's prime minister Mahathir Mohamad.
"Two other victims are still receiving treatment for slight injuries at Hospital Sultanah Maliha, while four others have decided to return home tomorrow and are now staying in a hotel here," she added.

"All the victims who were saved have been asked to lodge police reports to facilitate investigations by the Malaysian Marine Department."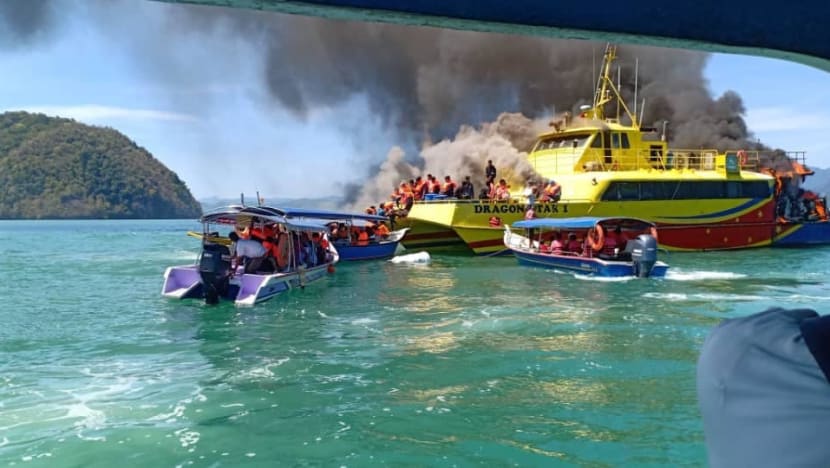 The Malaysian Fire and Rescue Department (JBPM) will also carry out a forensic investigation on the incident "as soon as possible" to avoid a recurrence, a JBPM official said.
"The fire forensic division will carry out an investigation on the fire. We hope to resolve the matter as soon as possible as it might involve other ferries and passengers besides looking after the image of Pulau Langkawi," said Assistant Fire Superintendent Mohd Shukri Ahmad Husaini, head of the Pesiaran Putra Fire and Rescue Department.
"The department will also carry out a post mortem and ask the management of the ferry company concerned on what actually happened and how the passengers were taken to safety during the emergency."