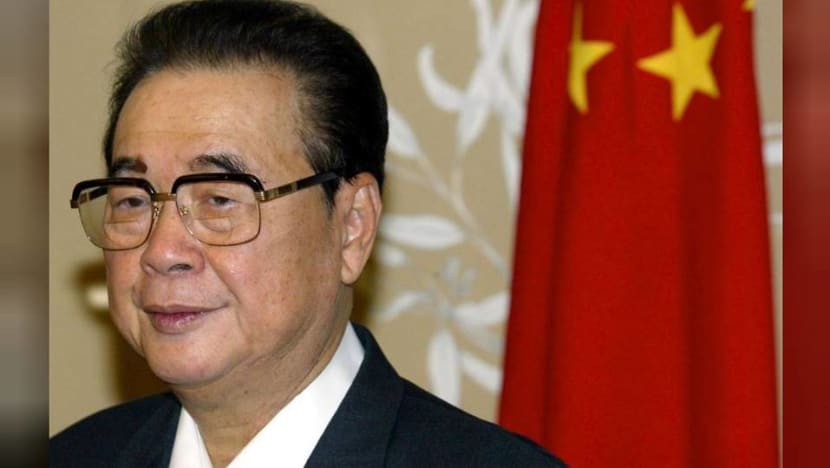 BEIJING: Former Chinese premier Li Peng - known for his role in the Tiananmen Square crackdown - has died aged 90, state broadcaster Xinhua said Tuesday.
The former chairman of the National People's Congress Standing Committee died of "illness" in Beijing on Monday, Xinhua said.

The ex-premier had previously battled bladder cancer.
Li gained notoriety worldwide as one of the key architects of the brutal breakup of mass pro-democracy demonstrations in the capital on June 4, 1989, and stayed at the top of the Communist regime for more than a decade.
After vast crowds of students, workers and others had been encamped for weeks in Tiananmen Square to demand change, Li proclaimed martial law on May 20, 1989.
Two weeks later, on the night of June 3-4, the military put a bloody end to the protests, killing hundreds of unarmed civilians - by some estimates more than 1,000.
Though the decision to send in the troops was a collective one, Li was widely held responsible for the bloody crackdown.
Li afterwards frequently defending the decision to fire on the demonstrators as a "necessary" step.
"Without these measures China would have faced a situation worse than in the former Soviet Union or Eastern Europe," he said on a tour of Austria in 1994 as his international pariah status started to wear off.
While Deng's legacy has been burnished by his subsequent role as the driver of economic reforms that propelled China's dramatic rise, Li's image abroad remains tied to the 1989 crackdown.
Still, Li retained support among many of the millions of workers at state enterprises for taking a cautious approach to the economic reforms that caused job losses and the dismantling of the "iron rice bowl" promoted by his deputy Zhu Rongji, who became his successor.
On Tuesday, Xinhua called Li a "seasoned and loyal soldier of communism, a distinguished revolutionary and statesman, and an outstanding leader of the party and country".

LEGACY OF POWER
Born in Sichuan province in China's southwest, Li was orphaned as a toddler when his father, Li Shuoxun, an early Communist Party revolutionary, was killed by Nationalist forces.
He was raised in the corridors of power, the ward of Premier Zhou Enlai, who along with Mao Zedong was among the leaders of China's Communist Party revolution. Li would become one of the country's most powerful so-called princelings, or members of elite families that continue to wield influence.
Two of Li's three children - his eldest son Li Xiaopeng and daughter Li Xiaolin - went to work as executives in the power industry, and became influential in leadership circles. Li Xiaopeng, whose name means "Little Peng", was appointed transport minister in 2016.
Zhou sent Li at age 12 to the Communist heartland base of Yan'an to study, and Li formally joined the party at 17. As the Communists drew close to victory in their civil war against the Nationalists, Li went to the Soviet Union to study.
A hydropower engineer by training, Li rose through the ranks as an energy official. He was a champion of the Three Gorges Dam project on the Yangtze river, a massive feat of engineering that became part of his legacy.
In 1994, as premier, he oversaw groundbreaking on the dam, waxing poetic in a song he included in his diaries published in 2003: "The huge wheel whirls, its power boundless. The achievement is now, and the benefits for a thousand years."
But the 185m dam also has been one of China's most expensive and controversial projects, submerging villages, displacing millions and disrupting ecosystems.
The dam project became a lightning rod for what critics saw as China's growth-at-all-costs economic model, coming in billions of dollars over budget, and was later linked to embezzlement and nepotism scandals, according China's national audit office.