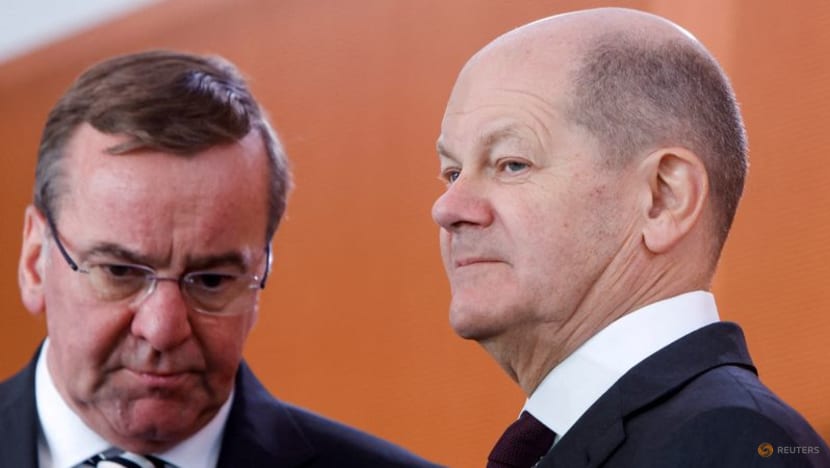 BERLIN: Germany's military cannot completely fill its existing gaps by 2030, Defence Minister Boris Pistorius was quoted as saying, as Berlin seeks to revamp its armed forces after Russia's invasion of Ukraine following decades of neglect.
"We all know that the existing gaps cannot be completely closed by 2030 ... It will take years. Everyone is aware of that," Pistorius said in an interview with Welt am Sonntag newspaper published on Saturday (Apr 1).
Already worn down by decades of underinvestment since the end of the Cold War, the Bundeswehr is in even worse shape than a year ago given weapons and munitions donated to Ukraine have mostly not yet been replaced, say experts.
Pistorius rejected further arms deliveries to Ukraine from the Bundeswehr stocks beyond the announced commitments.
"To put it bluntly, like other nations, we have a limited inventory. As federal defence minister, I cannot give everything away," he said.
The minister, who was appointed earlier this year, said increasing the defence budget to reach the NATO spending target of 2 per cent of national output, from currently around 1.5 per cent, was his highest priority.
"If that is then set in motion at the end of the (legislative) period, then I would be satisfied," he added.
Germany is also planning a naval mission in the Indo-Pacific region next year and is intensifying its partnerships with key countries in the region, such as Japan, Australia, India, Indonesia, South Korea and Singapore, he said, saying Europe's freedom of movement in seas there was "too challenged".