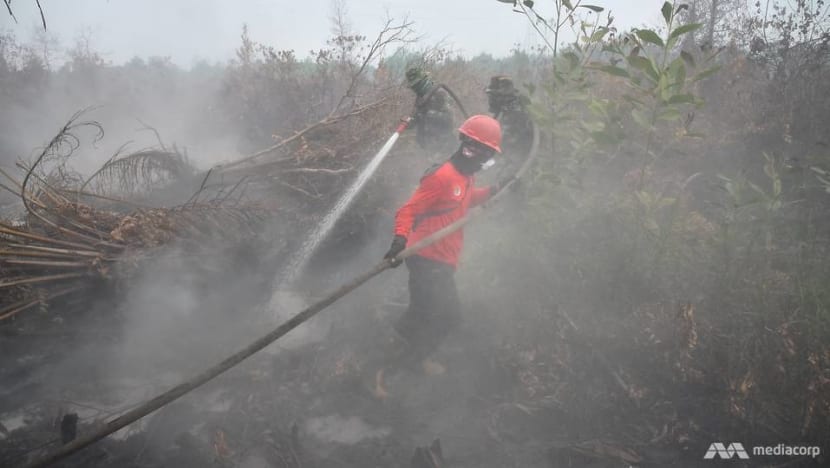 JAKARTA: Indonesia's Riau province has declared a haze emergency as the Air Pollutant Index (API) in the region exceeded the 500 mark.
Riau governor Syamsuar declared the state of emergency, which runs from Monday (Sep 23) until Oct 31. 
The air quality in Riau and Jambi provinces in Indonesia has been categorised as very unhealthy since Sep 13.
About 280 Malaysian students in Pekanbaru and Jambi will be evacuated following the declaration of a state of emergency, according to Malaysia's National Disaster Management Agency (NADMA).
Of these, 160 students will return to Malaysia while 120 will be evacuated to Malaysia Hall in Jakarta, said the disaster management agency.
In all, 183 students will be evacuated from Pekanbaru and 97 from Jambi.
NADMA, Wisma Putra, the Royal Malaysian Air Force (RMAF) and other related bodies met on Tuesday to discuss the evacuation operations, said the disaster management agency.
Forest and peat fires in Indonesia have caused haze to neighbouring countries in Southeast Asia in recent weeks.
The worsening haze saw red skies over Jambi province over the weekend due to a phenomenon called Mie scattering.
Schools in Malaysia were closed when air quality entered the unhealthy range while some flights have been cancelled due to poor visibility.
Indonesian authorities say they are considering harsher punishments for companies found burning forest and peat land.
Follow us on Telegram for the latest on the haze: https://cna.asia/telegram