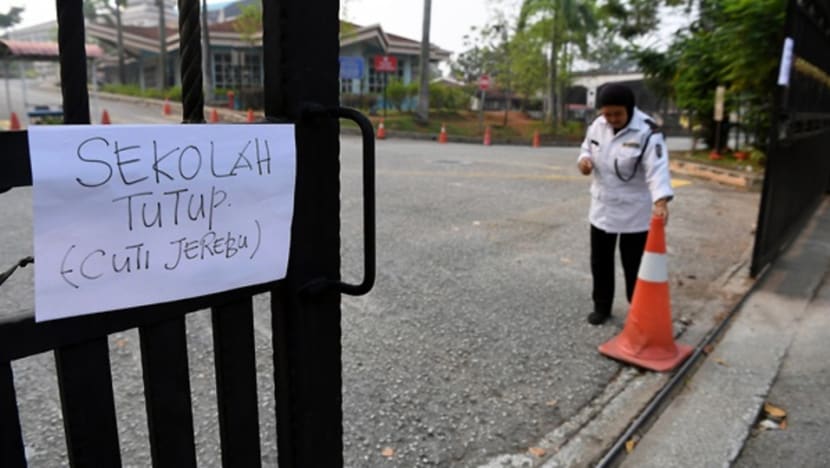 KUALA LUMPUR: Malaysia closed 1,484 schools across several states on Wednesday (Sep 18), affecting more than 1 million students as the air quality worsened in parts of the country.
The two worst-affected states were Selangor, where 538 schools were closed, and Sarawak, with 337 closures, according to the Ministry of Education in a statement. 

Other schools affected were in Perak (303), Penang (162) and Negeri Sembilan (53). 
All schools in two federal territories - Kuala Lumpur and Putrajaya - were also closed. 

The air quality in these areas hit the "very unhealthy" level on Malaysia's Air Pollutant Index (API) on Wednesday, crossing the 200 mark. 
An API reading between 0 and 50 is categorised as good; 51 to 100 (moderate); 101 to 200 (unhealthy); 201 to 300 (very unhealthy); and 300 or above (hazardous).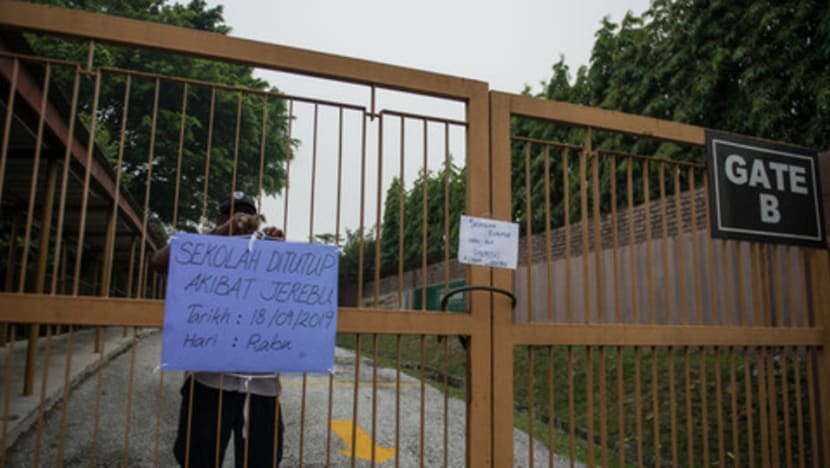 In Sarawak's worst-hit district of Sri Aman, where the API reached hazardous levels on Tuesday, there has been a slight improvement in the air quality. 
The API in Sri Aman at 3pm on Wednesday was 234, which is in the very unhealthy range. 
Haze from Indonesia's forest fires has engulfed the region.
Illegal fires to clear land for agricultural plantations are blazing out of control on Sumatra and Borneo islands, with Jakarta deploying thousands of security forces and water-bombing aircraft to tackle them.
The air quality in Singapore continued to worsen on Wednesday as the haze hit unhealthy levels across the country.

Follow us on Telegram for the latest on the haze: https://cna.asia/telegram