In photos: Hong Kong airport protests turn violent after standoff over suspected undercover officer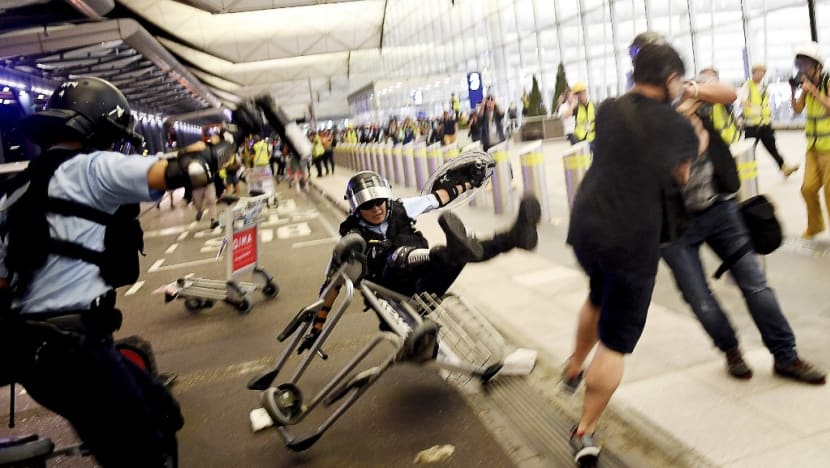 Hong Kong witnessed scenes of unprecedented violence at its international airport when protesters clashed with riot police on Tuesday (Aug 13) night, after a standoff over a man accused of being an undercover officer.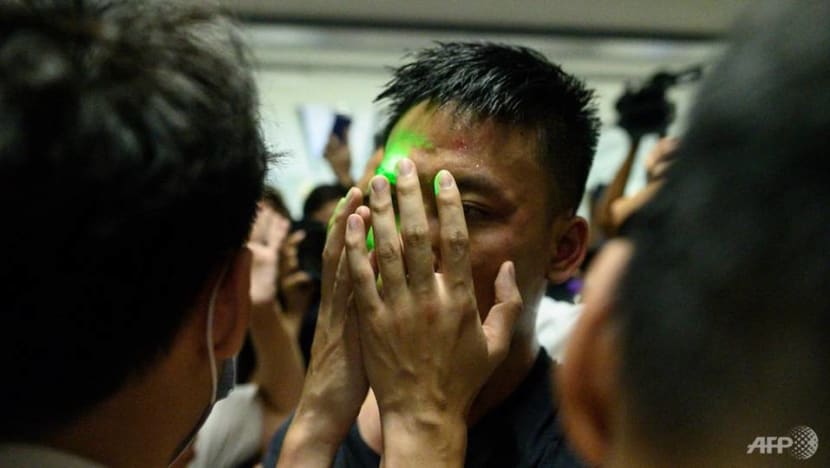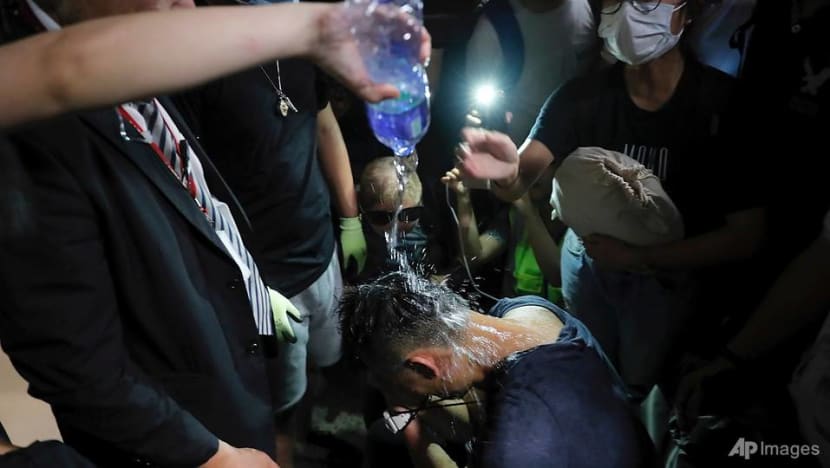 Protesters confronted and detained the man for several hours before the police arrived to help escort him to an ambulance.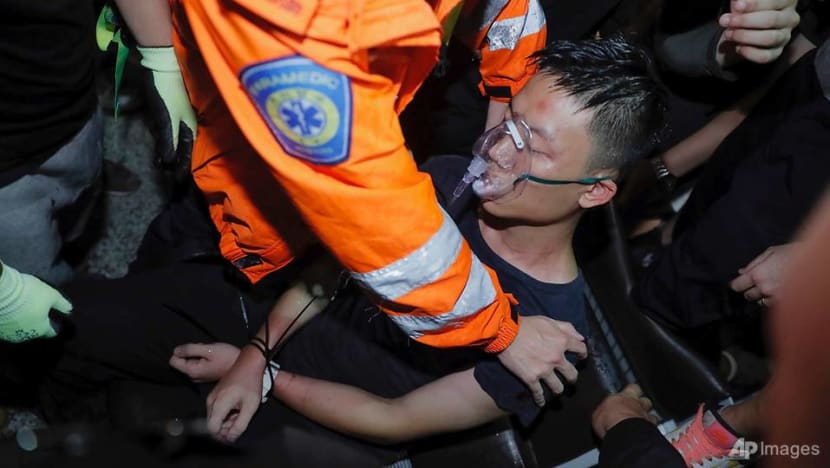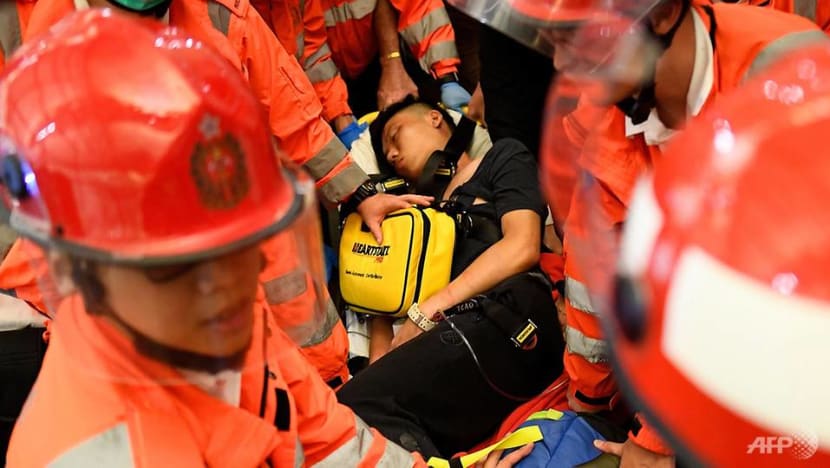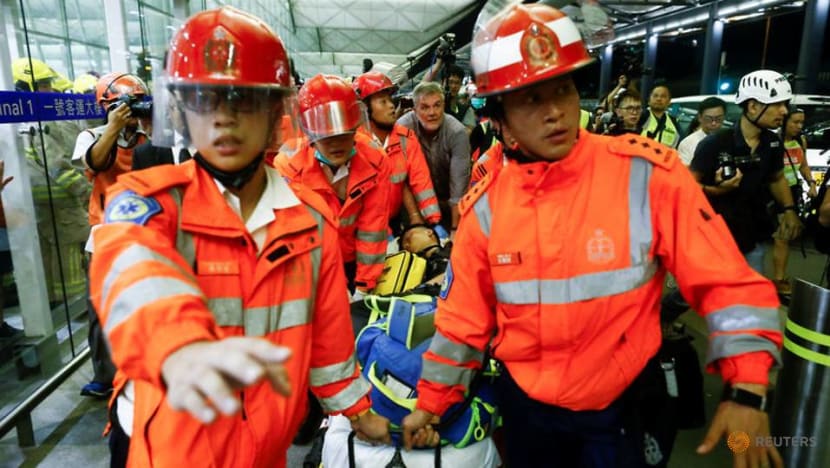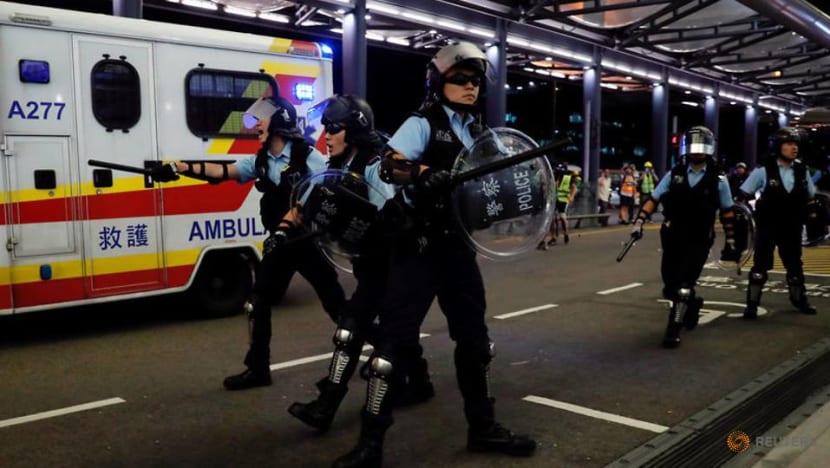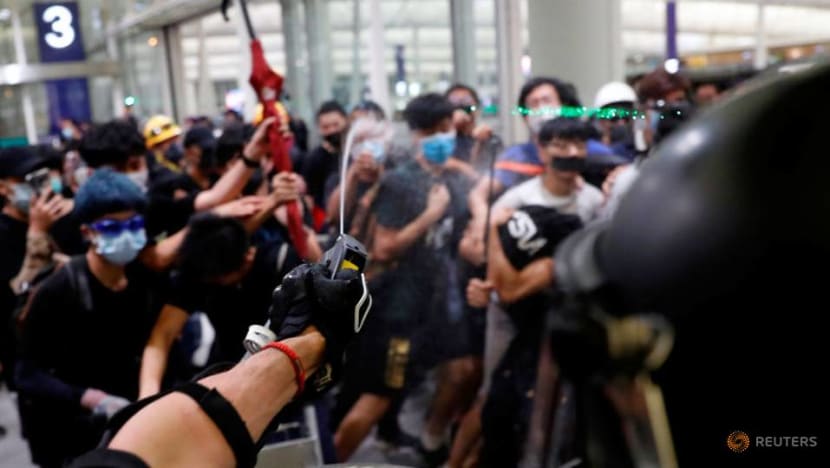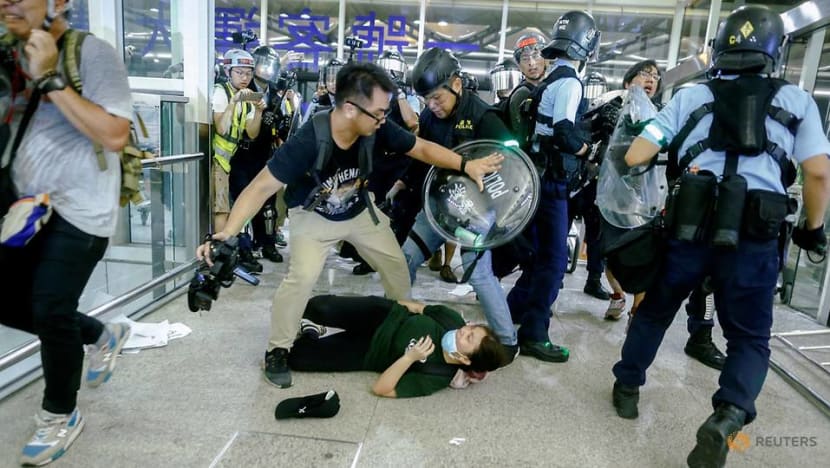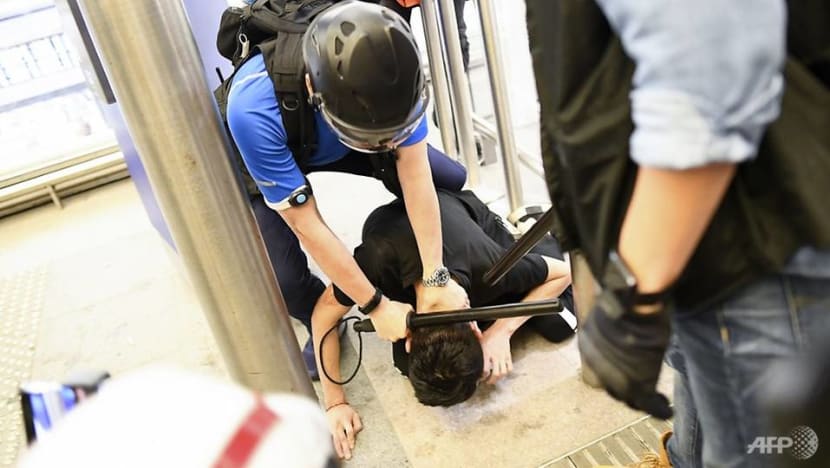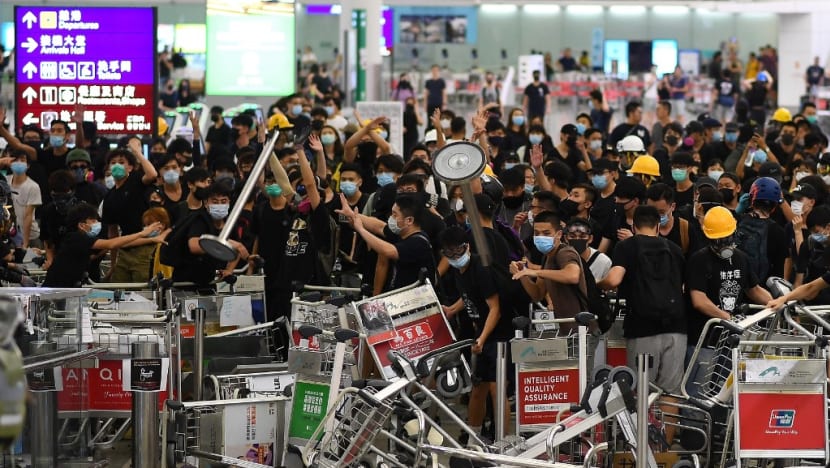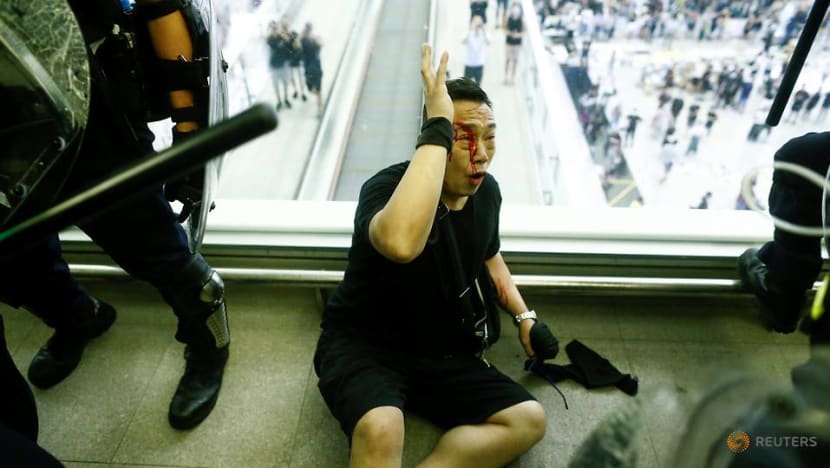 Shortly before midnight, protesters also surrounded another man they accused of pretending to be a journalist, tied his hands together using cable ties and later assaulting him.
The man was later identified as a Global Times reporter by the editor-in-chief of the publication.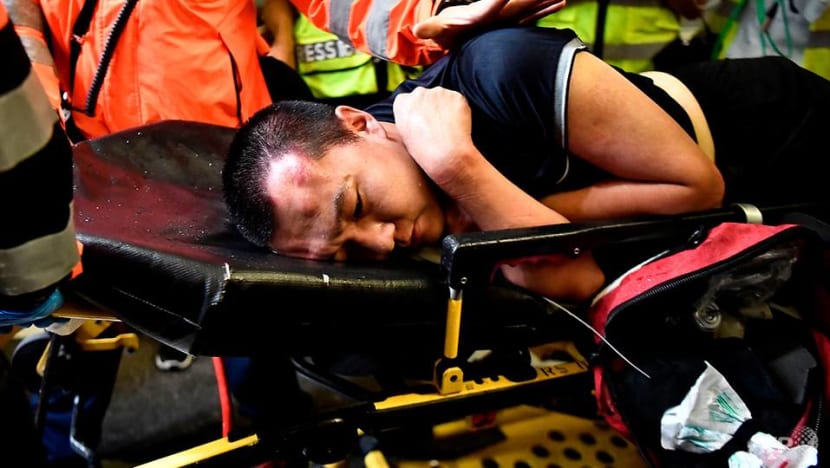 The violence capped another day of demonstrations at the airport, which saw hundreds of flights cancelled or suspended for a second straight day.
All check-ins were cancelled on Tuesday afternoon, with some flights continuing to operate for the rest of the day.
Flag carrier Cathay Pacific urged passengers to postpone non-essential travel on Tuesday and Wednesday.