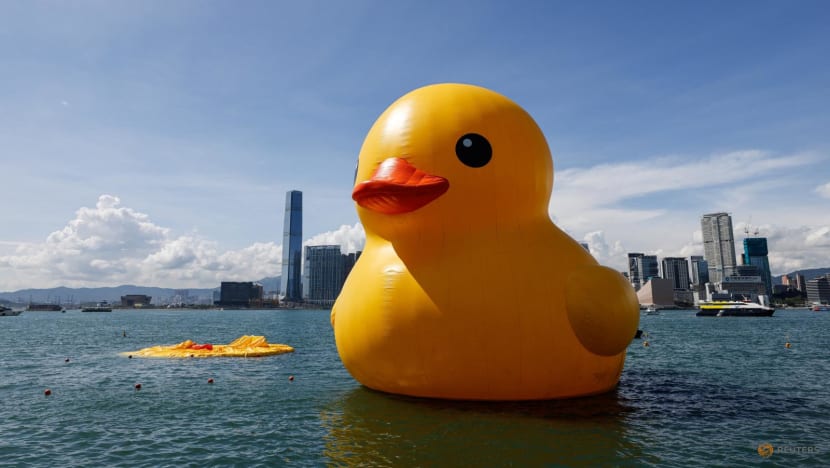 HONG KONG: One of two giant rubber ducks anchored in Hong Kong's Victoria Harbour as part of an art installation was deflated on Saturday (Jun 10) to protect it from the heat.
The exhibition by Dutch artist Florentijn Hofman, featuring twin 18m inflatable ducks, was unveiled to the public on Friday.
It came a decade after one of Hofman's air-filled avians first visited the city, with the artist saying the new work would bring "double luck".
But organisers had to let the air out of one bird due to high summer temperatures, which on Saturday reached highs of 33 degrees Celsius.
The "rubber duck skin had become strained because the hot weather has caused air pressure to rise", the organisers said in a statement.
The affected installation was drained of air to "avoid risk" and was pending repair, organisers said, leaving just one sitting duck in Hong Kong's Victoria Harbour.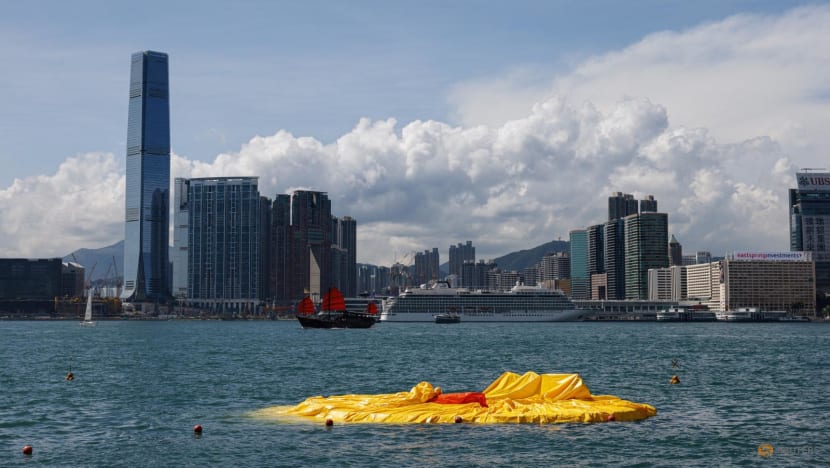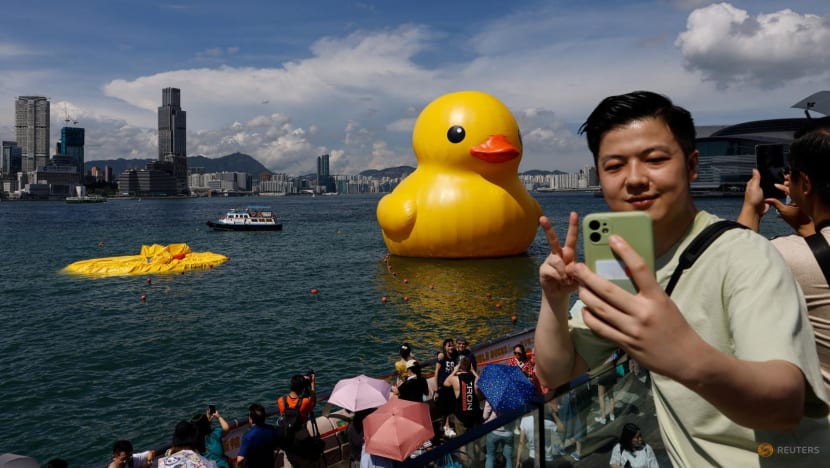 "It's a pity. I originally thought I could see two rubber ducks," said Moon Lam, 72, who came to the harbour wearing a rubber duck-themed T-shirt, face mask, earrings and socks.
Another tourist, 28-year-old Tiffany Chen from the neighbouring city of Shenzhen, said: "We hoped to see two ducks, but it's also cute that one deflated. Maybe because it's too hot in Hong Kong."
The "Double Ducks" were scheduled to float in the harbour for two weeks.
Hofman, who was inspired by a world map and rubber duck to create his installation, began a world tour starting from the Netherlands in 2007, making stops in harbours from France to Brazil. A single rubber duck first floated in Hong Kong in 2013.