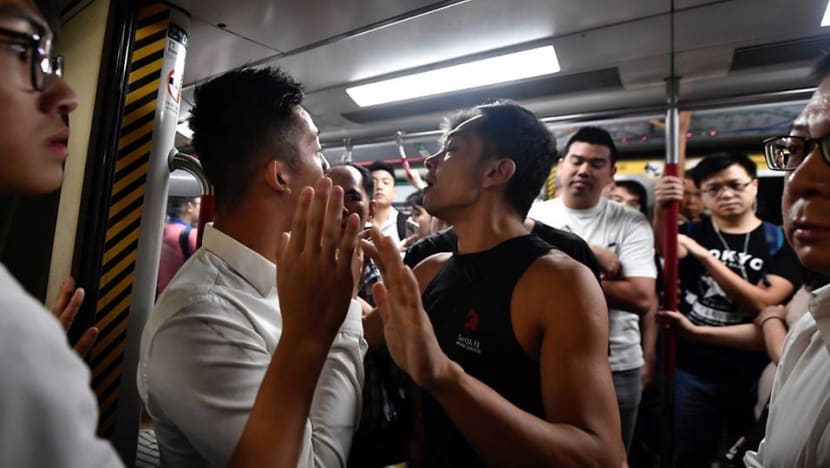 HONG KONG: Commuters in Hong Kong struggled to get to work on Monday (Aug 5) amid transport chaos as pro-democracy protesters launched an attempted city-wide strike to ramp up pressure on the financial hub's embattled leaders.
Activists descended on key Mass Transit Railway (MTR) stations during the morning rush hour, deliberately keeping open doors to stop trains departing, causing long queues and triggering occasional scuffles between angry commuters and protesters.

Rail operator MTR Corp announced the suspension of services between the bustling shopping district of Causeway Bay and Quarry Bay on Hong Kong island. Services from Kowloon Tong to stations close to the border with mainland China were also disrupted, Hong Kong media reported.

According to MTR Service Update, an unofficial Twitter account run by MTR employees, as of 8.06am local time, services were disrupted or delayed on the Kwun Tong Line, Tsuen Wan Line, East Rail Line and West Rail Line. Minor delays were reported on the Tung Chung Line.

Commuters tweeted photos of protesters blocking train doors and congregating on platforms at various MTR stations. 
One Twitter user, Karen Zhang, tweeted a video of dozens of protesters in masks blocking a train door at Lai King station. 
MTR Service Update also reported there were "passenger incidents" at Tsing Yi station and at Tai Wai station. 
According to South China Morning Post (SCMP), MTR doors were blocked by protesters at Fortress Hill station.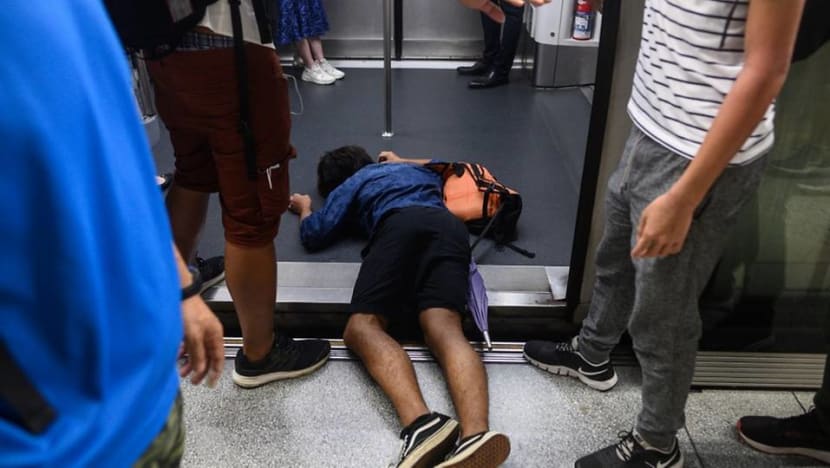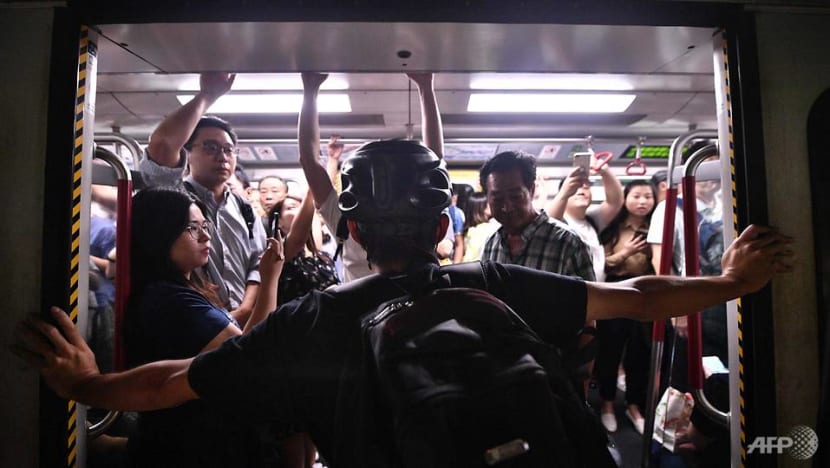 "I know the whole thing and I support the resistance very much. But this is not the way to win friends and influence people. It is (hurting) innocent bystanders," said Canadian retiree Edward Tunis, 66.
But other commuters said they supported the action after more than two months of extraordinary protests aimed at securing democratic freedoms.
"As long as the government doesn't respond then for sure the movement will escalate," a civil servant, who gave his surname as Leung, told AFP as he tried to make his way to work.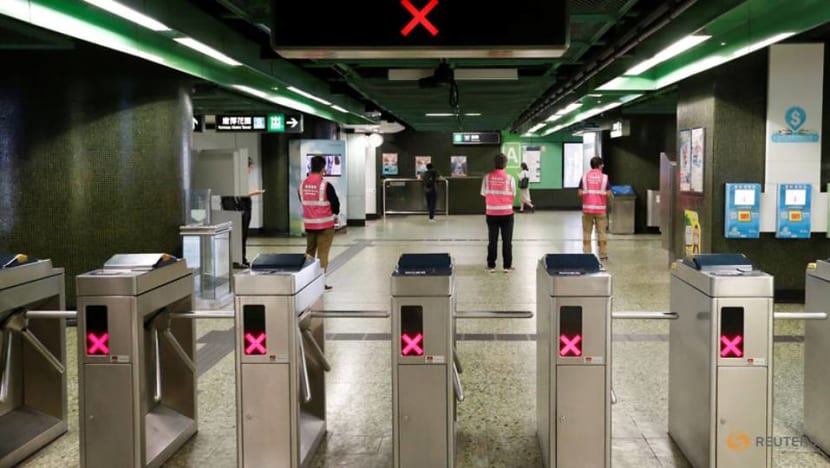 Key roads were also blockaded, causing tailbacks in parts of the already congested city.

One person was reportedly injured in Yuen Long after a car rammed into barricades blocking the road. A video circulating online shows the car reversing before rushing the barricades, then driving away.

Long lines of traffic could be seen across Hong Kong island leading into the heart of the business centre and hundreds of people were stranded at the airport.

SCMP reported that police cleared protesters who were blocking the Cross-Harbour tunnel, and this allowed traffic to resume to Hong Kong Island. 
The Labour Department urged employers to show understanding and flexibility for employees' work arrangements due to traffic conditions.

Chief Executive Carrie Lam held a press conference to warn protesters and signal authorities would not buckle under the growing pressure.
"(They) have seriously undermined Hong Kong's law and order and are pushing our city, the city that we all love and many of us helped to build, to the verge of a very dangerous situation," Lam said.
She later referenced called by protesters for a "revolution", describing this as a challenge to the "one country, two systems" framework under which Hong Kong has been ruled since it returned from British to Chinese rule in 1997.
"I dare say they are trying to destroy Hong Kong," Lam said.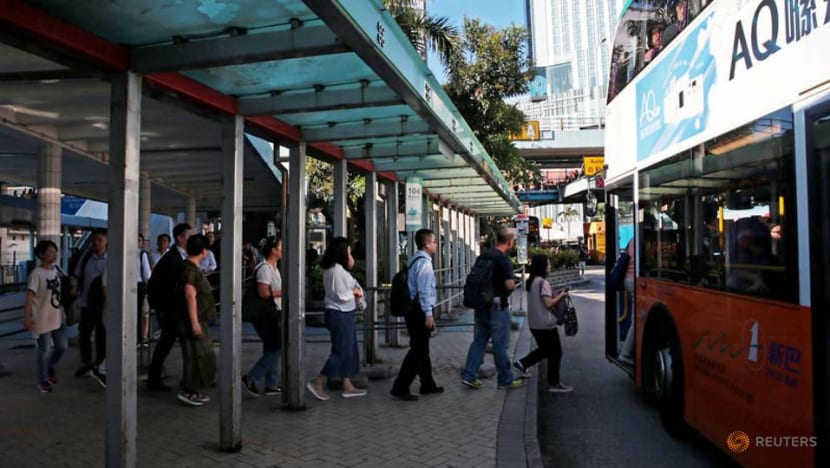 The semi-autonomous southern Chinese city has witnessed two months of unprecedented protests and clashes triggered by opposition to a planned extradition law that quickly evolved into a wider movement for democratic reform and a halt to sliding freedoms.

But authorities in Hong Kong and Beijing have signalled a hardening stance with the Chinese military saying it is ready to quell the "intolerable" unrest if requested.

Dozens of protesters have been charged with rioting, a charge with a maximum penalty of 10 years in jail.
At a press conference on Saturday, strike organisers - many hiding their identities behind masks - said 14,000 people from more than 20 sectors had committed to civic action on Monday.
People from all walks of life indicated plans online to either strike or phone in sick on Monday - from civil servants and social workers, to flight attendants, pilots, bus drivers and even employees of the city's Disneyland.

In a statement late on Sunday, Hong Kong's government warned people against joining the strike, saying it could further hamper the city's already sputtering economy.

Source: CNA/agencies/rw(mn)