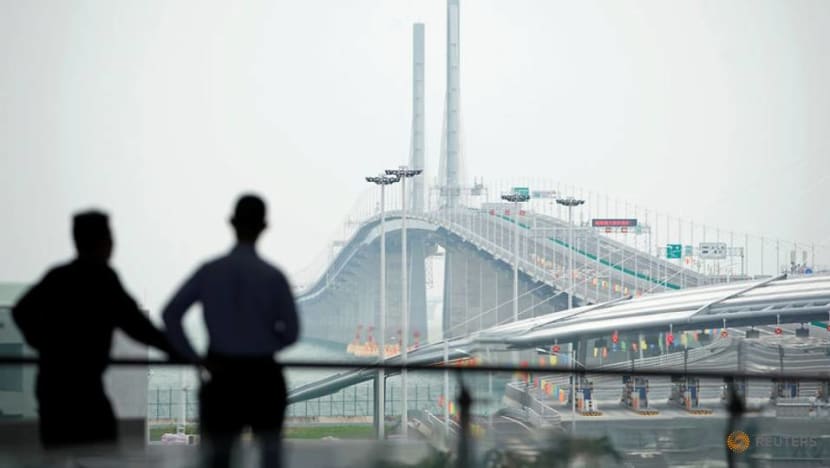 After several delays and budget overruns, the Hong Kong-Zhuhai-Macau bridge was officially opened on Tuesday (Oct 23) by China's President Xi Jinping. 

It is the world's longest sea bridge, at 55km long. 
Built at a cost of US$20 billion, the snaking road bridge and underwater tunnel links Hong Kong's Lantau island to Zhuhai on mainland China and the gambling enclave of Macau, across the waters of the Pearl River Estuary.

Here are six things to know about the mega project.
30 YEARS IN THE MAKING
The bridge was first proposed in the late 1980s by Gordon Wu Ying-sheung, a businessman from Hong Kong. He was a strong advocate of creating an advanced transport system in the Pearl River Delta area.
However, the idea of a mega bridge was opposed at the time by Hong Kong's British colonial government, which was wary of development that might draw the city closer to Communist China.
China expressed support for the project in 2003, and construction began in 2009.
ENGINEERING MARVEL
At 55km, the bridge is longer than the entire length of Singapore from east to west. It is 20 times longer than the Golden Gate Bridge in San Francisco. 
About 420,000 tonnes of steel was used in the construction - enough to build 60 Eiffel Towers. 
To allow ships to pass, a section of the bridge dips into an undersea tunnel, and this runs between two artificial islands. It is also designed to withstand earthquakes and typhoons.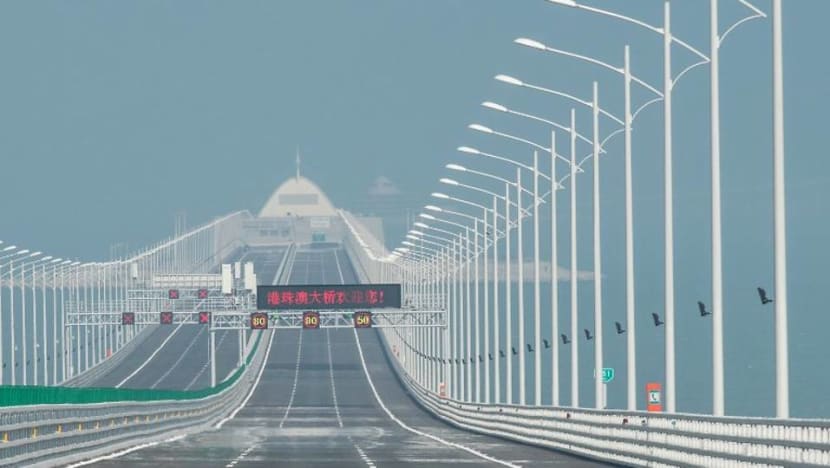 TRAVEL TIME SLASHED
The bridge will significantly cut travel time from Hong Kong to Zhuhai. 
It will now take only about 45 minutes to travel from Hong Kong International Airport to Zhuhai, down from about four hours previously, according to the South China Morning Post. 
It added that the time taken for cargo to travel between Kwai Chung Container Port and Zhuhai is expected to drop from three-and-a-half hours to about one hour and 15 minutes.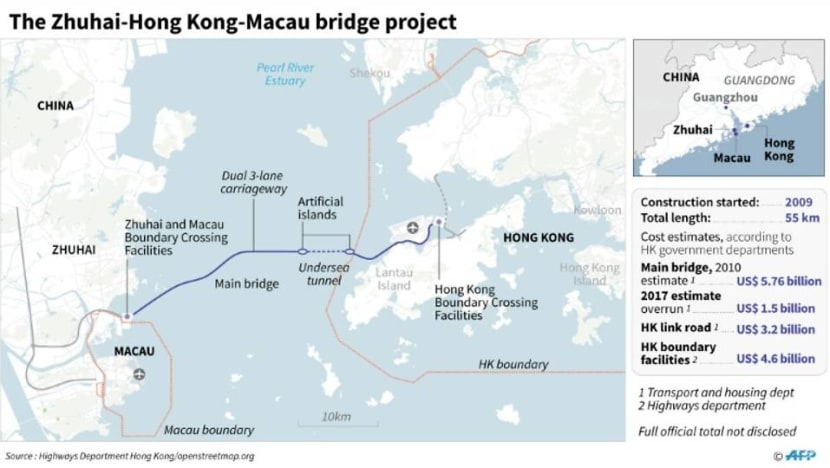 NOT EVERYBODY CAN DRIVE ACROSS THE BRIDGE

Hong Kong residents will only be granted a special permit to drive into Zhuhai by car, if they meet highly selective criteria. These include holding certain mainland government positions or making major contributions to charities in the southern Chinese province of Guangdong.
For Hong Kong-mainland dual-plate private cars, 10,000 licences will be granted, while the quota for Macau is much lower at just 300.

Most drivers will have to park their cars at a designated point and take a shuttle bus across the bridge. 

Taxis are not allowed on the bridge and there is no public transportation serving the link. 
To make the full journey across the bridge, commuters can board licensed shuttle buses that will run 24 hours a day, said the South China Morning Post.
Hong Kong media also reported that special cameras will monitor bus drivers and alert authorities if they yawn too many times as they drive across. Their blood pressure will also be monitored.

LEFT OR RIGHT SIDE OF THE ROAD?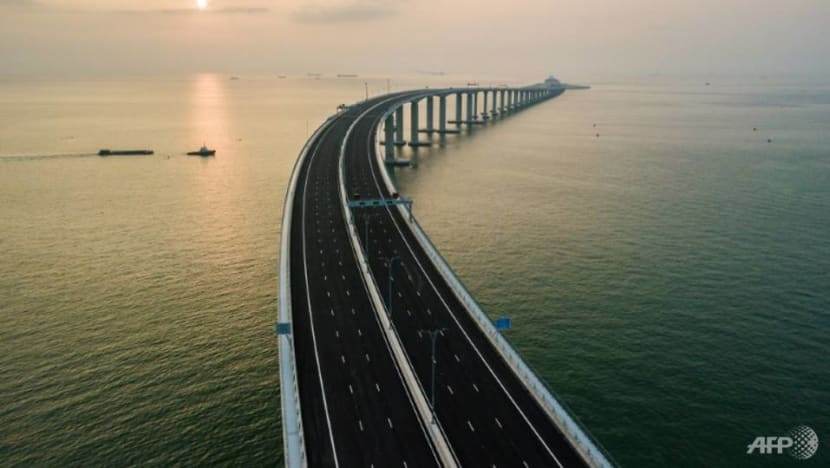 In any case, it is complicated to drive across the bridge. In Hong Kong and Macau, drivers travel on the left side of the road while in China, they travel on the right.

To get around the issue, reports said authorities built a "merge point" for drivers to stop and switch sides when they cross into new territory.
The main bridge section is considered mainland territory and Hong Kong cars and drivers travelling over it "must comply with the laws and regulations of the mainland", according to the city's transport department.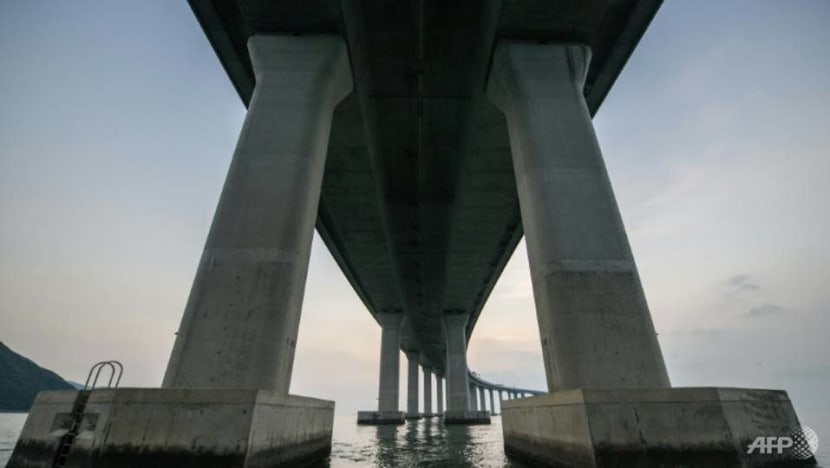 BRIDGE OVER TROUBLED WATER
There have been a number of controversies associated with the mega project, including delays, budget overruns, faked safety reports and fatal accidents. 
Since 2011, nine deaths have been recorded, according to the labour department, while three lab technicians were jailed for rigging tests on concrete used in the bridge.

But Hong Kong media estimates that more than 600 workers have been injured during construction and at least 18 people have died, with 10 deaths on the Hong Kong side of the bridge and at least nine worker deaths from the mainland.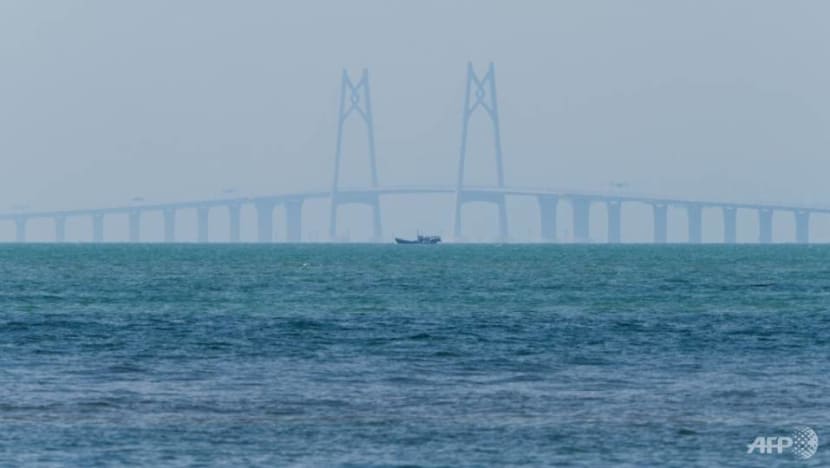 Environmentalists also warned that the bridge would have a devastating impact on an already critically endangered species of pink dolphin in the Pearl River estuary.
Authorities said they took steps to avoid disturbing areas where the dolphins were most active.

Some critics also see the bridge as a white elephant that is part of a multi-pronged push by China to exert greater control over Hong Kong. 

Chinese Vice Premier Han Zheng said during the opening on Tuesday that the bridge would help drive China's strategic blueprint for a "Greater Bay Area" around the Pearl River Delta, modeled on other global economic dynamos like San Francisco Bay and Tokyo Bay.