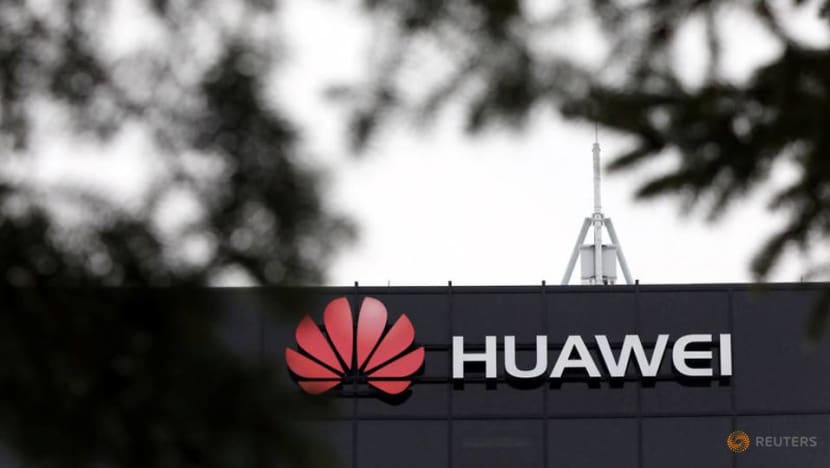 WASHINGTON: White House trade adviser Peter Navarro said on Friday (Dec 7) that the recent arrest of a top Huawei Technologies executive and United States-China trade talks "are two separate events", calling the timing of events a coincidence.
Navarro, in a CNN interview, also said if the US and China could not come to an agreement during the 90-day negotiating period, US officials would move forward with their strategy to raise tariff rates.
Separately, White House economic adviser Larry Kudlow told CNBC on Friday that he does not see the recent controversy surrounding Huawei spilling into the trade talks between the US and China.
HUAWEI DENIES BEING A SECURITY THREAT
Huawei earlier denied that it posed a security risk, saying that it had never been told by any government to obtain covert access through so-called "backdoors".
The comments came after European Union (EU) tech commissioner Andrus Ansip said the EU should be worried about the company. Huawei said it was surprised and disappointed by Ansip's comments.
"We categorically reject any allegation that we might pose a security threat," Huawei said in a statement.
"Huawei has never been asked by any government to build any backdoors or interrupt any networks, and we would never tolerate such behaviour by any of our staff."
The Chinese telecoms giant has been under the spotlight since Meng Wanzhou, Huawei's chief financial officer and daughter of its founder, was arrested nearly a week ago in Canada at Washington's request.
The White House did not specify why she was detained but mentioned longstanding US concerns over Chinese firms using stolen intellectual property and how Beijing acquires information technology.
'MANDATORY BACKDOORS'
"Do we (in Europe) have to be worried about Huawei or other Chinese companies?" Ansip asked during a press conference in Brussels.
"Yes, I think we have to be worried about those companies because they set new rules according with their IT companies, their producers," Ansip said.
"They have to cooperate with their intelligence services. And this is about mandatory backdoors," the former prime minister of Estonia added.
He said he has long opposed such backdoors where the firm may use chips to obtain secrets from customers, though he pointed out little was known about concrete cases.
"It's not a good sign when companies have to open their systems for some kind of secret services," he added. "As normal ordinary people of course we have to be afraid."
Experts in the US see Meng's arrest as a toughening stand in Washington on dealing with Chinese tech firms amid longstanding concerns over cyberespionage.
Recent US federal law already bans military and government use of devices made by Huawei and fellow Chinese firm ZTE over security concerns.
Federal regulators are also in the process of implementing rules that would bar Huawei for rolling out fifth-generation, or 5G, networks in the United States.
Huawei is meanwhile facing bans for 5G contracts in Australia and New Zealand, and British telecom group BT said on Wednesday it was removing Huawei equipment from its core cellular network.
PROMISE TO ADDRESS BRITISH SECURITY CONCERNS
Huawei has promised to address security issues raised in a British government report earlier this year, two sources with knowledge of the matter said on Friday.
The report, signed off by Britain's GCHQ spy agency and released in July, found that technical and supply-chain issues with equipment made by Huawei had exposed Britain's telecom networks to new security risks.
One source said the company had committed to spending US$2 billion as part of efforts to address the issues.
The second source said the plan had been discussed by senior Huawei officials in China, but the decision was made before Meng's arrest.
Source: Reuters/afp/jt(aj)