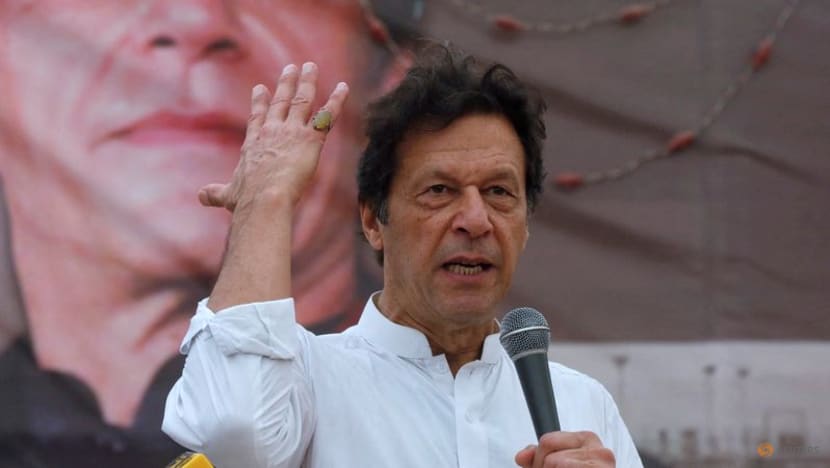 ISLAMABAD: Legislators from ousted Pakistani prime minister Imran Khan's party Tehreek-e-Insaf (PTI) announced they were resigning en masse from the lower house of parliament on Monday (Apr 11) in protest against the formation of a new government by his political opponents on Monday.
"We are announcing we are all resigning," Shah Mahmood Qureshi, former foreign minister and vice president of Khan's party, said in a speech in the assembly ahead of the vote to elect a new prime minister.
Khan was ousted in a no-confidence vote by the same assembly in the early hours of Sunday.
Shehbaz Sharif, leader of the centrist Pakistan Muslim League-N (PML-N) is certain to be chosen ahead of the token candidacy of Qureshi.
No prime minister has ever served a full term in Pakistan, but Khan is the first to lose office via a vote of no-confidence.
Khan insists he has been the victim of a "regime change" conspiracy involving Washington, and has vowed to take his fight to the streets in the hope of forcing an early election.
He tried everything to stay in power after losing his majority in parliament - including dissolving the assembly and calling a fresh election.