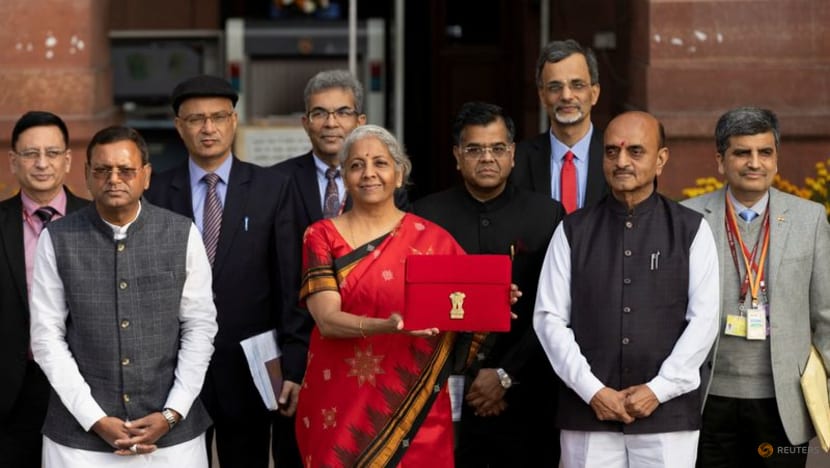 NEW DELHI: India's finance minister on Wednesday (Feb 1) presented the government's last full budget in parliament before a general election due next year that Prime Minister Narendra Modi is widely projected to win.
"In spite of the massive slowdown globally caused by COVID-19 and the war, the Indian economy is on the right track," said Nirmala Sitharaman, who is expected to lower the government's fiscal deficit while announcing spending and other measures to keep India as one of the fastest-growing major economies in the world.
Since taking office in 2014, Modi has ramped up capital spending including on roads and energy, while wooing investors through lower tax rates and labour reforms, and offering subsidies to poor households to clinch their political support.