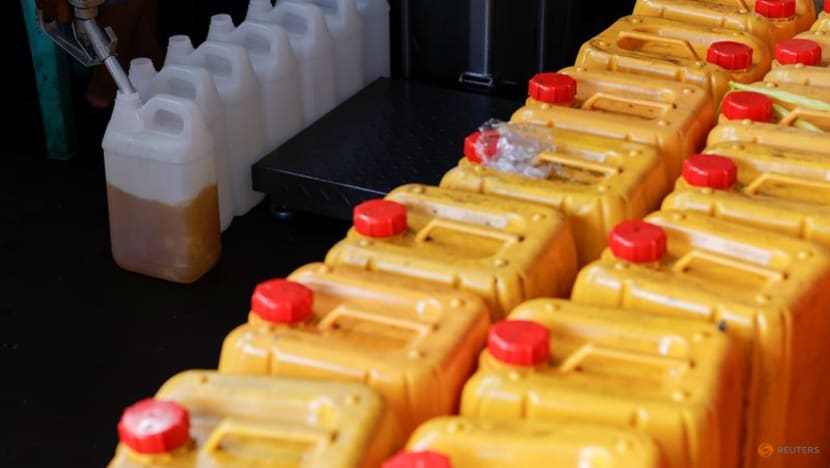 JAKARTA: Indonesia's anti-monopoly agency (KPPU) ordered seven cooking oil companies on Friday (May 26) to pay fines of up to US$2.78 million each for restricting sales amid scarce supplies last year.
KPPU launched an investigation into the companies' conduct last year after surging prices of cooking oil forced the Indonesian government to implement a temporary cap on retail prices of cooking oil and later a three-week export ban on palm oil, which is used as cooking oil in Indonesia.
Indonesia is the world's biggest producer of palm oil.
Seven out of 27 companies in the case were found guilty of limiting their brands' distribution of cooking oil while the retail price cap was in place in early 2022, said Dinni Melanie, who chaired the KPPU panel.
The seven companies include Salim Ivomas Pratama, a unit of Indonesia's largest food company Indofood Group, as well as two units of Wilmar Group. Salim Ivomas and Wilmar did not immediately respond to Reuters' requests for comment.
These companies were ordered to pay fines ranging from 1 billion rupiah to 40.9 billion rupiah (US$68,050 to US$2.78 million).
Wilmar said in an e-mail to Reuters on Saturday it was disappointed with the decision and believed the facts "may have been misconstrued" by KPPU.
"During the relevant period ... our cooking oil operations specifically, and our industry generally, were affected by severe supply chain issues that had an impact on cooking oil delivery," Wilmar's spokesperson said.
Salim Ivomas did not respond to Reuters' requests for comment.
All 27 companies were acquitted of the KPPU's price fixing charge.