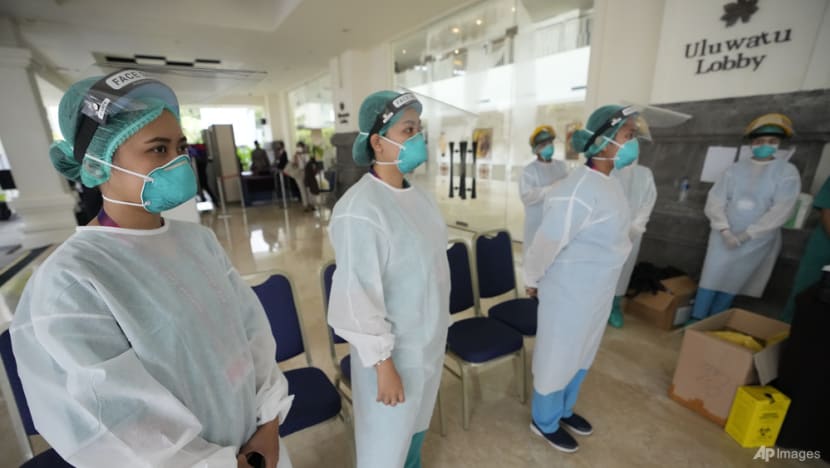 JAKARTA: Indonesia lifted all activity restrictions which had previously been imposed to control the spread of COVID-19, citing low number of new cases and hospitalisation.
 
President Joko Widodo said on Friday (Dec 30) that the spread of the coronavirus is becoming "more in control" with just 1.7 daily infections per one million people. Among the infected, only 4.79 per cent require hospitalisation, he said, adding that the country's COVID-19 related deaths were also low.  
 
"After more than 10 months deliberating and considering the numbers available, today the government decided to lift the PPKM," the president announced referring to Indonesia's Community Activity Restriction by its abbreviation. "There will be no more restrictions on gatherings and movements." 
The PPKM has been kept to a minimum level over the last few months, with some offices, schools and public places allowed to have 100 per cent occupancy. However, people have to continue to wear masks indoors while only those who have been vaccinated three times are allowed to fly commercial planes.
 
Jokowi, as the president is widely known, however, is urging Indonesians to remain vigilant and recommend that people should continue to wear masks in crowded places or indoors.
Indonesia has been recording less than 1,000 new cases daily over the past several weeks while deaths have been relatively low.
 
Since the pandemic began, the Southeast Asian country has recorded more than 6.7 million COVID-19 cases and more than 160,000 fatalities.
 
According to health ministry data, 75 per cent of Indonesians over the age of six have received two doses of COVID-19 vaccines.