JAKARTA: Indonesia confirmed its second death linked to COVID-19, a 59-year-old man who died on Wednesday (Mar 11) as he was being treated at a hospital in Solo City, Central Java. 
Mr Achmad Yurianto, the government's spokesman for the COVID-19 outbreak, said that test results which came out after the man died showed that the patient had contracted the disease.
"The result was positive," he told Indonesian media on Friday. 

The spokesman refused to divulge more details on the patient, but added that authorities are conducting contact tracing to see how the man might have contracted the virus. 
"We are tracking down where (he had been) and who might have come into contact with the deceased. This task is being carried out by the Solo City Health Agency," Mr Yurianto said.

Indonesia has a total of 34 cases as of Thursday night, with its first COVID-19 death, a 53-year-old British woman in Bali, reported on Wednesday. 
TEST RESULTS CAME BACK FROM JAKARTA ON FRIDAY: PROVINCIAL OFFICIAL 
When contacted by CNA, Mr Yulianto Prabowo, head of the Central Java Health Agency, said the patient had been treated in an isolation facility at the Moewardi Public Hospital as a COVID-19 suspect patient since Sunday.

"Doctors immediately put him in isolation because he had been sick for a week. He was coughing and his temperature was 37.8 (degree Celsius)," he said.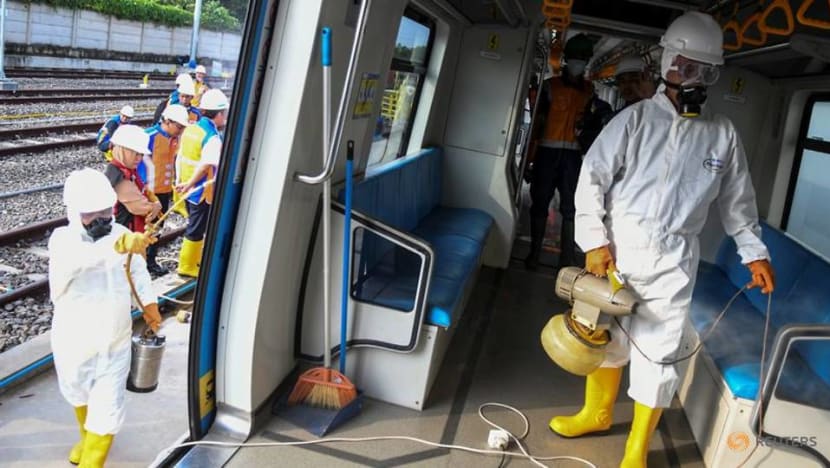 The agency chief said the hospital took samples from the man twice on Monday and Tuesday and sent them to Jakarta to be tested.

"But the patient died before the results were out," Mr Prabowo said, adding that officials in the province only received the results on Friday.

He refused to comment when asked if Jakarta was slow in carrying out the test or informing the provincial officials.

The hospital's chief pulmonologist Harsini earlier told Indonesian media that the patient had a history of diabetes, which increases a patient's chances of succumbing to COVID-19.

"He just came home from a seminar in Bogor (south of Jakarta) held from (Feb) 25 to 28," the doctor, who like many Indonesians goes by one name, said on Thursday, according to Kompas. 
"On (Feb) 29, he began sniffling and coughing and because his condition deteriorated, he was admitted to Moewardi Public Hospital and declared as a patient in observation (for COVID-19)."  

GOVERNMENT TO INTENSIFY EFFORTS TO COMBAT COVID-19: JOKOWI
President Joko Widodo told reporters on Friday that Indonesia is stepping up efforts to combat the disease. 
The government plans to add more hospitals to treat suspect and confirmed cases, as well as to establish a dedicated team for contact tracing, he said.
Mr Widodo added that the Health Ministry is making preparations so that 109 hospitals operated by the military, 53 by the police and 65 state-owned hospitals are equipped with isolation facilities and trained doctors to treat COVID-19 patients.
"In total there will be 359 hospitals," he said at a press conference on the sideline of a visit to Jakarta's Soekarno Hatta Airport.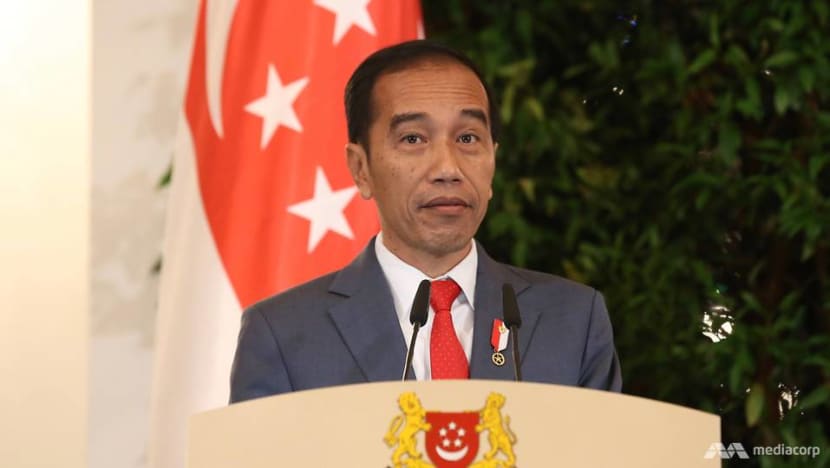 "This includes a facility in Galang Island capable of treating (patients) in a large scale. Hopefully next week it will be ready."
Jokowi also said that the government has formed a dedicated team comprised of officials from various agencies to investigate the spread of the disease and to conduct contact tracing.
"Every time there is a new cluster, we will immediately put a fence around it," the president said.

Download our app or subscribe to our Telegram channel for the latest updates on the COVID-19 outbreak: https://cna.asia/telegram