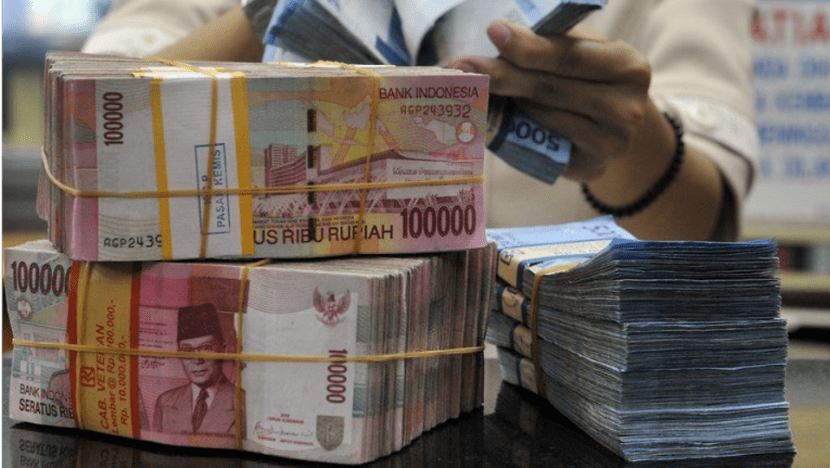 JAKARTA: Indonesia's government has made a fresh appeal to the country's exporters to exchange their holdings of foreign currencies to help support the tumbling rupiah, as Turkey's financial crisis sparks fears of emerging market contagion.
The rupiah slipped another 0.2 per cent on Thursday (Aug 16) to 14,625 to the dollar, quickly shrugging off a surprise rate increase by the central bank the previous day, its fourth hike so far this year to take pressure off the currency.
Coordinating Minister of Economic Affairs Darmin Nasution, speaking at an event held by Indonesia's Chamber of Commerce and Industry (Kadin), said it was a priority to businesses to convert their dollars.
"What we are doing now is having more dialogue with the business community to build an understanding and conscience that we really need the foreign exchange from your export earnings for our economy, of course by converting it to rupiah," Nasution told a joint news conference with Kadin on Wednesday evening.
Nasution also reiterated that the government has no plan to impose capital controls.
Indonesia requires exporters to receive their earnings through local banks. Central bank data shows that 90 per cent of those earnings have been recorded at those banks. However, only 15 per cent had been converted.
Kadin Chairman Rosan Roeslani said the lobby group understood the importance of rupiah conversion and pledged to help set up a meeting between companies, the government, the central bank and other regulators.
"Our target is to increase the 15 per cent to between 30 and 40 per cent," said Roeslani, adding that national interest was more important that currency considerations.
Traders said Bank Indonesia (BI) has been the sole supplier of dollars in the onshore market because exporters were clinging on to their foreign currency holdings as global market volatility rises, while foreign inflows have dried up.
Many companies say that with much of their costs in dollars and revenue largely in rupiah they can't risk getting caught by a further slide in the rupiah. They also point out that hedging can be very expensive.
Late last month, President Joko Widodo invited exporters to a dinner and urged them to bring home earnings they still kept offshore to help shore up the rupiah.
The government has announced measures aimed at addressing ballooning current account and trade deficits, which have exacerbated the market selloff. The measures include slapping an import tax on 500 goods, delaying infrastructure projects and forcing a greater use of biodiesel.
Starting this week, BI has also held forex swap auctions daily to allow banks to offer exporters a cheaper swap instrument if they do not want to convert dollars to rupiah on the spot market.
BI's head of monetary management Nanang Hendarsah told Reuters the additional auctions were temporary and BI would go back to auctioning swaps three times a week, as it had done since May.