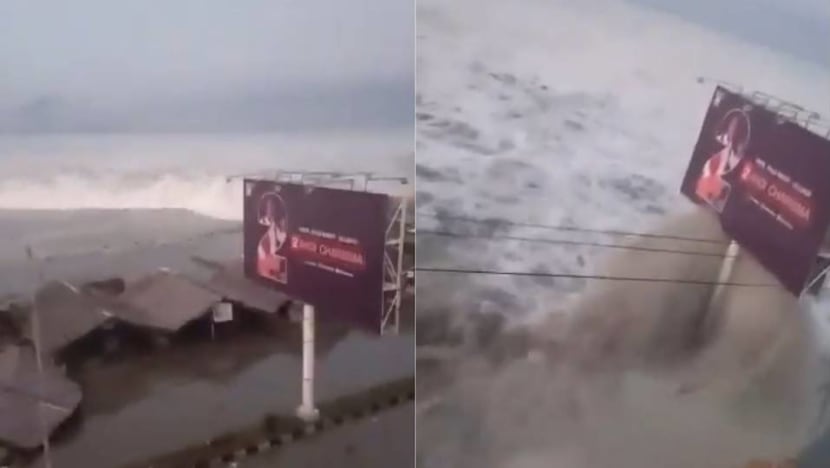 JAKARTA: The Indonesian city of Palu on the island of Sulawesi was on Friday (Sep 28) slammed by waves from a tsunami set off by a powerful 7.5 magnitude earthquake that destroyed buildings and sent panicked residents fleeing.
"A tsunami has happened in Palu," said Rahmat Triyono, head of the disaster agency's earthquake and tsunami division. Palu is nearly 80km from the quake's epicentre. The city of about 350,000 residents is the capital of central Sulawesi province. 
Officials added that the waves were up to two metres high and that waters have since receded.
There have been no reports of deaths so far.
However, the National Disaster Mitigation Agency said it was having difficulties reaching some authorities in Palu and in the fishing town of Donggala.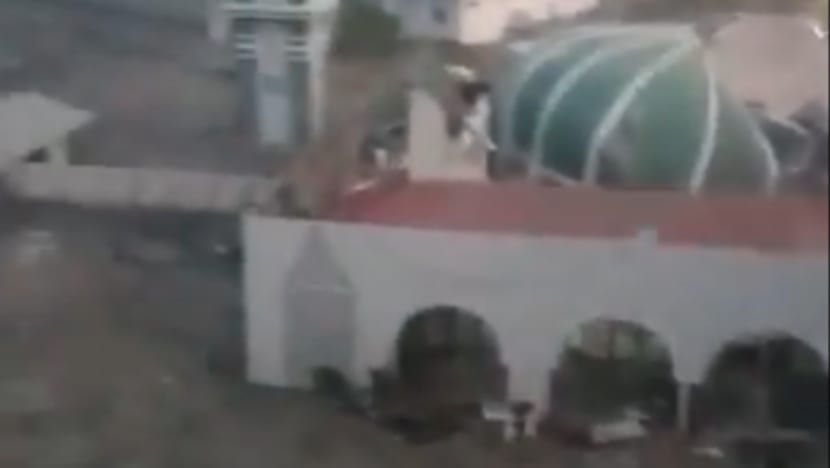 Video circulating online showed what appears to be small restaurants being swept away by the waves. 
Dramatic footage filmed from the top floor of a parking ramp spiral in Palu showed a churning wall of whitewater mow down several buildings and inundate a large mosque. 
The quake hit just off central Sulawesi at a shallow depth of about 10 kilometres just before 6pm local time, the US Geological Survey said.
It struck hours after a smaller jolt killed at least one person in the same part of the Southeast Asian archipelago.
People living hundreds of kilometres from the epicentre reported feeling the massive shake, which was a higher magnitude than the series of quakes that killed hundreds on the island of Lombok in August. 
"There are reports that many buildings collapsed in the earthquake," national disaster agency spokesman Sutopo Purwo Nugroho said in a statement.
"Residents panicked and scattered out of their homes."
Pictures supplied by the agency showed a badly damaged shopping mall in Palu where at least one floor had collapsed onto the storey below.
Other pictures showed major damage to buildings, with rubble strewn about the road and large cracks running through pavements.
Long traffic jams were seen in some parts of the region as terrified residents packed into cars, trucks and motorbikes to flee to higher ground following the tsunami warning.
Search and rescue teams have been dispatched to hard-hit areas, Nugroho said.
The national search and rescue agency will deploy a large ship and helicopters to aid with the operation, said agency chief Muhammad Syaugi, adding that he had not been able to contact his team in Palu.

Palu's main airport was closed around 7.30pm local time, with authorities saying it would not open for 24 hours.
In 2004, an earthquake off the northern Indonesian island of Sumatra triggered a tsunami across the Indian Ocean, killing 226,000 people in 13 countries, including more than 120,000 in Indonesia.