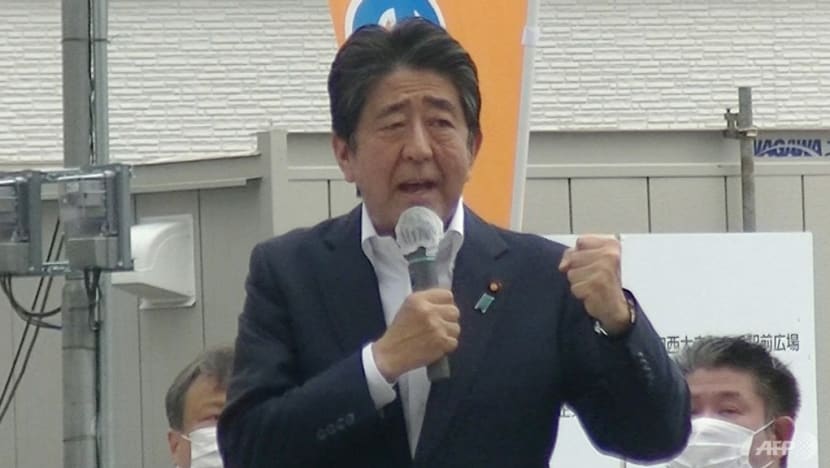 TOKYO: Former Japanese prime minister Shinzo Abe died of his injuries on Friday (Jul 8) after he was shot while campaigning for a parliamentary election.
"Shinzo Abe was transported to (the hospital) at 12.20pm. He was in a state of cardiac arrest upon arrival," said Hidetada Fukushima, professor of emergency medicine at Nara Medical University hospital.
"Resuscitation was administered. However, unfortunately he died at 5.03pm," he told reporters.
Abe was flown to hospital by helicopter after a shooter opened fire while the former prime minister was delivering a campaign speech in the western region of Nara.
But he was already showing no vital signs by the time he reached the hospital, with bullet wounds to the neck and chest. One bullet appeared to have entered through his left shoulder.
Abe died of blood loss, despite being administered blood transfusions in large quantities, Fukushima added.
The former prime minister's wife Akie Abe arrived at the hospital earlier on Friday afternoon and Fukushima said the family had been informed of Abe's death.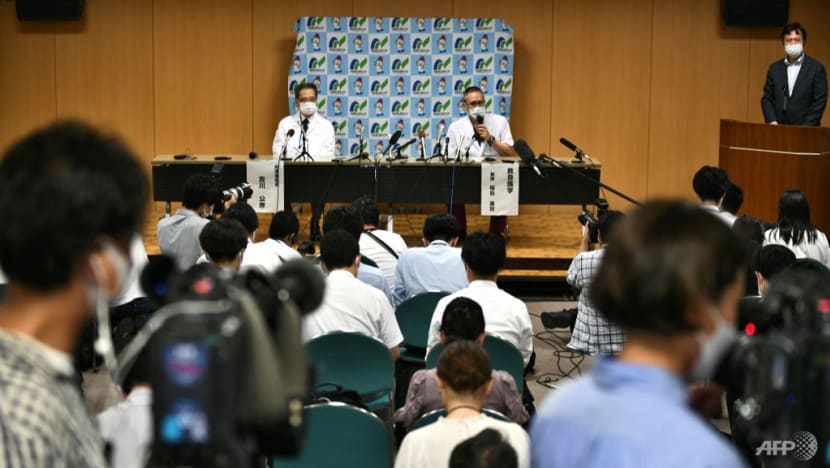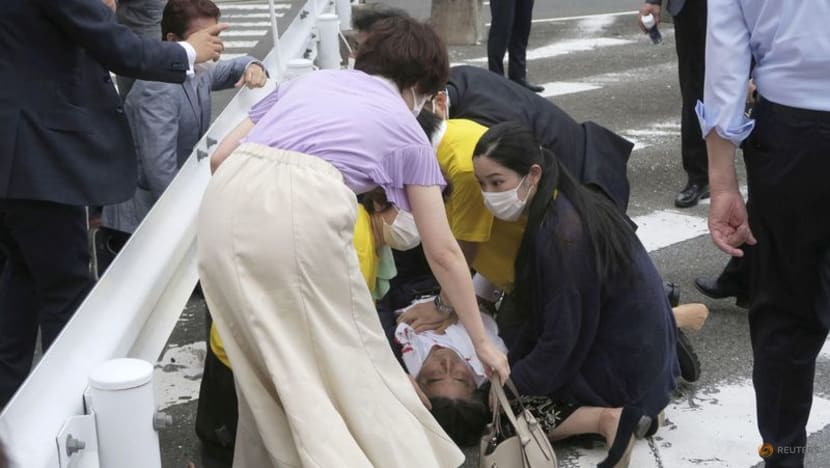 Abe, 67, had been delivering a speech near a train station when he was shot by an assailant at around 11.30am.
Footage broadcast by NHK showed Abe standing on a stage when a loud blast was heard with smoke visible in the air.
Police said a 41-year-old man suspected of carrying out the shooting was arrested. NHK reported that the suspect, identified as Tetsuya Yamagami, told police he was dissatisfied with Abe and wanted to kill him.
It was the first assassination of a sitting or former Japanese premier since the days of prewar militarism in the 1930s.
Speaking before Abe's death was announced, Japanese Prime Minister Fumio Kishida condemned the shooting in the "strongest terms" while Japanese people and world leaders expressed shock at the violence in a country in which political violence is rare and guns are tightly controlled.
"This attack is an act of brutality that happened during the elections - the very foundation of our democracy - and is absolutely unforgivable," said Kishida.
Police said the suspected shooter was a resident of Nara. The gun used in the shooting appeared to be a homemade firearm, NHK reported earlier.
Several media outlets the suspect as a former member of the Maritime Self-Defense Force. Abe's younger brother, Defence Minister Nobuo Kishi, declined to comment on that.
"There was a loud bang and then smoke," businessman Makoto Ichikawa, who was at the scene, told Reuters, adding that the gun was the size of a television camera.
"The first shot, no one knew what was going on, but after the second shot, what looked like special police tackled him."
Nara emergency services said Abe had been wounded on the right side of his neck and left clavicle. Kishi said earlier that his older brother was getting blood transfusions.
NHK showed live footage of Abe's wife, Akie, on her way by train to the hospital where he was being treated.
Airo Hino, political science professor at Waseda University, said such a shooting was unprecedented in Japan. "There has never been anything like this," he said.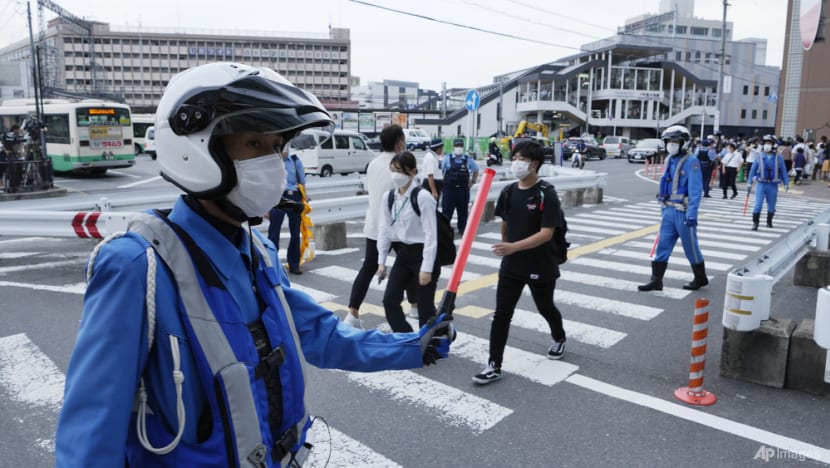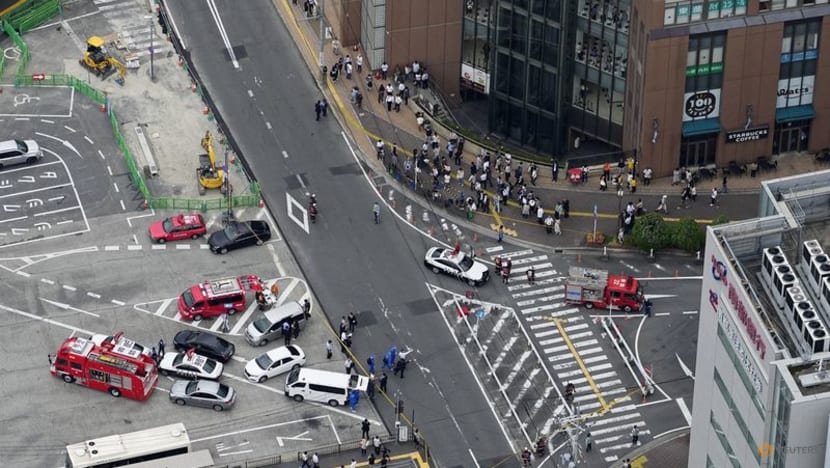 "SADDENED AND SHOCKED"
Jiji reported a government task force had been formed in the wake of the incident, and reactions were already beginning to pour in.
"We are all saddened and shocked by the shooting of former prime minister Abe Shinzo," US Ambassador to Japan Rahm Emanuel said in a statement before Abe's death was announced.
World leaders condemned Friday's assassination of former Japanese Prime Minister Shinzo Abe, while paying tribute to him as a "great" leader.
US Secretary of State Antony Blinken, meeting his Japanese and South Korean counterparts jointly at a G20 gathering in Bali, called Abe "a leader with great vision" who "brought the relationship between our countries, the United States and Japan, to new heights".
"The brutal and cowardly murder" of Abe "shocks the world," European Commission chief Ursula von der Leyen tweeted.
South Korean President Yoon Suk-yeol termed the killing an "unacceptable act of crime".
"I extend my consolation and condolences to his family and the Japanese people for having lost their longest-serving prime minister and a respected politician," Yoon said.
Source: Agencies/ng/mi/zl