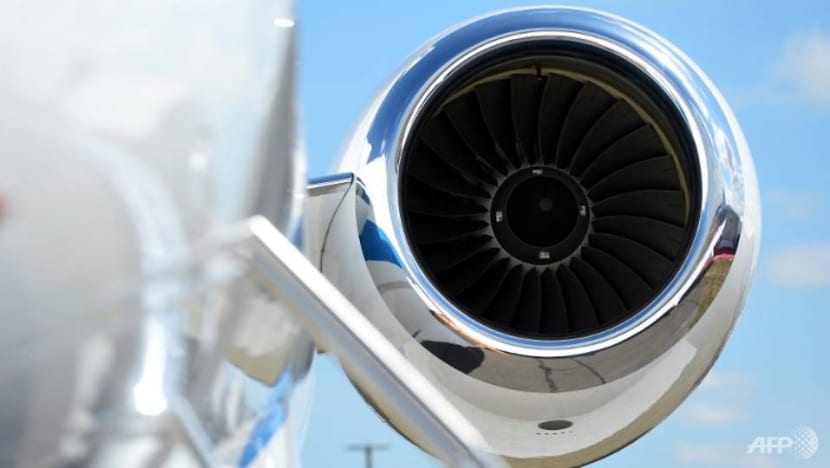 SINGAPORE: A US$35 million private jet owned by Malaysian financier Low Taek Jho, allegedly bought using funds taken from scandal-hit state fund 1Malaysia Development Berhad (1MDB), is currently in Singapore, an aviation services firm told Reuters on Monday (Aug 13).
Low Taek Jho, also known as Jho Low, bought the Bombardier Global 5000 jet for US$35.4 million in 2010 using funds allegedly taken from 1MDB, the US Department of Justice (DOJ) has said.
Malaysia is seeking to repossess the jet which, according to some media reports, was grounded last year in Singapore.

Jet Aviation said on Monday a Bombardier Global 5000 with the same registration number as the one identified by DOJ was at its facility at Seletar Airport in Singapore.
A spokeswoman told Reuters the firm was "working closely with the local authorities". She declined to say how the firm came to be in possession of the aircraft.
Authorities in Malaysia and the United States are investigating how billions of dollars went missing from 1MDB. The DOJ says more than US$4.5 billion was misappropriated from the fund, with some of the money used to buy the private jet, a superyacht, Picasso paintings, jewellery and real estate.
Singapore, one of at least six countries investigating 1MDB, said in 2016 it had frozen about S$120 million of funds and properties belonging to Low and his immediate family.
"We have to bring it back," Malaysian Prime Minister Mahathir Mohamad said on Sunday when asked if Malaysia would take possession of the Bombardier jet.
Last week, the US$250 million superyacht Equanimity, which the DOJ says was also bought by Jho Low, was handed over to Malaysia by Indonesia, which had seized the asset earlier this year.
A spokesman for Low's legal team has said the handing over of the Equanimity yacht to Malaysia was illegal and in violation of Indonesian and US court orders.

In civil lawsuits filed in the United States, the DOJ is seeking to seize assets that were allegedly bought with 1MDB money.
The scandal at 1MDB fully erupted in 2015 after media reports that hundreds of millions of dollars from the state fund were diverted to former prime minister Najib Razak's personal accounts.

Najib has consistently denied any wrongdoing, maintaining that those funds were donations from a Saudi royal, and that the bulk of them had been given back.

Low has been accused of being a key figure in the scandal and Malaysian authorities have issued an arrest warrant, but his whereabouts are unknown. Low, whose Malaysian passport has been revoked, has previously denied any wrongdoing.

A spokesman for Low, through his attorneys, on Monday said if Mahathir's intention to seize the private jet was "anything like his illegal seizure of the Equanimity", Mahathir will ignore ongoing legal processes and conduct a trial by media.
Mahathir's office was not immediately available for comment.
Source: Reuters/cna/ec(hm)