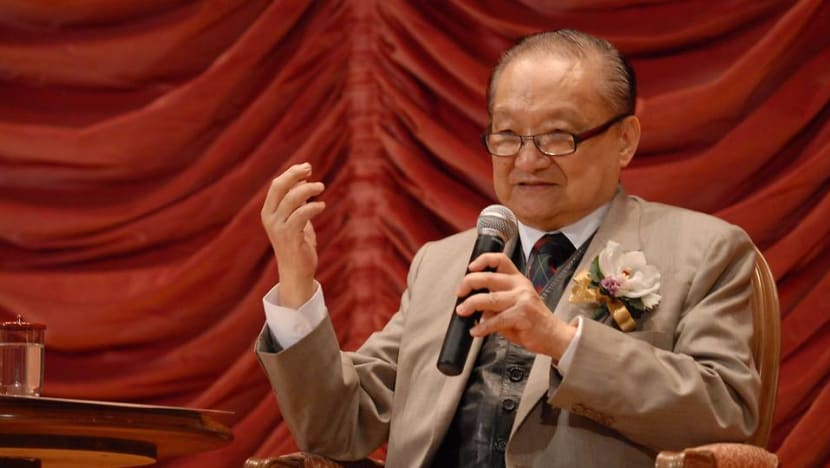 SINGAPORE: Renowned Chinese martial arts novelist Louis Cha, better known by his pen name Jin Yong, died on Tuesday (Oct 30) after battling illness, Hong Kong media reported. He was 94. 

The prolific writer has sold more than 100 million of his wuxia or martial arts novels which include Heaven Sword and Dragon Sabre, The Legend of the Condor Heroes and The Deer and the Cauldron.
Hailed as a literary giant, his fictional works have been translated into multiple languages and adapted into television dramas, movies, comic books and video games.
Born in Hangzhou in 1924, Jin Yong had intended to become a diplomat, Hong Kong reports said. He started working for a newspaper in Shanghai to pay for his school fees and later went to Hong Kong to work as a journalist.
He began writing his first novel, The Book and The Sword, in 1955 and it was serialised in the New Evening Post under his pen name Jin Yong.
He was also the founder of Hong Kong's Chinese-language newspaper Ming Pao.