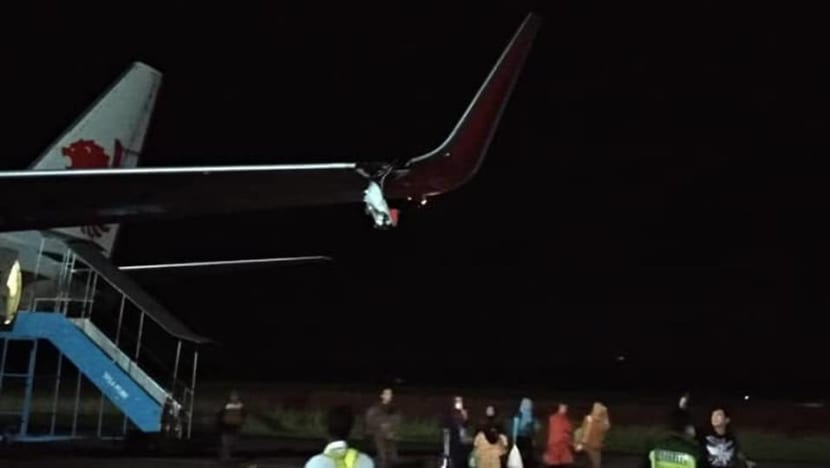 BENGKULU, Indonesia: A Lion Air plane clipped a pole as it taxied to the runway at Bengkulu airport on Sumatra island on Wednesday (Nov 7), causing its left wing to tear and forcing all passengers to disembark. 
The passengers were flown to their destination, the capital Jakarta, later that evening aboard a different aircraft.
The accident also led to flight delays involving airlines such as Batik Air, local media reported. 
Photos posted by Facebook user Irsan Hidayat showed a large fragment dangling from the wing of the aircraft as people gathered on the tarmac, some holding on to their luggage. 
Lion Air spokesman Danang Prihantoro said all 143 passengers and seven crew were safe. 
"Lion Air apologises to all passengers for any inconvenience. It has sent a team to inspect the aircraft," the spokesman said. 
The transport ministry said it would launch an immediate investigation.
"The plane and the pilot have been grounded for investigation," said Pramintohadi Sukarno, a senior ministry official. 
The incident comes as authorities continue to search for the bodies of passengers from the ill-fated Lion Air flight JT610, which plunged into the Java Sea en route to Pangkal Pinang. None of the 189 people on board were said to have survived. 
A preliminary report on the cause of the tragedy is expected at the end of the month.