JAKARTA: The technical director of Indonesian airline Lion Air who on Wednesday (Oct 31) was "relieved of his duties" over Monday morning's fatal crash had been in his job for less than a month.
The airline confirmed that Muhammad Asif had been suspended and will be fired if shown to have any responsibility for flight JT610 plummeting into the sea just 13 minutes into its flight from Jakarta, with all 189 people on board likely killed.
Channel NewsAsia has learnt that Asif had only begun in this role with Lion Air in October, having previously worked for the group's subsidiary Batik Air.
A press release from the airline indicated that the decision to stand down Asif was based on an order from the sector's overseeing regulator, Indonesia's Ministry of Transport, who later clarified that Asif had not been terminated, but may return to the job pending an investigation.
On Thursday, Indonesia ordered the suspension of several more Lion Air employees, including board members and air personnel, to "fully assist" with ongoing crash investigation.
Lion Air has made few statements since the accident, one of a spate that has befallen the budget carrier since it began operations in 2008.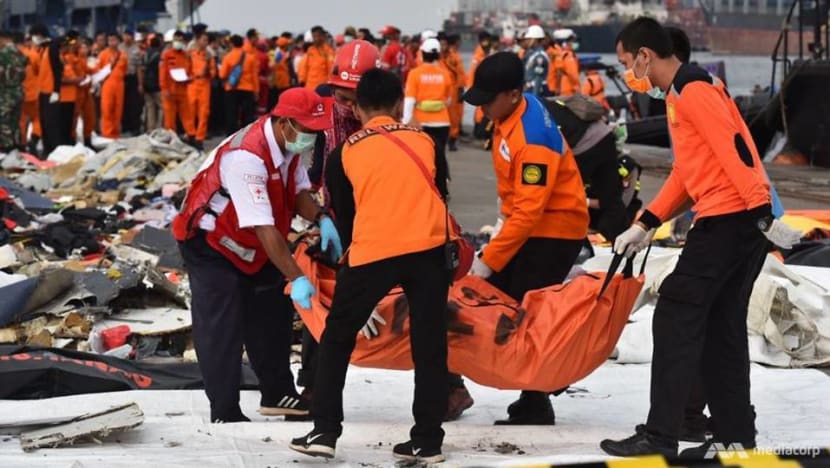 Search and rescue crews continued 24-hour operation offshore from the Javan coastline in efforts to locate the main fuselage of the near-new Boeing 737 Max 8. 
Military chief Hadi Tjahjanto told reporters that a breakthrough to retrieve the plane's black box was close, after a pinger locator detected underwater signals, believed to be from the flight recorders, at a depth of 32 metres.
Earlier, the country's search and rescue agency BASARNAS said it was investigating a large object found in the vicinity of the crash site.
"Based on the radius of our searching with sonar equipment we detected an object. Right now we have deployed around 100 divers in five spots," said Didi Hamzar, the BASARNAS Director of Preparedness.
"We cannot guess. We predict the object is something big like our target. Our target is the main aircraft body. We cannot confirm it. We are still searching."
He said the high speed the aircraft was travelling when it hit the sea, predicted to be close to 500kmh, had made it more difficult to detect its final location.
Despite good weather conditions, divers were hampered by poor underwater visibility that prevented them from making a visual sighting of the aircraft body.
"Visibility is very restricted, which is why the process is taking quite some time," said National Transport Safety Commission accident investigator, Ony Suryo Wibowo.
The total number of bodies retrieved increased to at least 49, officials said, but very few of the remains were intact.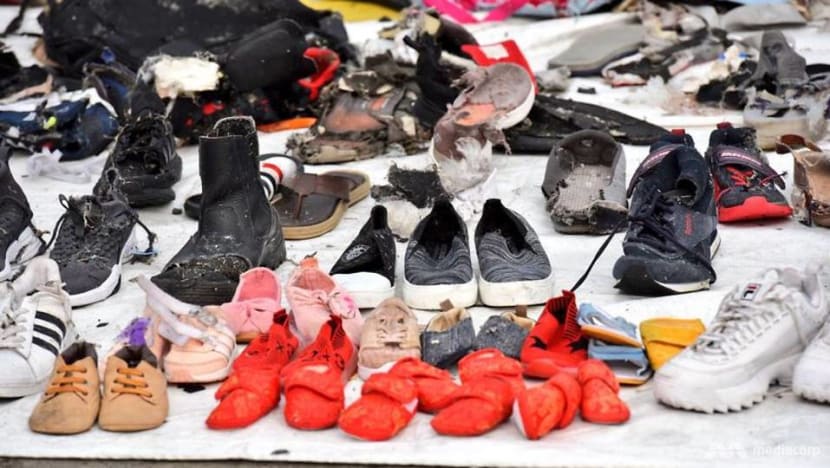 DNA identification processes were ongoing and the first of the victims was named as 24-year-old civil servant Jannatun Cintya Dewi.
"We've examined 48 body bags of victim remains and we could identify one victim through primary identification, which is fingerprints and dental records," police brigadier-general Hudi Suryanto told reporters.
"The condition of the remains found were better than most so ... the identification is somewhat easier."
Authorities at the Bhayangkara Police Hospital, where bodies were being forensically processed, continued to call on family members of passengers on board to come forward to assist.
At Jakarta's International Container Terminal, family members were seen closely scouring over a growing pile of personal belongings retrieved from the crash area, looking for any clothing or hand carry items their loved ones might have owned.
Most had stopped attending a makeshift crisis centre at Halim Airport as they wait anxiously for more information on the cause of one of Indonesia's worst aviation disasters.