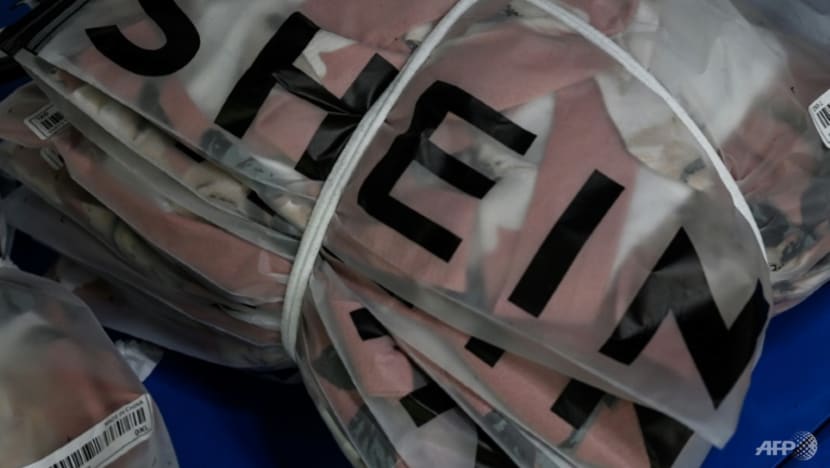 In the United States, "Made in China" and "China-based" labels are now politically toxic
Public relations specialists note a growing trend of some Chinese companies positioning themselves as being from places like Hong Kong, Singapore or New York, while having an official headquarters in China
Between perceived security threats and an emphasis on new supply chain alternatives, US policies have left Chinese firms scrambling for cover

The communications manager of a multinational tech corporation that makes sustainable smart devices in China stressed that it is a global company, not Chinese.
The company's public relations materials say it has "operational headquarters" in the United States, Europe and another Asian country, but don't mention Shenzhen – though its official website names Shenzhen on top under "headquarters". And the company plans to move its manufacturing somewhere outside China.
Founded by a young Chinese tech entrepreneur five years ago, the green energy business has a current market value of more than US$1 billion, a leader in its field.
Yet the communications manager spoke on condition of anonymity, both for the company and herself, due to the sensitivity of the issue.
That's because in the US, "Made in China" and "China-based" – once-proud labels for many businesses with ambitions of promoting Chinese ingenuity and quality in international markets – are now politically toxic, often drawing regulatory scrutiny and public distrust.
The regional head of another China-based company in the US, who also requested anonymity, said the firm's objective now was to remain as low-key as possible yet still pursue US opportunities while navigating new restrictions and political squabbles.
A Chinese General Chamber of Commerce survey in July of 111 Chinese companies operating in the US found that "optimism is in decline due to sustained trade disruptions and an increasingly uncertain regulatory environment".
And as the bilateral relationship continues its downward spiral, unfavourable views on China have reached historic highs in the US, with 82 per cent of Americans expressing a negative view, according to a Pew Research Centre survey last year.
Such negative sentiments have affected Chinese businesses in the US, while experts say the poisonous climate has also set some global Chinese companies on the path of "decoupling" from China.
High-profile targets of Washington's regulatory ire include Huawei Technologies and ZTE – whose equipment was banned in November over "unacceptable national security threats" – as well as TikTok, the video app which has wrangled with the government over its US presence for more than a year.
In 2020, TikTok moved its headquarters to Singapore. Recently, the company told US lawmakers that it was independent of its Chinese owner ByteDance since it is run by a Singaporean citizen from its main office in the city state.
But many other less-known but equally significant Chinese companies are facing increasing resistance as well – leading businesses of all sorts and sizes to adopt a "duck and cover" approach to their Chinese ties.
Since March, the American subsidiary of Chinese agribusiness giant Fufeng Group has battled accusations by some US politicians and local residents of "bringing the Chinese Communist Party" to Grand Forks, North Dakota.
Fufeng USA says it has an "American leadership team", and that its proposed project will be a "US plant, purchasing US corn, manufacturing in the US, to sell in the US".
But opponents claim Fufeng will use its proposed corn-mill plant, close to an air force base, as a staging ground for espionage activities – despite federal clearance for the project.
In Sidney, Ohio, a coming factory by Semcorp, a Shanghai-based tech company that produces a key component for electric vehicle batteries, caused a local uproar in April.
At a packed city council hearing, some residents, contending that China "was not our friend" had "already moved bombs and stuff closer to us" asked why a company from there had been granted approvals.
Anti-China sentiment in the US has been building at least since Donald Trump became US president in 2017, and China-bashing has become a bilateral practice in Washington.
In 2020, Zoom's chief executive Eric Yuan, who was born in Taian, Shandong province, felt compelled to issue a statement clarifying that he was an American citizen. The multinational videoconferencing company he ran, he noted, was headquartered in California with offices in 21 countries, China among them.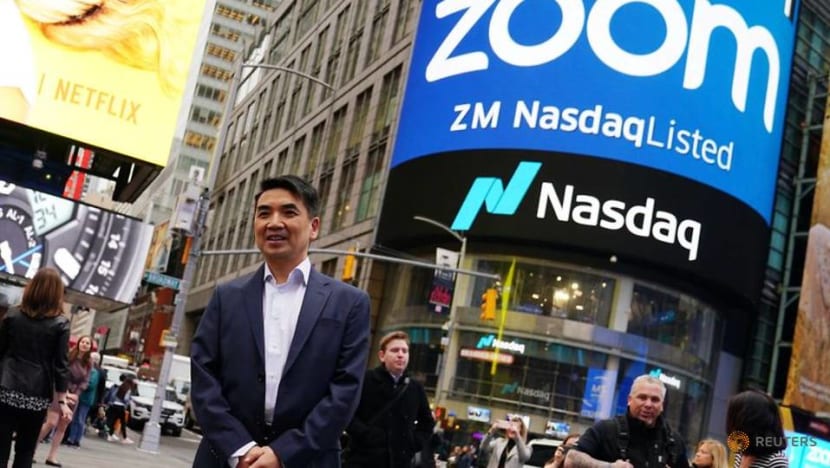 Addressing suspicions that Zoom's research and development centre in China could be used by Beijing for spying, he said the facility exists only for customers with operations or customers there.
In this charged climate, it can be "very hazardous" for any business to be labelled as "Chinese", said Chris Pereira of the North American Ecosystem Institute, a New York-based communications and business consultancy.
"The label of China can connect companies to geopolitics even when there is no real connection between a company and the Chinese government," he added.
"We are seeing a major growing trend among Chinese companies that are aiming to 'de-China' themselves and localise their image and operations," Pereira said.
US President Joe Biden, in office since 2021, has built on the confrontational approach of Trump, whose tenure was marked by his anti-China messaging. Hammering China for "stealing" American manufacturing jobs, Trump imposed 25 per cent trade tariffs on Chinese imports worth US$300 billion.
And as COVID-19 swept across the US, Trump vilified China as the source of the coronavirus, further stoking anti-China sentiment among his followers.
While eliminating most anti-China rhetoric from his administration, Biden has kept Trump's protectionist policies intact, and even in some cases gone a step further. This year, he signed into law two key bills aimed at moving supply chains back home or to friendly countries to compete against and counter China.
Since 2018 – when Trump first imposed tariffs on imports from China – stirred geopolitical tensions and a recessionary business environment, Pereira said, "it's more important than ever to localise your messaging, operations, and teams to maximise the chances of survival and to minimise regulatory risk".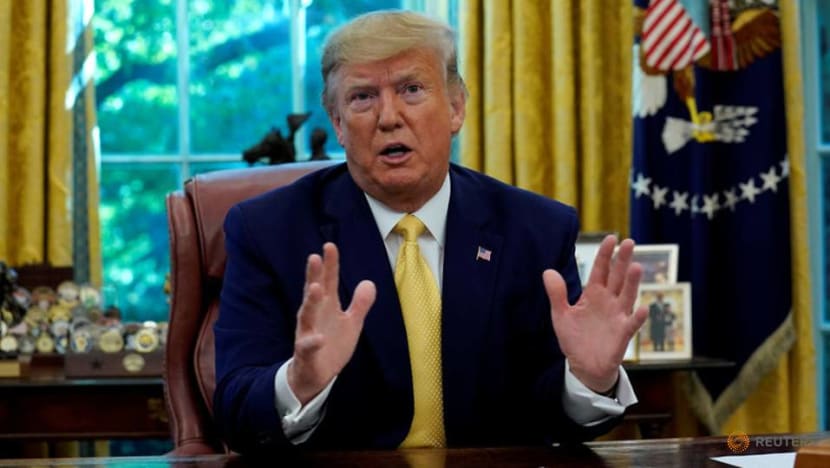 Shein, a popular e-commerce platform, was established in Nanjing in 2008, securing its own supply chain system in Guangzhou by 2014. On its website, the company bills itself as "a global fashion and lifestyle e-retailer" with "global offices" to reach "customers in 150 countries" with no mention of its origins.
Amid numerous business, health and human rights controversies, Shein moved its assets and headquarters to Singapore in late 2021.
Chris Xu, Shein's founder and chief executive, has also become a permanent resident of Singapore and has reportedly also applied for citizenship.
In November, Shein, now the world's largest online fashion retailer, announced plans to build a 170,000 sq ft warehouse and office in Canada, near Toronto, adding approximately 200 new jobs by the end of next year. The company also has one distribution centre in Indiana, and a second one, in southern California, is expected to open in the first quarter of 2023.
Trying to be less connected to China by establishing entities overseas is a "smart business strategy", Pereira said.
"This sort of decoupling from the homeland is a direct result of the unprincipled crackdown on Chinese companies in the United States."
Pereira noted a trend of companies positioning themselves as being from "Hong Kong, or Singapore, or even just New York, while yet having an official headquarters in China".
He added that these businesses were investing heavily in market research, hiring more local teams and switching to local American software for internal communication and data storage.
Shau Zhang, Americas leader of China overseas investment at Ernst & Young, said that Chinese companies had "no choice but to localise everything".
She said, though, that Chinese companies operating in the US still hadn't localised their high-ranking executives. She noted that more than 90 per cent of the "C-suite staff" in South Korean and Japanese companies were localised.
Yet it remains important to determine if this decoupling is merely a makeover or if these businesses are actually trying to create new supply chains, noted Ilaria Mazzocco of the Centre of Strategic and International Studies in Washington.
Some Chinese solar-panel manufacturers, for example, are assembling their products or partly making them in Southeast Asian countries – "re-routing", but mainly to avoid tariffs.
"They may be able to diversify some of their assets or their image, but it's going to be hard for them to actually sort of not be Chinese, right? Because in many cases, they built their entire business model on the cost savings that come from producing in China," she said.
Neysun Mahboubi at the University of Pennsylvania's Centre for the Study of Contemporary China said that a "combination of both new scrutiny from Western (and especially US) regulatory authorities and public opinion, as well as the tighter regulatory environment in China itself under Xi Jinping" was driving these moves.
"The precise balance of factors may be different in each particular case," he added, "but the general challenge of having to navigate new pressures on both sides is widely shared among these companies".
Andy Mok of the Centre for China and Globalisation, a Beijing think tank, reckoned that US-led efforts to "block China's rise" would continue to pose challenges for individuals and Chinese companies "wherever they may be located".
"It will require courage, determination and creativity to thrive in the face of this unrelenting hostility," he said.
This article was first published on SCMP.
Source: South China Morning Post/jo