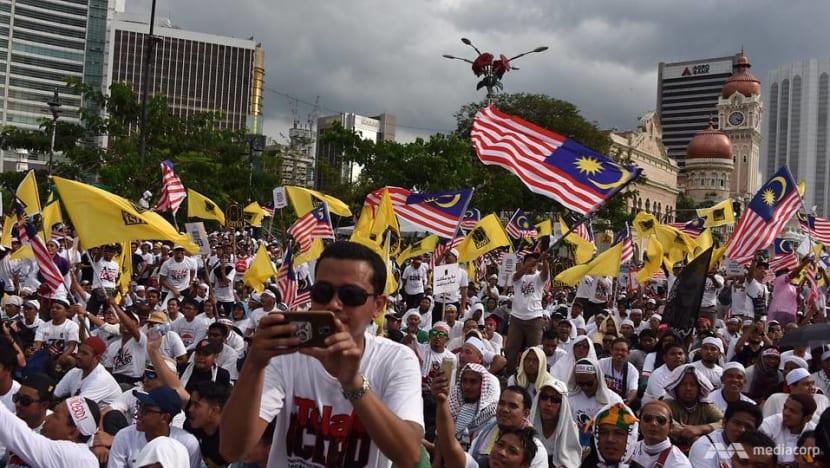 KUALA LUMPUR: Thousands of UMNO and PAS supporters travelled to the heart of Kuala Lumpur on Saturday (Dec 8) ahead of the anti-International Convention on the Elimination of All Forms of Racial Discrimination (ICERD) rally. 
The assembly will proceed despite the government's announcement that it was no longer going to ratify ICERD, a United Nations Convention that condemns discrimination and calls upon states to pursue a policy of eliminating racial discrimination in all its forms.
Rally participants arrived from all over Malaysia by train, bus and air to lend their support to the cause. 
Former prime minister Najib Razak and his wife, Rosmah Mansor, also participated in the rally.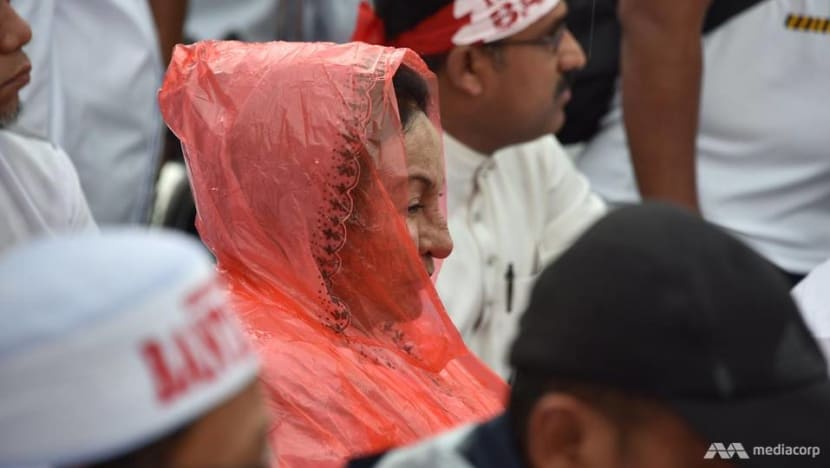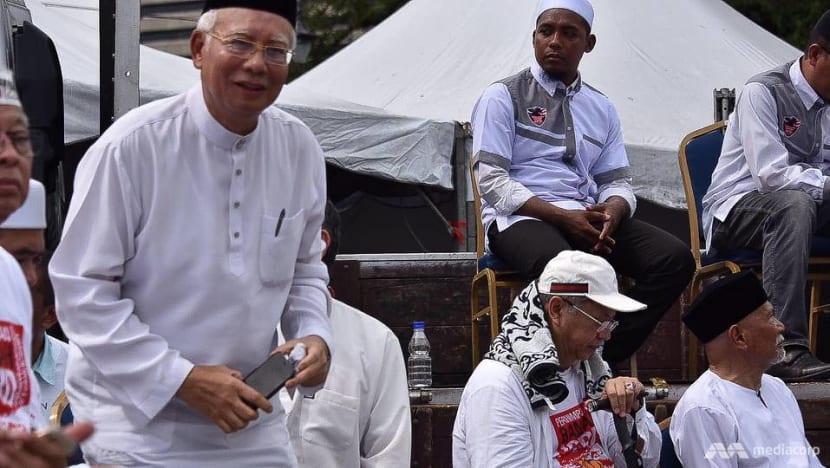 PAS supporter Hasni Mohd Alim, who drove from his home town in Seremban to Kuala Lumpur on Saturday, told Channel NewsAsia that he and his family attended because they wanted to preserve the special bumiputra rights of the Malays in the country.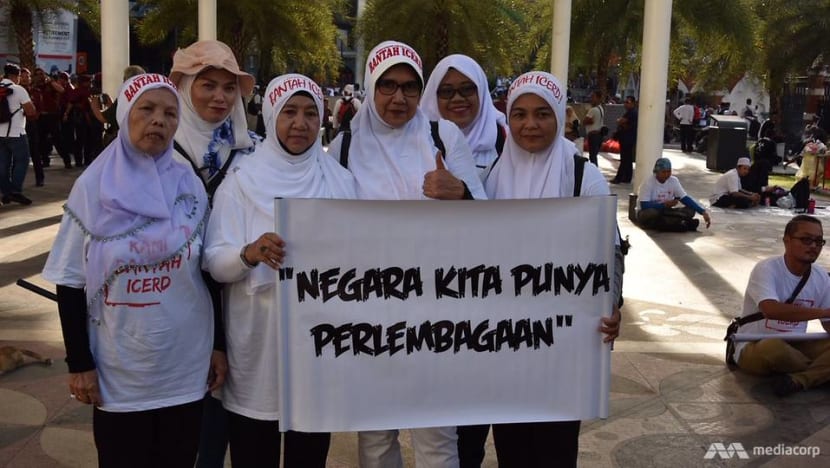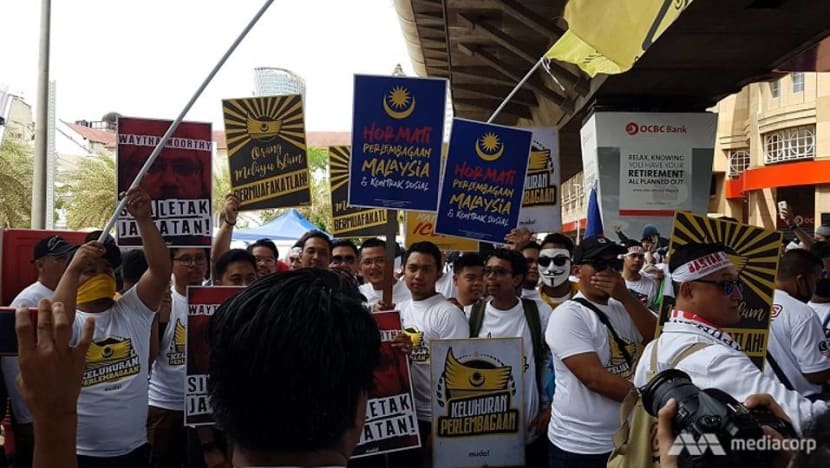 "Yup, this new Pakatan Harapan government did not ratify ICERD, but next time they could be influenced by external pressures to do so. We want to send a message that Malaysians will be unhappy if ever the government agrees to this," said the 45-year-old businessman. 

Supporters largely gathered at two mosques - Jamek Mosque and the National Mosque of Malaysia from as early as 6am. 
The mosques are within 2km of Dataran Merdeka, the official site for the demonstration. 
Siti Mariam Mohd Kassim, who travelled with her cousins from Kota Bharu, Kelantan, said the rally will be peaceful and that supporters just want their voices heard.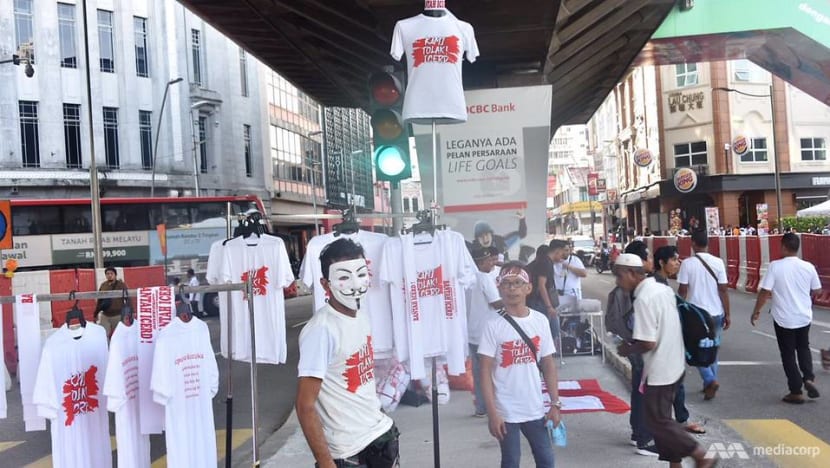 "We did not bring weapons or anything like that. We want to gather as a huge contingent and tell the government that ratifying ICERD will not be good for Malaysia," said the 18-year-old student. 
Mohd Ibrahim Che Mat, who is an UMNO supporter from Johor, said the rally pariticipants have been reminded by organisers by WhatsApp not to provoke anyone or resort to violence. 
"If anyone causes trouble, and hopefully not, it will be a small minority. We're Muslims and Islam is a peaceful religion, breaking public property or hurting people is not what we want to do."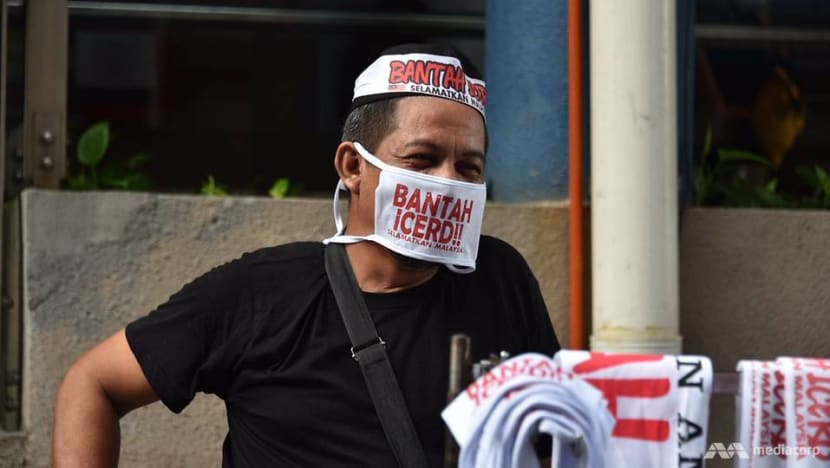 Security in the areas near Dataran Merdeka have also been beefed up. Barricades have been set up and officers were seen patrolling government buildings within the vicinity. 
The rally is expected to start at 2pm and end at 6pm on Saturday.