CNA Explains: How Barisan Nasional plans to retake opposition stronghold Selangor in the next general election
The Selangor chapter of Barisan Nasional wants to recapture Malaysia's richest and most industrialised state, which it lost to the opposition in the 2008 general election. 
KUALA LUMPUR: In Selangor, the state chapter of the Barisan Nasional (BN) coalition is beating the drums of war. 
It announced in a political convention on Jul 31 that it is aiming to wrest back Malaysia's richest state from Pakatan Harapan in the 15th general election (GE15), which is widely speculated to be held soon.
During the event, the state chapter appointed Malaysia's Finance Minister and Senator Tengku Zafrul Tengku Abdul Aziz as its treasurer, formally signalling his venture into active politics. 
Since Malaya's independence, the coalition had ruled Selangor - Malaysia's most productive state in terms of gross domestic product - until the 12th general election in 2008, which saw BN losing in five states in Peninsular Malaysia. 
Opposition coalition Pakatan Rakyat, later rebranded as Pakatan Harapan in 2015, retained Selangor in the 2013 and 2018 state elections, and recapturing the state has since been a priority for BN. 
Political analysts CNA spoke to pointed out that Selangor's position as the country's most developed and industrialised state makes it a political and economic prize for all political parties.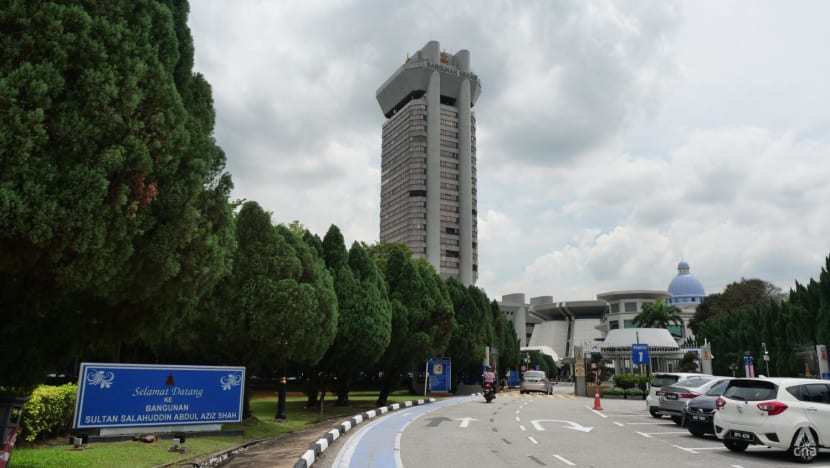 According to Malaysia's Department of Statistics, the state's economy is the largest in Malaysia, with a state GDP value of RM343.5 billion (US$ 77 billion) in 2021. 
"With Kuala Lumpur and Port Klang within its boundaries, Selangor is naturally a state any serious political party would want control over," said Ms Aira Nur Ariana Azhari, the Democracy and Governance Unit Manager at think-tank Institute for Democracy and Economic Affairs (IDEAS). 
"Whichever party that gets to govern Selangor is also able to demonstrate themselves as a 'government-in-waiting' at the federal level," she added. 
Similarly, Professor Ahmad Fauzi Abdul Hamid, a political scientist at Universiti Sains Malaysia (USM), said the state is strategically positioned as it encompasses the federal territories of Kuala Lumpur and Putrajaya.
"Besides Selangor's own industrial and service sectors, the state also benefits from federal development projects because of the physical and economic interdependence between these territories and Selangor. 
"Thus, any development projects for Kuala Lumpur would also have to take the rest of Klang Valley into account as well, and these can be very lucrative, such as the mass rapid transit and highway projects connecting the capital and other cities and towns in the Klang Valley," said Prof Ahmad Fauzi. 
WHAT ARE BN'S ELECTORAL STRATEGIES?
One way the coalition hopes to win is by reinvigorating the state machinery with newer, younger blood. 
In his speech at the convention, national BN chairman Ahmad Zahid Hamidi noted that in Selangor, young voters aged between 18 and 40 comprise up to 54 per cent of the constituents.
"With due respect - I am one of them, we are the old people - it is time for the old people to give way to the younger ones to become Selangor candidates," he told the delegates. 
Calling for a "gamechanger", Ahmad Zahid, who is the president of BN linchpin United Malays National Organisation (UMNO), said there are many professionals and leaders from Selangor who should be scouted to return and contest in the state. 
He admitted that the practice of blocking and rejecting professionals from representing the coalition in elections is outdated. 
Former prime minister Najib Razak, who also took to the stage to address the attendees, said the state chapter needs to select a "poster boy" with a wow factor for the next election. 
"Once you mention his name, our graph rises," he said, adding that the right strategy, manifesto and "poster boy" are crucial ingredients for victory. 
"Let's not have infighting among ourselves, with a 'minister cluster' here, a cluster there. No," Najib appealed to the crowd as he called for different strategies to be used when campaigning in Selangor's urban and rural constituencies.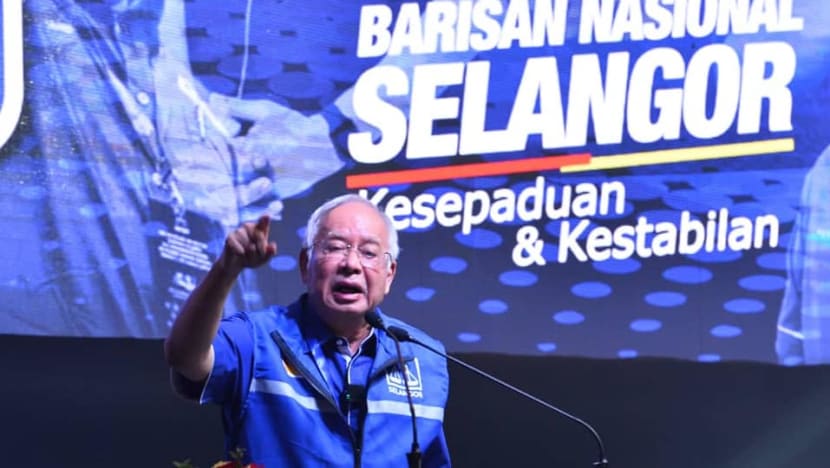 Comments at the Jul 31 rally by BN politicians, as well as UMNO's constant call for general election to be held, indicate that BN is ready and spoiling for a fight. 
However, Dr Oh Ei Sun, senior fellow at the Singapore Institute of International Affairs, said there seemed to be a lack of coherent strategy for Selangor BN, beyond touting the finance minister as a potential chief minister candidate and some appeals to populism. 
In fact, a day after the rally, the state Malaysian Chinese Association (MCA) leader Ng Chok Sin suggested that the price of affordable housing in Selangor could be slashed by 50 per cent if BN came back to power in the coming election. 
Such a statement, Dr Oh said, indicated that MCA depended a lot on Malay votes, as the primary beneficiaries of a suggested policy such as this are lower-income voters, who are mostly Malay. 
"This indicates that MCA will have to depend increasingly on Malay votes than Chinese come the next election, because their traditional business supporters, especially developers, would not be thrilled by such a suggestion," Dr Oh said.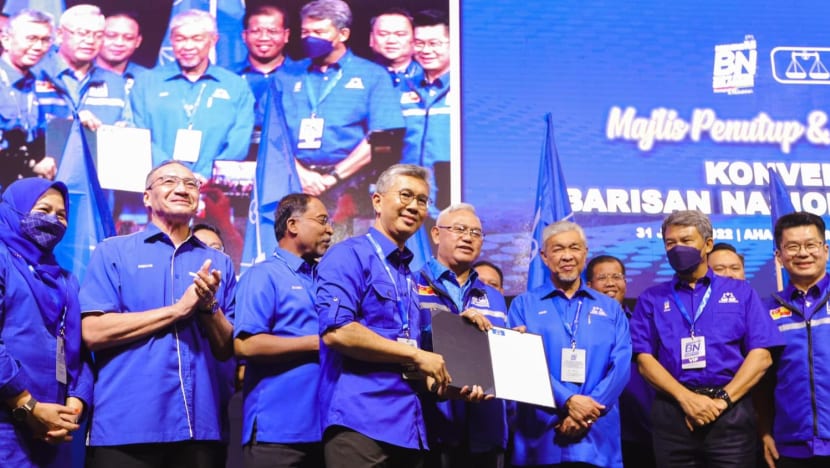 From Ms Aira's viewpoint, BN might see itself in an advantageous position at the moment, with an opportunity to assert itself as the better coalition to govern Selangor given the fragmented opposition and Malaysians' loss of confidence towards PH. 
"However, it is important to note that political sentiments at the federal level are not the same as the state level.
"Selangor also has a higher concentration of high income, well-educated voters that have the tendency to vote for more progressive, multiracial politics," she noted.
WHO IS LEADING THE CHARGE?
With his financier background, Mr Tengku Zafrul appears to be the archetypical "poster boy" and professional talent that Ahmad Zahid and Najib alluded to in their rally speeches on Jul 31. 
"By bringing such an important figure to lead the BN effort in Selangor, although he was appointed by Muhyiddin Yassin from the previous administration, this is a strategic move by Ahmad Zahid and (state BN chief) Noh Omar," Prof Ahmad Fauzi said. 
However, he noted that the finance minister's privileged background, having attended the elite Malay College Kuala Kangsar and educated overseas at a British private school and universities, could be an impediment in connecting with rural voters. 
Moreover, the minister's long-time corporate background is also at odds with UMNO's traditional grassroots campaigning, he added. 
"If you are serious about retaking Selangor, and this is after 14 years and two failed attempts, it is better to stake on a fresh face with no baggage compared to figures like Noh Omar or Jamal Yunos, both of whom have been famous for controversial statements or antics," said Prof Ahmad Fauzi.
Mr Noh had previously said in the Malaysian parliament that stealing is not wrong unless the perpetrator is caught. 
Mr Jamal, who has been newly appointed as Selangor BN communications chief, was the leader of the "Red Shirts", a Malay far-right movement. He also famously posed in front of the state government building wearing bath towels to protest water disruptions in the state. 
Ms Aira noted that Mr Tengku Zafrul, widely perceived as a technocrat, could resonate with voters in Selangor, hence his appointment  to the state BN treasurer's post.
But UMNO's warlordism could cause conflict with this appointment, despite Ahmad Zahid's call for more professional candidates and leaders, she said. 
"Selangor BN is dominated by Noh Omar and to some extent (former chief minister) Khir Toyo, who have vast experience and grassroots support, so this appointment might not resonate well," she added. 
COULD BN SUCCEED IN RETAKING THE STATE? 
All three analysts CNA spoke to felt it will be a long shot for Selangor BN to retake the state in GE15, despite developments such as PH losing the state seat of Semenyih to BN in a 2019 by-election. 
For Prof Ahmad Fauzi, a Selangor voter who was 15 years old when BN lost the state in 2008, would have seen the coalition failing twice to retake the state. 
"At this point, many Malay voters, even those in the rural seats, have learned to become comfortable with PH governance, especially as long as PKR (Parti Keadilan Rakyat) remains at the helm with a Malay-Muslim chief minister in charge," the academic, who regularly visits the more rural northern Selangor, told CNA.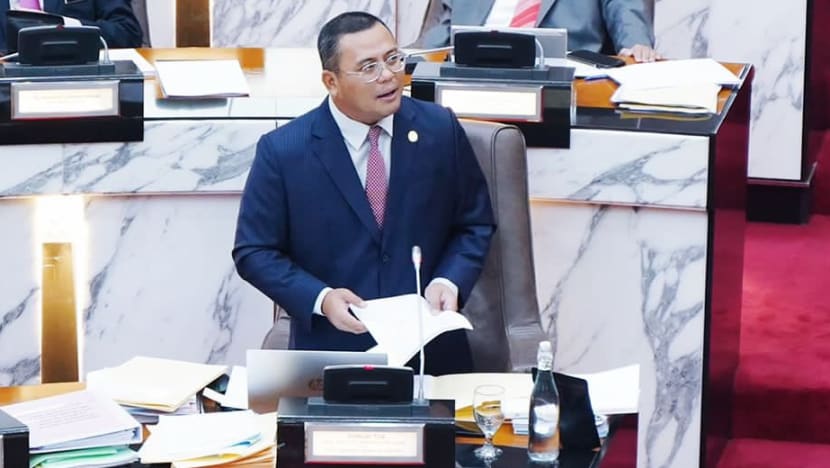 Ms Aira noted that many constituencies in Selangor were perceived to be safe seats for the PH coalition, particularly its component Democratic Action Party (DAP) . 
"BN has also kept a low profile in the state for many years, and thus might have been forgotten in voters' minds," she said. 
For Dr Oh, Selangor BN's ability to retake the state depended on whether PH's linchpin PKR could get its act together to fend off the electoral challenge from UMNO. 
"If PKR continues to be fractured," he said, referring to PKR's intra-party rifts, "UMNO may capture enough seats for a simple majority."