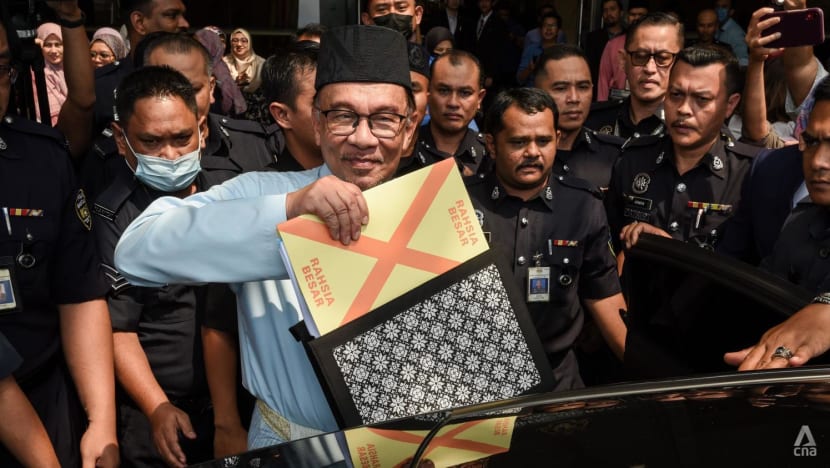 KUALA LUMPUR: Malaysia Prime Minister Anwar Ibrahim unveiled an expansionary 2023 budget of RM388.1 billion (US$87.50 billion) on Friday (Feb 24), the largest in the country's history.
At the same time, he announced a slew of measures aimed at lowering the cost of living amid high inflation as well as more progressive taxes.
The budget tabled on Friday surpassed the RM322.1 billion that was tabled for the 2022 budget. The government led by Mr Ismail Sabri Yaakob had previously unveiled a RM372.3 billion budget for 2023, but it was never passed in parliament as the lower house was dissolved to make way for the 15th General Election last year. 
"This administration is taking an expansionary approach for the 2023 Budget in an effort to support economic growth so that its benefits can be enjoyed by all citizens," said Mr Anwar in his speech.
He outlined that out of the RM388.1 billion, RM289.1 billion will be allocated for operating expenditure and RM99 billion set aside for development expenditure - including RM2 billion reserved for contingencies.
Mr Anwar added that in line with the expansionary fiscal policy, development allocation has been increased to RM97 billion compared to RM71.6 billion last year.
"This increase is to focus on poverty eradication programs, as well as the restoration of public infrastructure and rural facilities. With the government's renewed procurement procedures, it will ensure that this additional expenditure is fully utilised for the benefit of the people," said Mr Anwar.
Of all the ministries, Mr Anwar said that the Ministry of Education will continue to receive the largest allocation, with RM55.2 billion, up from RM52.6 billion last year.
The Ministry of Health will also see its allocation increase to RM36.3 billion, compared to RM32.4 billion in 2022.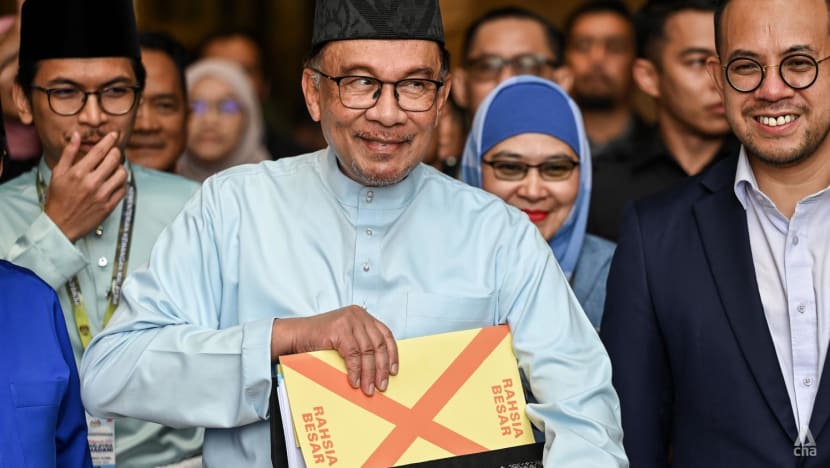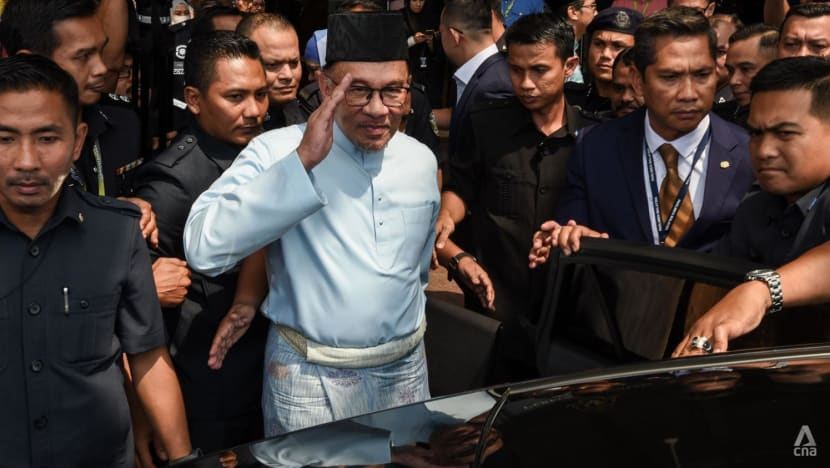 The country's economy is forecast to expand 4.5 per cent in 2023, slowing from 2022's 8.7 per cent, according to the economic and fiscal outlook reports released ahead of the finance minister's speech in parliament.
Inflation is expected to remain at 3.3 per cent, in line with 2022 figures. But Mr Anwar warned that it could worsen if global supply chain issues are exacerbated.
High national debt also remains a constraint, said Mr Anwar, adding that it will reach RM1.2 trillion in 2023 - more than 60 per cent of the gross domestic product (GDP).
The fiscal deficit in 2023 is projected to decrease to 5 per cent of GDP, compared with 5.6 per cent in 2022, said Mr Anwar. He also said that the aim is to reach 3.2 per cent by 2025.
Mr Anwar stressed that as a result of this debt, Malaysia is on the "threshold of a critical period in its history."
"This administration is committed to the principle of accountability, to control fiscal positions including addressing debt issues, while at the same time continuing to support inclusive and sustainable economic growth."
The budget's theme is "Membangun Malaysia MADANI (Developing Malaysia MADANI)", in line with Mr Anwar's Malaysia MADANI slogan about reforming Malaysia into a country that believes in humanity and good values such as fair, just and effective governance.
"What is mentioned is a transparent and honest presentation of the economic challenges that we have inherited together. Therefore, this MADANI Budget must have the ability to rally all forces and energies to translate new policies," said Mr Anwar in Friday's speech.
He added that the budget this year is guided by three principles: Economic stimulation, institutional and governance reforms as well as social justice.
LOWER INCOME TAX FOR M40, HIGHER TAXES FOR THE RICH
Mr Anwar on Friday announced that the government is proposing lowering income tax for the 40 per cent middle income group (M40) while increasing taxes for the rich.
"The T20 group (top 20 per cent earners) are rich so they don't need assistance. The B40 (bottom 40 per cent) has been given government assistance all this while. But what about the M40?," said Mr Anwar.
"I am grateful for their patience all this while, even though they have been squeezed by the increased cost of living. So I am happy to announce that the government has agreed to increase the disposable income of the M40 group through a reduction in the individual income tax rate," he added.
Mr Anwar elaborated that from 2023, the individual income tax rate for M40 residents, who earn between RM35,000 and RM100,000 annually, will be reduced by 2 percentage points. Currently, they pay between 8 per cent and 21 per cent, depending on their income.
Mr Anwar said this tax cut is expected to benefit approximately 2.4 million taxpayers, giving them extra disposable income of up to RM1,300.
On the other hand, Mr Anwar added that high earners with annual incomes of between RM100,000 and RM1 million annually will be taxed between 0.5 and 2 percentage points more.  Currently, they pay between 24 per cent and 26 per cent, depending on their income.
He said the progressive increase in income tax is expected to impact less than 150,000 taxpayers.
"This is a small number of people … but they must also shoulder the responsibility. Because if we want to lower the burden of the poor and middle income, the rich should contribute slightly," he added.
Mr Anwar added that for the B40 households with income of less than RM2,500 a month, they will receive cash aid of up to RM2,500 depending on the number of children through the Rahmah Cash Aid initiative.
He added that food baskets and vouchers for staple food items worth RM600 will also be extended to Rahmah Cash Aid recipients who are registered.
Mr Anwar on Friday reiterated that the government has no plans to implement a broad-based consumption tax such as the Goods and Services Tax (GST).
"With the majority of the people still facing difficulties, food inflation exceeding 5 per cent, and low wage rates, it is not appropriate at this time to introduce and implement such a tax," he said.
He added that the government was also studying how to introduce a capital gains tax for unlisted share disposal by companies, in line with international best practice guidelines.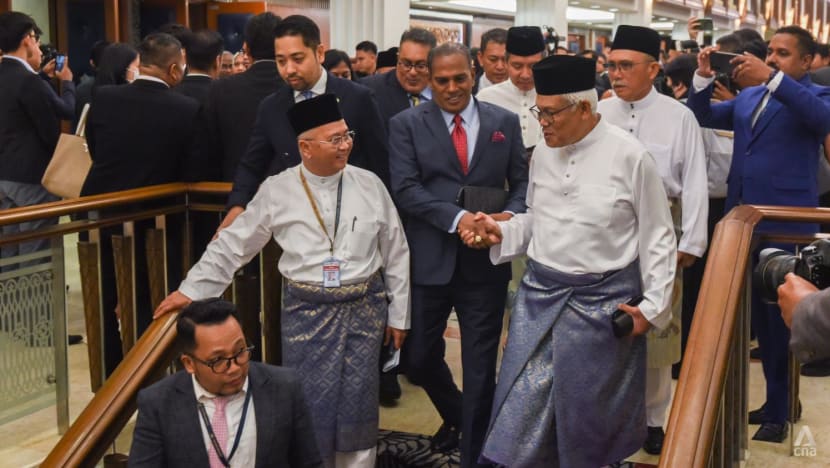 The Tambun Member of Parliament added that the government would be taking a more progressive approach to broaden the tax base for "those who can afford". This included introducing a "luxury goods tax" from this year for items like luxury watches and fashion goods.
Furthermore, the government also plans to impose an excise duty on liquid or gel products containing nicotine used for electronic cigarettes and vaping.
"Although nicotine-containing vapes are still illegal under the law, they have been widely sold and estimated to be worth more than RM2 billion," said Mr Anwar.
Separately, on the topic of the Employees Provident Fund (EPF) retirement scheme, members who are between the ages of 40 and 54 who have less than RM10,000 in their account will be given RM500 in aid. Mr Anwar said that the aid will benefit more than two million EPF members and will cost the government some RM1 billion.
At the height of the COVID-19 pandemic, several rounds of withdrawals were permitted, resulting in heavily depleted pension savings.
CLOSER LOOK AT LARGE PROJECTS
Mr Anwar on Friday said that the practice of corruption and misappropriation of funds in the country has become systemic, adding that this has negatively affected the country's image.
He noted that Malaysia's ranking on the Corruption Perception Index (CPI) fell to 61 in 2022 as compared to 29 in 1998. Mr Anwar was the finance minister then.
Among others, Mr Anwar said that nearly RM3 billion in leakages of public money was due to wastage as well as irregular payments. He also noted that there were leakages in the provision of diesel subsidies that saw the loss of RM10 billion in 2022.
In line with this, the government had cancelled the flood mitigation projects implemented by the previous administration that were done in haste and that the issue is under investigations by the anti-graft agency as well as the Attorney-General's Chambers.
"To ensure the flood mitigation project really achieves its aims, they must be carried out by tender in order to guarantee the best benefit value and provide benefits to the country," said Mr Anwar, adding that Malaysia may be able to save some RM2 billion in costs.
Six flood mitigation projects will be re-tendered by the government starting from June later this year, said Mr Anwar. This includes flood mitigation work at Sungai Johor in Kota Tinggi, Johor.
Separately, Mr Anwar said that the government will also study the details of the Mass Rapid Transit 3 (MRT3) project. He noted that when it was first mooted in 2018, the project was estimated to cost RM68 billion. The budget dropped to RM50 billion when the project acquisition was initiated last year, he said.
"The government will now review details of the project to ensure best value and is confident that it will be able to achieve a cost reduction of under RM45 billion (for the project).
"This effort is in line with the reformed governance to reduce acquisition costs in order to achieve savings that can be reallocated for the benefit of the people," said Mr Anwar.
Friday's budget was the first budget tabled by Mr Anwar's unity government since GE15.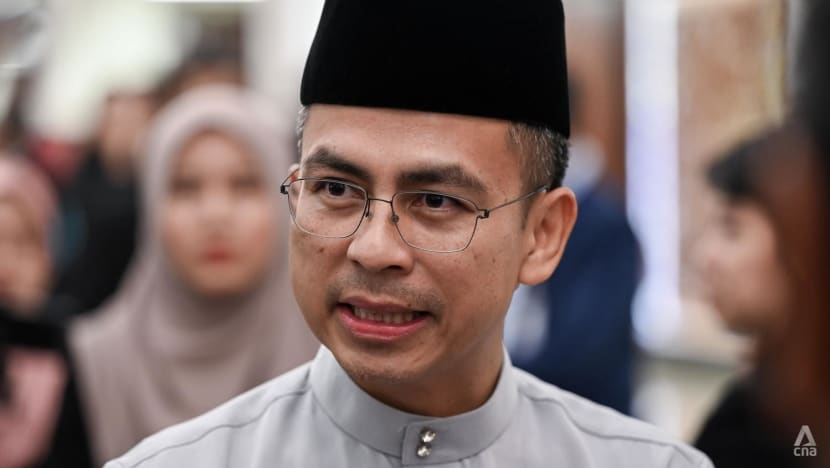 It comes on the heels of a "mini-budget" that was passed in December last year that allowed for certain provisions such as civil servant salaries, healthcare and education services to be funded until the new budget for 2023 is passed.
After the budget was tabled, Deputy Prime Minister Ahmad Zahid Hamidi described the budget proposal as a "balanced budget".
"We see that before, the gap in the reduction of national income and expenditure was at 5.6 per cent, (but it) has now been reduced to 5 per cent," he told reporters at a press conference.
"Similarly, we see that the overall expenditure shows the unity government's concern even though the election has passed, but the targeted group, not only given equal opportunities but this shows the unity government's concern for people from various economic groups."