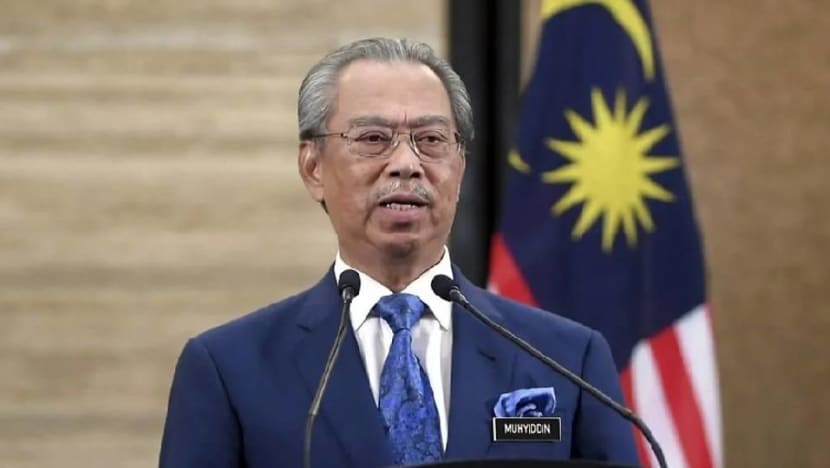 KUALA LUMPUR: Malaysia has announced an economic stimulus package worth RM250 billion (US$58 billion) on Friday (Mar 27) to weather the impact of COVID-19. 
Prime Minister Muhyiddin Yassin said in a televised address that the stimulus package comprises special allowances for healthcare providers, one-off cash aid and microcredit scheme for small- and medium-size enterprises (SMEs), among others. 
Of the total, RM128 billion will be spent on public welfare, RM100 billion will be used to support businesses, while RM2 billion will be used to strengthen the country's economy, he added.

The remaining included the RM20 billion economic stimulus package announced by then interim prime minister Mahathir Mohamad on Feb 27. 
"We are a nation at war with invisible forces. The situation we are now facing is unprecedented in history. And, this government may not be the government that you voted for. But I want all of you to know that this government cares for you," Mr Muhyiddin said, referring to the recent change of government following a week-long political crisis. 
"I accepted the fact that I came in as your prime minister not at the best moment. I face political, economic and health crises all at the same time," he added. 

The enhanced stimulus package came as Malaysia implemented a movement control order (MCO) starting from Mar 18 to rein in the spread of the contagious disease. Livelihoods were affected by the closure of borders, schools and non-essential businesses. 
The MCO, originally imposed for two weeks, has been extended by another two weeks until Apr 14. As of Friday, Malaysia reported 2,031 cases - the highest in Southeast Asia - and 24 deaths. 

Dr Mahathir had earlier said that as a result of the global economic scenario and COVID-19 impact, the country's gross domestic product growth in 2020 is estimated to be in the range of 3.2 per cent to 4.2 per cent. The original target was 4.8 per cent. 
Mr Muhyiddin, in a televised address on Wednesday, had promised to unveil a "more comprehensive, people-oriented" economic stimulus package on Friday. He pledged that no one will be left behind. 
"Whether you are a taxi driver, Grab driver, farmer, restaurant owner, nasi lemak seller, banana fritters seller … the government will try its best to ensure that you will all benefit," Mr Muhyiddin said.
"LET'S STAY UNITED" 
Among the initiatives announced by Mr Muhyiddin in his Friday address included one-off cash handouts of about RM10 billion to the middle and lower income groups, as well as a RM50 billion government guarantee scheme for the corporate sector. 

Another RM4.5 billion will be prepared by the government and Central Bank of Malaysia to support SMEs, he said.  
A total of RM600 million will be spent to provide free Internet to all subscribers from Apr 1 to the end of the MCO period, while RM400 million will be invested to widen network coverage, he added.

The Health Ministry will receive an allocation of RM500 million, while the government will spend another RM1 billion to purchase equipment and hire medical experts to handle COVID-19. 
Mr Muhyiddin asked for the support of Malaysians and urged all to stay united to overcome this crisis. 

"So, my dear brothers and sisters, and the children of this beloved country, whether you are a Malay, Chinese, Indian, Sikh, Iban, Kadazan, Dusun or orang asal, please bear with me and my friends in the Cabinet and the government. 
"We are not perfect, but we are doing the best we can to pull through this crisis together, as one nation. God willing, we will come out stronger when this crisis ends and the dust settles," he said. 

Download our app or subscribe to our Telegram channel for the latest updates on the coronavirus outbreak: https://cna.asia/telegram