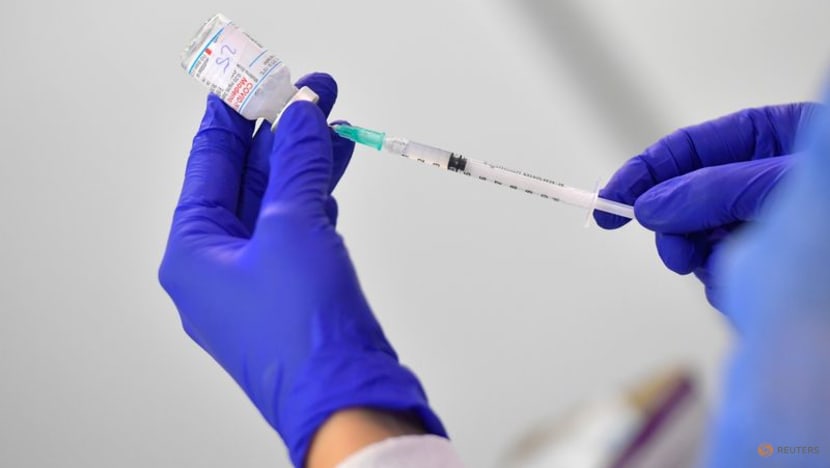 KUALA LUMPUR: Malaysia's Health Ministry on Thursday (Aug 5) said it has granted conditional approval for the Moderna COVID-19 vaccine for emergency use.
The ministry will continue to evaluate the quality, safety and effectiveness of the vaccine to ensure that its benefits outweigh the risks, health director-general Noor Hisham Abdullah said in a statement.
The number of new COVID-19 cases in Malaysia on Thursday crossed the 20,000 mark for the first time, as the country set a record number of daily infections for a second consecutive day.
Malaysia reported 20,596 new infections on Thursday, according to data released by the health ministry.
The country has seen a surge in COVID-19 infections since July, breaking single-day records for new infections and deaths. Daily caseloads have not fallen below the 10,000 mark since Jul 12.
More than 1.2 million cases have been reported in the country since the start of the pandemic.
Moderna on Thursday said its COVID-19 vaccine shot was about 93 per cent effective through six months after the second dose, showing hardly any change from the 94 per cent reported in its original clinical trial.
However, it said it still expects booster shots to be necessary ahead of the winter season as antibody levels are expected to wane. Moderna and rivals Pfizer and BioNTech have been advocating a third shot to maintain a high level of protection against COVID-19.
Both the Moderna and Pfizer-BioNTech vaccines are based on messenger RNA (mRNA) technology.
"Our COVID-19 vaccine is showing durable efficacy of 93 per cent through six months, but recognise that the Delta variant is a significant new threat so we must remain vigilant," Moderna CEO Stephane Bancel said.