'Easy for them to blend in': Foreign terror suspects pose security challenges for Malaysian authorities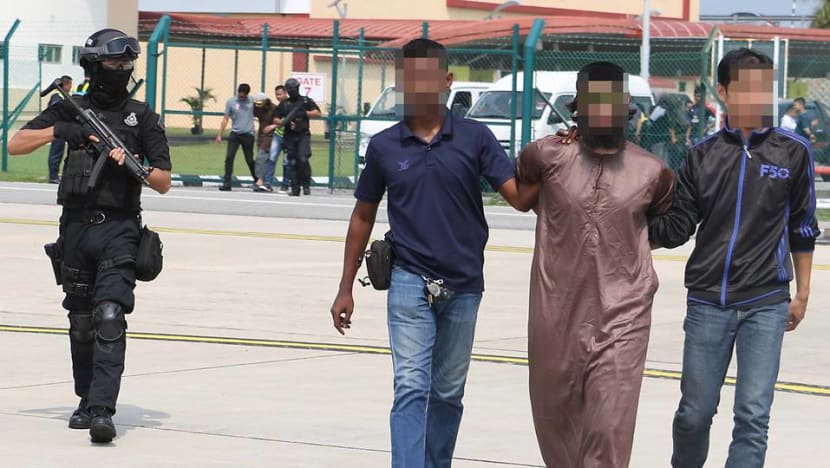 KUALA LUMPUR: When Malaysian police announced the arrest of eight terror suspects last Friday (Nov 16), it highlighted a particular problem authorities here face. 
That of foreigners entering Malaysia legally but who then go on to pursue militant activities. 
Seven of the eight suspects arrested last week were Filipinos, with some of them working in the country as labourers or construction workers in the eastern state of Sabah.
The police said they were suspected of various activities, including recruiting children in the Philippines to be used as human shields and kidnap-for-ransom activities.
The latest raids brought the total number of terror suspects arrested in Malaysia since 2013 to 445. More than a quarter of them - 128 - were foreigners. 
Some of these foreigners were directly involved in a number of attacks that were being planned by extremists, according to authorities. 
"We have foiled 23 terror attacks since 2013 - out of which three of those plots involved foreigners," Ayob Khan Mydin Pitchay, head of Malaysia's Special Branch counter-terrorism division, told Channel NewsAsia.
The three plots, involving two Filipinos and two Indonesians, were disrupted in 2015, 2017 and 2018, said Ayob, who declined to elaborate further.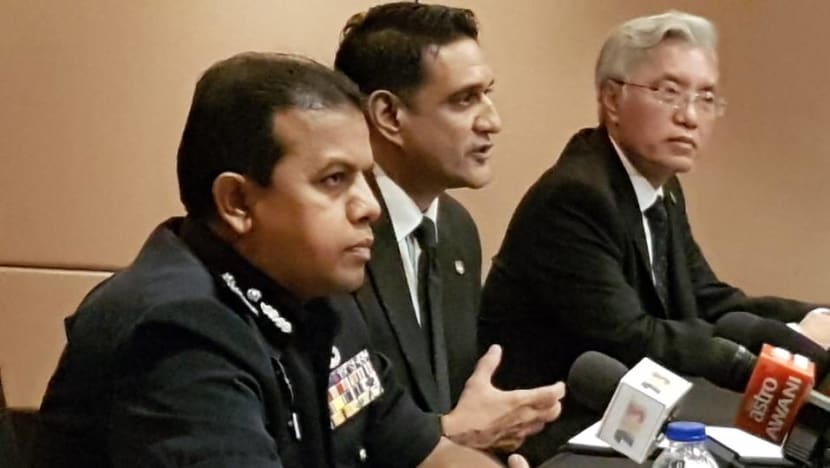 Last year, Malaysian police said they had foiled a plan by the Abu Sayyaf Group to attack the closing ceremony of the Southeast Asian Games in Kuala Lumpur. 
The foreign suspects who have been arrested over the years have either been members or had ties with Islamic State (IS), Al-Qaeda, Pakistan's Lashkar e-Taiba - the group behind the 2008 Mumbai attack - Abu Sayyaf, Jemaah Islamiyah (JI) and others.
Filipinos comprised the largest group of foreign militants with 46 suspects detained, most of whom were alleged to be from the Abu Sayyaf, Ayob said. 
Indonesians represent the second largest group with 35 people arrested.
Of the 445 terror suspects arrested since 2013, 189 suspects were charged in court with 161 of those convicted and jailed. 
Another 114 were freed, while 50 foreign terror suspects were deported, said the Special Branch.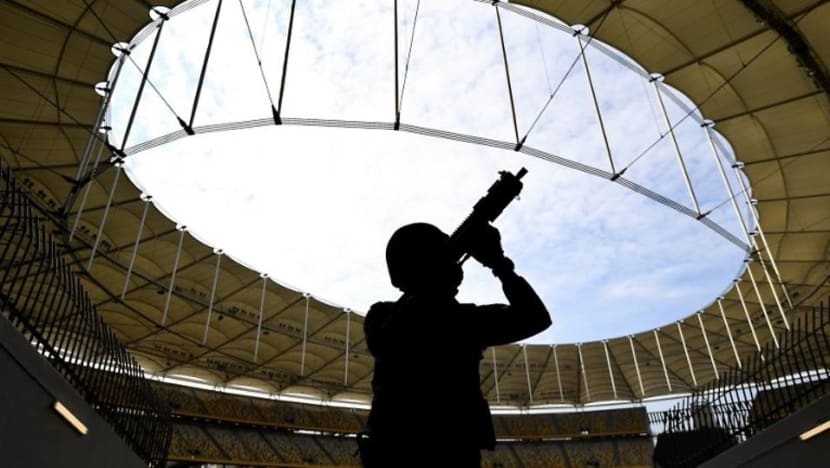 WHY MALAYSIA?
With police constantly on the trail of suspected foreign terror suspects, experts suggest that there are a number of factors which make Malaysia a popular destination for extremists looking to pursue activities outside their own countries.
"Malaysia is regarded as a Muslim-friendly country; also, visas are not needed for some Middle Easterners. This is exploited by foreign terrorist fighters," said counter-terrorism expert Ahmad el-Muhammady.
"And it's easy for them to blend in given the fact that many Middle Eastern communities are in Malaysia."
He added: "There should also be better vetting of arrivals from Arab countries with well-trained (immigration) officers (who can speak) Arabic."
A former intelligence official, who investigated the 9/11 operatives who came to  Malaysia in 1999, told Channel NewsAsia it was not surprising that Al-Qaeda members were still coming to Malaysia.
"It shouldn't surprise us anymore," he said, requesting anonymity. 
"It's easy to enter this country and lie low for a period of time. It could also suggest they have a support network here."
Foreign terrorists come to Malaysia for myriad reasons: Some are on the run from authorities in their own countries, some are seeking to raise funds.
"Terror groups like Al-Qaeda have their own funds while JI and IS exploit the issue of oppression against Muslims to collect funds in Malaysia," said Ayob.
"And Malaysians are very generous."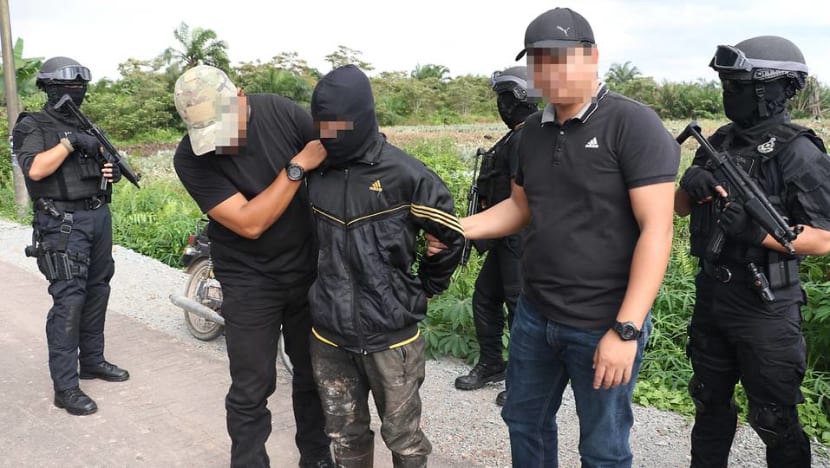 Adding to the challenge for the intelligence forces is the suspicion that Malaysia's borders are more porous than they should be because of corrupt officials who do not conduct the proper security checks.
"It is imperative for the government to look into corruption at the entry and exit points of the country," said counter-terrorism expert Ahmad.
In March 2017, police arrested an immigration officer in Sandakan, Sabah who allegedly helped arrange for IS militants from Indonesia and Malaysia to enter the eastern state before heading on to southern Philippines.
And in September this year, the Malaysian Anti-Corruption Commission arrested six immigration officers who allegedly assisted about 15 human smuggling syndicates to enable blacklisted locals and foreigners, including hardcore criminals, to enter and exit via Kuala Lumpur International Airport and other international airports in the country.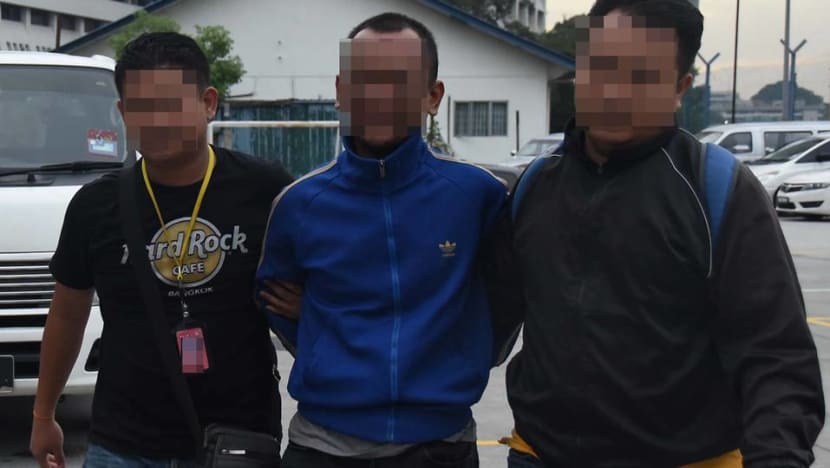 On Nov 15, Malaysian police said that shortcomings in the immigration department's e-visa system had resulted in some people being allowed to enter the country despite being blacklisted or having criminal records.
Deputy inspector-general of police Noor Rashid Ibrahim was quoted by Bernama as saying the weaknesses could pose a major threat to the country.
"So far, we are still collecting information and making analysis," he said. "When the information is enough, we will conduct a special operation."
SIGNIFICANT CHALLENGES
Recent arrests have shown that some terror suspects have managed to live and work undetected for years before being caught by police.
Some of them set up their own companies either to hide their activities or to eke out a living while on the run from authorities back home. 
Others have worked as security guards, construction workers or petty traders.
At least seven Abu Sayyaf members were working as security guards when they were arrested, according to police.
The Philippines-based Abu Sayyaf is an IS-linked kidnap-for-ransom group known for beheading its victims when they fail to pay ransoms.
Some foreign militants have worked as teachers spreading radical Salafi jihadi teachings, which underpin global terrorist groups like IS and Al-Qaeda.
On Sep 24, police arrested seven foreigners and one Malaysian for spreading Salafi jihadi teachings in the northern state of Perlis.
The foreigners comprised five Europeans, one American and a Middle Easterner.
A GROWING THREAT FROM A RESURGENT AL-QAEDA?
The threat from foreign extremists who are Al-Qaeda members or those who have links with the organisation is a growing concern for Malaysian authorities.
Last October, the Special Branch arrested a 50-year-old former Al-Qaeda member in Selangor.
The detained Egyptian suspect was an executive manager in an advertising company that he had set up. His firm promotes a property company from a Gulf state.
"At this point, we only know that he set up his own company here. Investigations are still ongoing," said counter-terrorism chief Ayob.
Inspector-General of Police Mohd Fuzi Harun also said that the suspect had previously been jailed in Canada and Egypt for his involvement in terror activities and for using fake travel documents. 
"We need to conduct operations to disrupt Al-Qaeda because they have tried to use Malaysia as a base to plot their terror attacks," said Ayob.
"Previously, the operatives of the 9/11 attacks quietly entered Malaysia in December 1999 to discuss the plot and then left and made their way to the US to carry out the attack in 2001."
In 1995, a senior Al-Qaeda member, Wali Khan Amin Shah, a co-conspirator in the plot to blow up 12 US-registered airliners in Asia, was also arrested in Malaysia.
"Wali Khan had set up a company in Malaysia named Konsojaya Sendirian Berhad as a cover for his terror activities in Malaysia," said Ayob, who investigated the case. 
Ayob warned of an Al-Qaeda resurgence as he called for vigilance.
"We have intel that shows that Al-Qaeda is strengthening its forces and their strategy is to be active again after the fall of IS."