CNA Explains: What does Anwar's Malaysia Madani slogan mean and how does it represent the new government?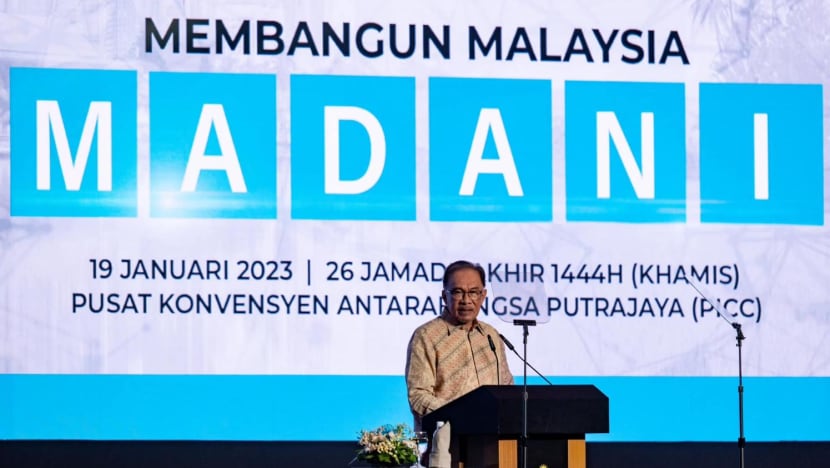 KUALA LUMPUR: It is almost customary for a new Malaysian prime minister to introduce a new slogan at an early stage of the tenure.
Generally, the slogan would guide government policies and distinguish their time in office from their predecessors, while articulating their vision in terms of tackling current and future challenges.
On Thursday (Jan 19), Prime Minister Anwar Ibrahim introduced the Malaysia Madani, or Civil Malaysia slogan.
Before this, Mr Ismail Sabri Yaakob unveiled the Malaysian Family concept in a call for national unity, while Mr Muhyiddin Yassin touted the Caring Government slogan amid the COVID-19 pandemic.
CNA looks at the areas of emphasis in Mr Anwar's new vision and what this says about the policy direction of the unity government.
SLOGANS INTRODUCED BY PREVIOUS ADMINISTRATIONS
Prior to the Malaysia Madani, the ninth prime minister, Mr Ismail Sabri, introduced Keluarga Malaysia or Malaysian Family. The concept called on the people to uphold family values while setting aside differences and mobilising their energy to face the challenges as a family. 
Before that, the Kerajaan Prihatin (Caring Government) slogan was introduced by Mr Muhyiddin. It was about the government's concern for the welfare and well-being of the people. 
The slogan was unveiled as Malaysia struggled to contain a third wave of COVID-19 infections, with four-digit daily increases in cases. To mitigate the impact, Mr Muhyiddin announced a new economic assistance package worth RM15 billion (US$3.7 billion) on Jan 2021.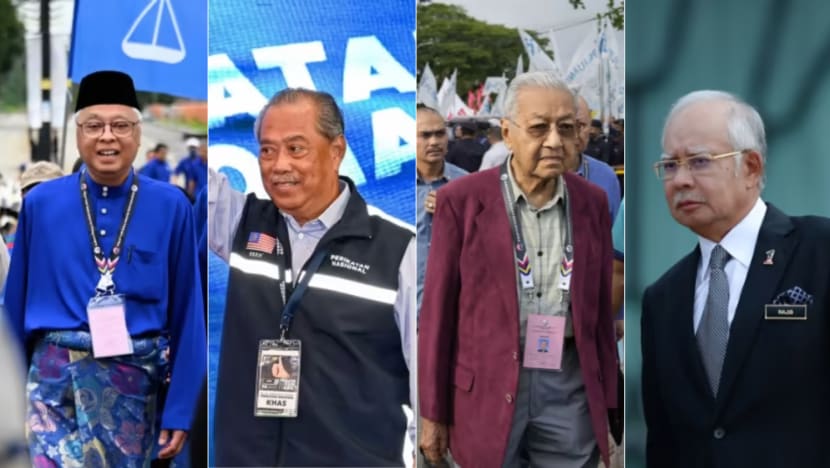 Malaysia Baharu or New Malaysia was the concept founded by Dr Mahathir Mohamad when he returned from retirement to lead the Pakatan Harapan (PH) coalition to victory in 2018. This slogan was seen as a rejection of the ways of the previous government "in practising kleptocracy, rejecting democracy as well as not guided by the rule of law", according to Bernama. 
When Malaysia was led by Najib Razak, he put forth the idea of 1Malaysia in 2009. With his slogan of 'Rakyat didahulukan, Pencapaian diutamakan', (People first, Priorities achieved), it became his guide for his premiership to re-orient Malaysia toward a new direction geared towards greater unity and success.
WHAT THE MADANI SLOGAN ENTAILS
According to The Star, the Malaysia Madani - or Civil Malaysia - slogan conceptualised by the Anwar administration is about reforming Malaysia into a country that believes in humanity and good values such as fair, just and effective governance. 
The word Madani is an acronym made up of six core values, namely sustainability, prosperity, innovation, respect, trust and compassion.
While unveiling the concept at the Putrajaya International Convention Centre on Thursday, Mr Anwar said that this was part of a strategic framework that was comprehensive and could respond to changes after the pandemic.
He said that growth and development must be attained through a larger context of the humane economy that prioritises the needs of the people. 
"Malaysia must be known as a Madani nation that is prosperous, fair and rejects any form of cruelty towards any individual or race. It must be a nation that is known for its renewed spirit," he said. 
Elaborating on the concept of Madani, which is also an Arabic word with the connotation of being modern and civilised, Mr Anwar said that Malaysia has to stop its obsession with measuring success solely through economic development and numbers.
Aside from economic and material development, it is also important to develop the country's humanity, he said.
"This obsession with growth figures, foreign investment numbers, all sorts of numbers without emphasising its effects to the people in a holistic manner; that to me, does not help," Mr Anwar was quoted as saying by Malaysiakini.
"That is why I am speaking about a humanistic economy because that will push back against the principles of unbridled capitalism that is being practised by us," he said.
Mr Anwar said that in a society without a humanistic economy, uncontrolled by transparent and good governance, the country will continue to be plagued by social ills.
"That is why policy decisions must ensure that economic activity can take place without causing suffering to the people," he added.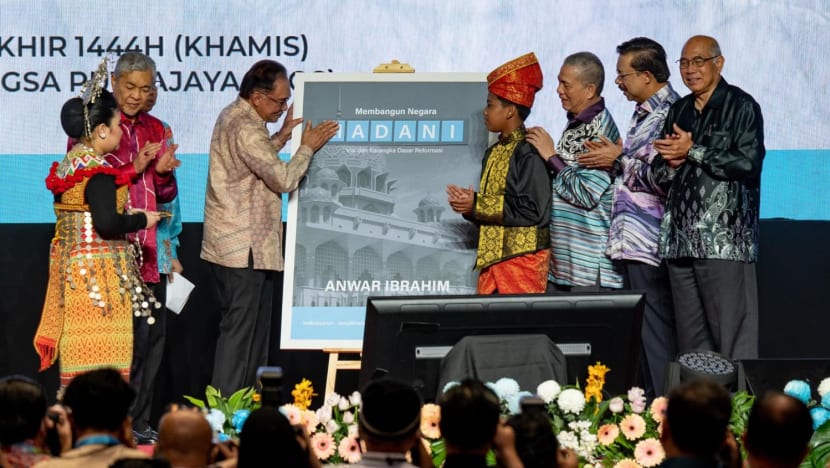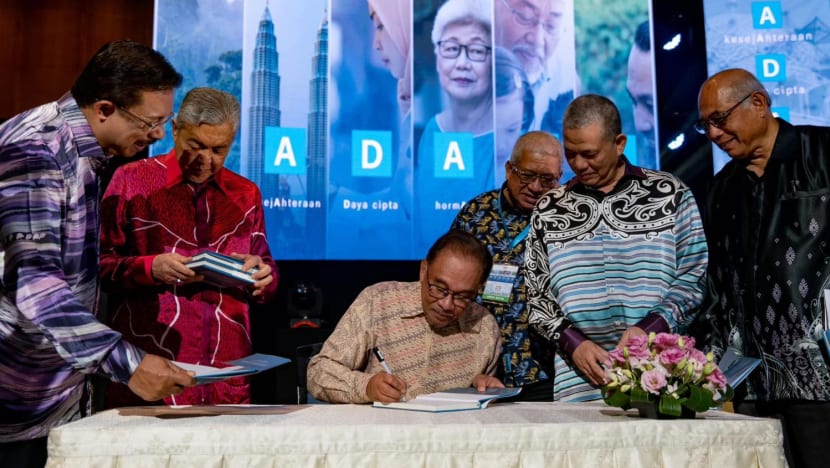 According to Mr Anwar, the new slogan is also meant to reset the country's direction when it comes to race and religion.
He emphasised that Malaysia's pillar would still be the Malay majority with an emphasis on the principles of Islam, the Malay language and Malay rights.
He, however, noted that at the same time, Malaysia is also a multi-racial nation, where everyone should not be left behind in the country's development.
"We do not want this country to be developed in a way where certain groups of the rakyat (people), whether it is a minority race or the poor or those in rural areas or in Sabah or Sarawak, are still left behind," he said, according to Malaysiakini.
Mr Anwar also assured minority groups in the country who feel there is a concerted effort to sideline them, that the government will not allow this to happen.
FUTURE POLICY DIRECTION
BowerGroupAsia director Adib Zalkapli told CNA that Mr Anwar is adopting the slogan as the foundation of his leadership to send a message that his administration is "rooted in Islamic principles".
"On Malaysia Madani, this is not the first time Anwar is promoting the idea. He has been talking about 'masyarakat madani' or civil society since the 1990s, if not earlier," he said.
In fact, Mr Anwar dedicated one chapter on this topic in his book The Asian Renaissance, published when he was the deputy prime minister in 1996, the analyst noted.
While Mr Adib said the prime minister is taking a "good step" by introducing this guiding principle in the early days of his administration, he cautioned that policymaking is a "much more complicated" process.
"If the government adheres to the Madani principle, we can perhaps expect a more inclusive, democratic Malaysia," he added.
But senior fellow with the Singapore Institute of International Affairs Oh Ei Sun said it remains to be seen what programmes Mr Anwar's administration would roll out under his overarching slogan.
"I think we need to be clear-eyed and realistic about this sort of prime ministerial sloganeering, which has been in vogue since the early years of Dr Mahathir's first term, more as a feel-good public relations exercise than anything else," he said.
"It exhorts lofty and uncontroversial ideas such as ranging from sustainability and well-being to respect and courtesy, and as such would not be offensive to any of Anwar's coalition partners, or even to the opposition."