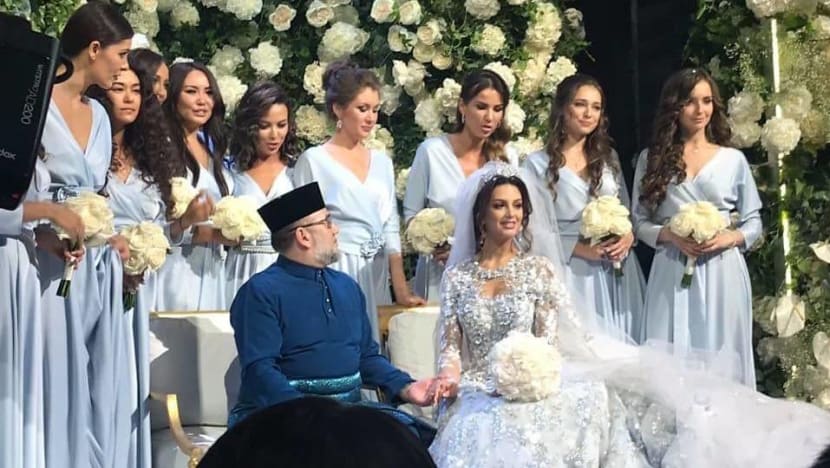 KUALA LUMPUR: Malaysian Prime Minister Mahathir Mohamad said on Thursday (Nov 29) that he has no official confirmation the country's king, Sultan Muhammad V, had recently married a former Miss Moscow beauty queen, as widely reported on social media.
"I don't know. I don't have any official confirmation, so I can't say anything," he said when asked about the reported wedding.
Dr Mahathir was approached at the Parliament lobby after he had given a statement in Parliament on the recent riots at the Seafield Sri Maha Mariamman temple in Selangor.
According to online reports, the 49-year-old ruler is said to have married 25-year-old former beauty queen Oksana Voevodina, who held the title of Miss Moscow in 2015.
The reports had featured pictures of the supposed wedding, which reportedly took place on Nov 22 in a concert hall in the upscale Moscow suburb of Barvikha.
Voevodina is said to have converted to Islam earlier this year and adopted the Muslim name of Rihana.
Russian international television network RT reported on Thursday that the newlyweds visited a fertility clinic in Germany days before their lavish Moscow wedding.
RT said that Voevodina's press secretary Maria Shakhova had confirmed the trip to Germany for "treatment".
The Malaysian national palace has yet to issue a statement on the matter.