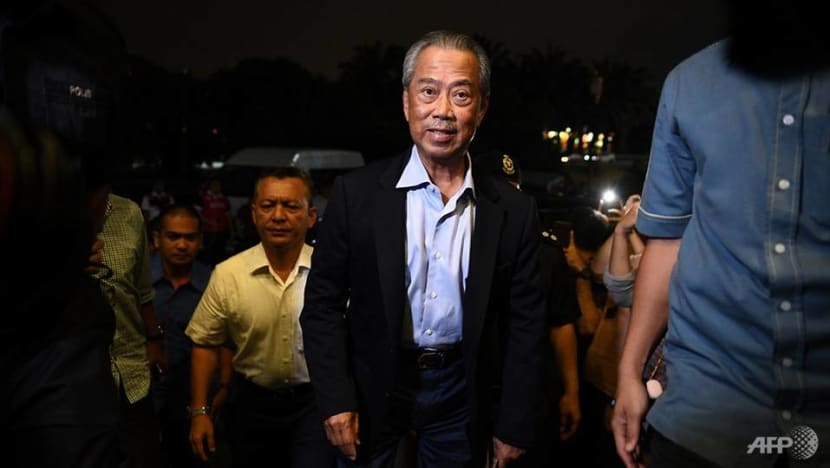 KUALA LUMPUR: United Malays National Organisation (UMNO) and Parti Islam Se-Malaysia (PAS) have pledged their support for Mr Muhyiddin Yassin to be Malaysia's next prime minister.
This came on the heels of a statement from Mr Muhyiddin's Parti Pribumi Bersatu Malaysia (Bersatu) that all of its 36 MPs are backing him to take over the top post, effectively putting him on equal footing with Pakatan Harapan's (PH) candidate Mr Anwar Ibrahim. 
A day of twists and turns started off on Friday (Feb 28) with no clarity on who would win the race to be prime minister, after Dr Mahathir Mohamad said the day before there would be a special sitting next week for all MPs to determine who should claim the top government post. 
This was dismissed by parliament speaker Mohamad Ariff Md Yusof, who said on Friday the prerogative to call for such a meeting lies with the speaker, on a royal decree by the king.
The king, meanwhile, met all rulers at Istana Negara to discuss the country's political turmoil, after two days of consultation with members of parliament to hear their views. 

In a statement later, the palace said the monarch does not have confidence that any parliamentarian commands the majority of the House of Representatives.
The palace would contact leaders of all political parties with representatives in the House to present their preferred candidate for the prime minister post.
Shortly after that, Bersatu issued a statement naming Mr Muhyiddin as its choice for prime minister - the outcome of a meeting with Dr Mahathir at the Yayasan Al-Bukhary building earlier in the day.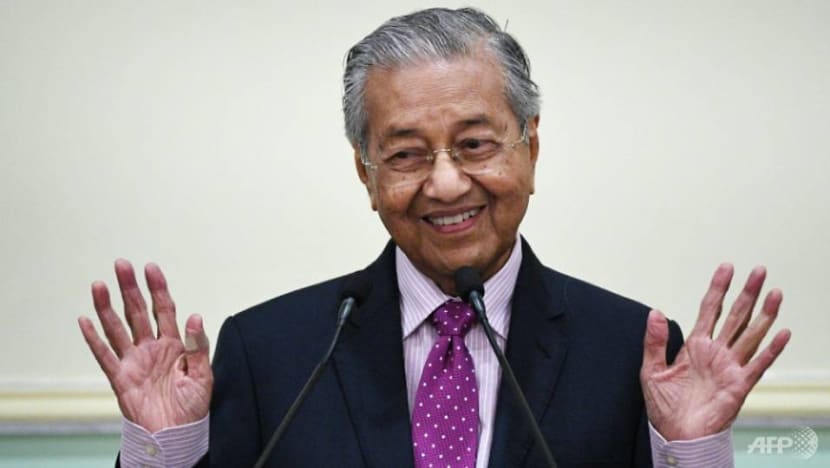 It came as a surprise as the party has always pledged to stand behind Dr Mahathir, having persuaded him to change his mind on vacating the party chairman post on Monday. 
The statement by Bersatu secretary-general Marzuki Yahya also hinted that a Mr Azmin Ali-led faction of 10 MPs from Parti Keadilan Rakyat (PKR) has joined Bersatu. 
He said the Friday meeting was attended by 36 Bersatu MPs, while Bersatu is known to hold 26 seats in the parliament. 

A flurry of statements was issued subsequently, with UMNO, PAS, Malaysian Chinese Association (MCA) and Malaysian Indian Congress (MIC) pledging their support for Mr Muhyiddin.
UMNO has 39 seats while PAS has 18. MCA and MIC have two and one respectively. 
In all, Mr Muhyiddin commands the support of 96 MPs in the 222-member parliament.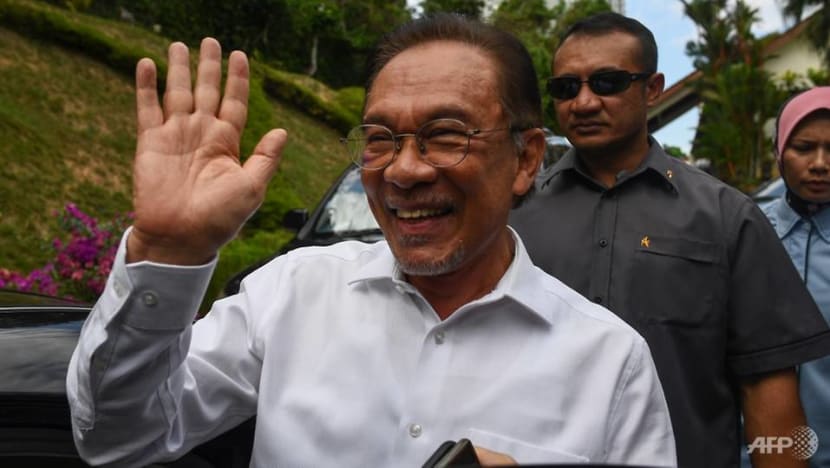 This put him slightly ahead of Mr Anwar Ibrahim, who Pakatan Harapan (PH) insisted has the majority support of the House to be the next prime minister. 
The three-party coalition has 92 seats.

In a twitter post on Friday night, Mr Anwar noted that all the MPs who pledged support for him have done so as individuals.
"I know for a fact that some of the MPs on the 'other side' are unhappy that their party leaders have stolen their voice," he said.
"Pakatan Harapan has the numbers. Let's see out this democratic process. InsyaAllah."
The spotlight is now on the political alliances in Borneo. With more than 25 seats combined, Parti Warisan Sabah and Gabungan Parti Sarawak are now seen as potential kingmakers.