Malaysian speaker of parliament accepts Mahathir's motion for no-confidence vote against PM Muhyiddin
KUALA LUMPUR: Malaysia Parliament Speaker Mohamad Ariff Md Yusoff has accepted Dr Mahathir Mohamad's proposed vote of no-confidence against Prime Minister Muhyiddin Yassin.
In a statement on Friday (May 8), the speaker said that he has accepted the former prime minister's motion, which states that Mr Muhyiddin does not have the confidence of the majority of the Members of Parliament (MPs). 

However, it was not spelt out in the statement whether the motion will be debated in the upcoming one-day sitting on May 18.

In the same statement, Mr Mohamad Ariff also rejected a separate motion tabled by Dr Mahathir for him to remain as the speaker until the current parliament is dissolved.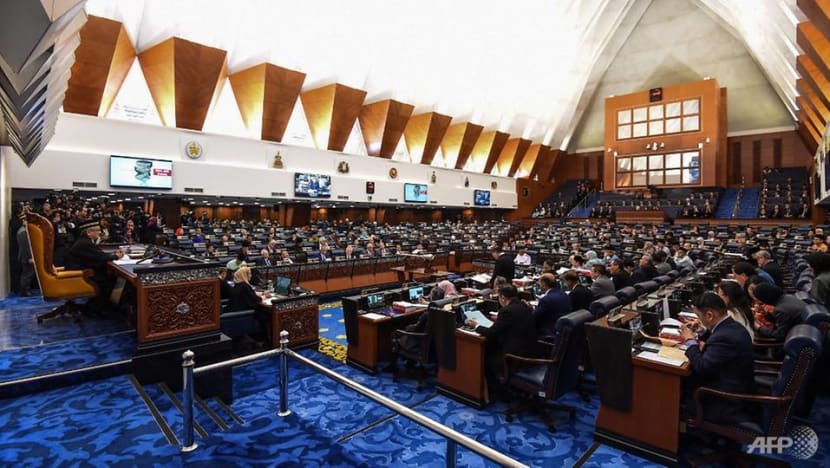 He also reiterated that he will not be allowing the tabling of a motion sought by Semporna MP and Sabah Chief Minister Mohd Shafie Apdal, to determine that Dr Mahathir has the confidence of parliament.

Mr Mohammad Ariff said the motion was inconsistent with Article 43 of the Federal Constitution and disputes the authority of the king in the matter of appointing the prime minister.
Parliament is scheduled to sit for one day on May 18. It was originally scheduled to sit from Mar 9 to Apr 16 but that was postponed until May 18 to Jun 23 following a change of government which saw Mr Muhyiddin being appointed prime minister.

The government later decided to hold a one-day sitting, on May 18, in view of the movement control order (MCO) that was imposed on Mar 18 to curb the spread of COVID-19.

In March, Dr Mahathir said that Pakatan Harapan's (PH) attempt to table a no-confidence motion against Mr Muhyiddin Yassin in parliament was unlikely to succeed.

"Now that he is the government, he can afford to offer inducements to many," said Dr Mahathir on Mar 10. 
"I found that some of my supporters have been made ministers, so they switched sides."