Malaysia PM Mahathir to visit Singapore next month; water agreement among issues to be discussed: Minister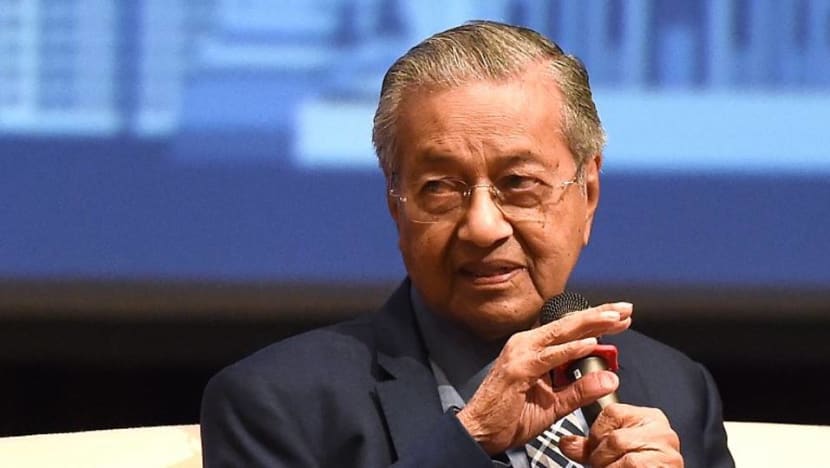 KUALA LUMPUR: Malaysian Prime Minister Mahathir Mohamad is scheduled to visit Singapore on Nov 12, where he will discuss various issues including the water agreement with the Republic. 

Leaders from the Association of Southeast Asian Nations (ASEAN) will be attending the 33rd ASEAN Summit from Nov 11 to 15 in Singapore. 
Deputy Foreign Minister Marzuki Yahya said the government was firm in its stand to discuss a review of the price of raw water supplied to Singapore.
"We will continue to give our commitment. I hope with the cooperation of all parliamentary members, it gives strength to efforts to get the desired price for the Malaysian government," he told Parliament on Wednesday (Oct 31).
He was responding to a supplementary question from Member of Parliament Mohd Shahar Abdullah on water supply to Singapore.
Marzuki noted that based on the provisions in the Water Agreement 1961 and 1962, the price of raw water supplied by the country was 3 sen per 1,000 gallons and could be reviewed after 25 years.

As such, he said, Malaysia had the right to review the price of water as provided in the law. 
He said among steps taken by Malaysia was to make known clearly its stand on the matter during bilateral meetings with Singapore.
"Coordination with the relevant quarters, especially the Johor government, is in progress to resolve the issue without affecting the country's interests," he added.